Sportswatch
Sportswatch
Sporting events worth keeping an eye on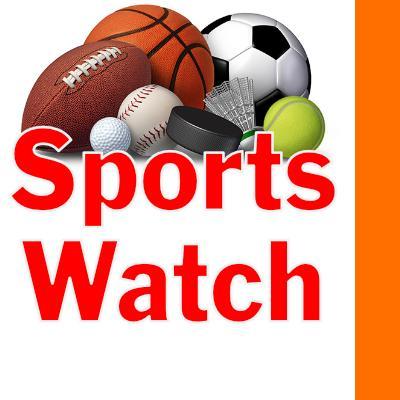 Mon, 02/22/2021
By Tim Clinton
SPORTS EDITOR
High schools
Volleyball
Seattle Christian entertains Bellevue Christian for a 5:45 p.m. Thursday match before visiting Cascade Christian at the same time Monday.
Cross country
Seattle Christian travels to Fort Steilacoom Park for a 4 p.m. Thursday meet.
Pros
Stars
Tacoma's indoor soccer team visits Kansas City for its next action Saturday, March 6.
The Stars scored a 7-6 come from behind victory over the Florida Tropics in a Thursday road match before taking a 9-5 loss at Ontario the next night.
They fell, 4-2, in San Diego Sunday.
Mariners
Seattle opens its spring training schedule by hosting Chief Sealth's Keone Kela and the San Diego Padres at 12:10 p.m. Sunday at Peoria, Ariz.
The Cleveland Indians visit at the same time Tuesday.
Colleges
Husky men
Washington goes to Arizona State for 4 p.m. Thursday action before visiting Arizona at 11 a.m. Saturday.
Thursday's action can be seen on Fox Sports 1 and Saturday's on Channel 7.
The Huskies took a 79-61 loss to Stanford this past Thursday.
Cole Bajema led with 13 points as Erik Stevenson hit 11 and Jamal Bey nine.
Quade Green sank 17 in a 62-51 victory over California on Saturday as Bey scored 15 with nine rebounds.  Marcus Tsohonis scored 10.
Husky vs. Cougar women
Washington visits Washington State for a 1 p.m. Sunday game that will be televised on Pac-12WA.
Washington was a 78-61 winner over Utah on Friday, led by the 22 points of Hailey Van Dyke and 14 points and 10 rebounds of Quay Miller.
Both also had three steals with Van Dyke adding six rebounds and four assists.
Charlisse Leger-Walker totalled 21 points for WSU in a 60-57 Friday loss to Colorado.
The Cougars defeated Utah by a 68-55 score Sunday led by Leger-Walker's 22 points.
Bella Murekatete added 12 and Johanna Teder hit 11.
Colorado fended off the Huskies Sunday, 55-50.
Tameiya Sadler scored 17 points, Van Dyke 16 and Darcy Rees 14.
Cougar men
Washington State is at Arizona for an 8 p.m. Thursday game before dropping in on Arizona State at 12:30 p.m. Saturday.
Thursday's game will be shown on Fox Sports 1 and Saturday's on Pac-12 cable.
Noah Williams led with 32 points and nine rebounds as WSU defeated California by an 82-51 score Thursday night.
DJ Rodman and Andrei Jakimovski scored 11 points apiece and Efe Abogidi contributed 10.
Williams finished with 40 points Saturday as the Cougars knocked off Stanford, 85-76, in a game that went three overtimes.
WSU outscored the Cardinal, 9-0, in the third overtime.
Abogidi had 14 points and eight rebounds and Jakimovski 11 with nine assists.  Aljaz Kunc also scored 11.
Redhawk men
Seattle University will be home for a 6 p.m. game against Grand Canyon on Friday followed by a second clash at 7 p.m. Saturday.
Redhawk women
Seattle goes to Grand Canyon for 5 p.m. games Friday and Saturday.
The Lady Redhawks took an 84-74 loss to Rio Grande on Friday but rebounded for a 71-64 overtime win over the same team Saturday.
Falcon men
Seattle Pacific visits Northwest Nazarene at 6 p.m. Friday and 2 p.m. Saturday.
The Falcons rode 30 of 33 shooting from the free throw line to an 86-82 victory over Central Washington on Friday.
Divant'e Moffitt led with 18 points as Harry Cavell hit 14 and Sharif Khan 12.
Kelton Samore and Cavell led with 18 each in a 92-74 victory over Central Saturday.
Falcon women
The Lady Falcons are at Central Washington University for a 2 p.m. Friday game and a 7 p.m. Saturday game.
SPU downed Northwest Nazarene by a 66-61 score Friday with Ashley Alter and Rachel Berg sinking 16 points apiece.
Abdul Rexach Roure contributed 10 assists.
The Falcons fell to the same team the next night, 61-47.
Natalie Hoff hit 15 points and Alter added 11.
Bulldog men
Gonzaga gunned down Saint Mary's by an 82-65 score Thursday, led by the 20 points of Corey Kispert.
Joel Ayayi added 16 points and six rebounds and Drew Timme tallied 12.  Andrew Nembhard had 10 points and five assists and Jaylen Suggs nine points and five rebounds.
The No. 1-ranked Zags ran their record to 22-0 by demolishing San Diego by a 106-69 score Saturday.
Timme led with 21 points as Suggs scored 17, Kispert 16 and Nembhard 12.
Gonzaga hosts Saint Mary's for a 4 p.m. makeup game Thursday and Loyola Marymount at 7 p.m. Saturday.
CBS Sports will carry Thursday's action and ESPN will show Saturday's.
Bulldog women
Gonzaga hosts Pepperdine for 6 p.m. Thursday action.
Jenn Wirth scored 18 and hauled down 10 rebounds for a double-double but the Zags came up short, 61-56, against BYU on Thursday.
Melody Kempton was next with 10 points.
Jill Townsend led with 16 points in a 69-47 victory at San Diego two days later.
Kaelynn Truong tallied 13 and Kempton 10 as Wirth led with 12 rebounds.
Husky volleyball
Utah provides the competition in a 6 p.m. Thursday match and 11 a.m. Saturday match at Washington.
The Huskies outlasted Colorado by a 22-25, 26-24, 23-25, 25-20, 15-13 score Friday.
Washington swept Colorado aside Sunday, 25-22, 25-22, 26-24.
Cougar volleyball
The Cougars battle California in a 6 p.m. Thursday match and 11 a.m. Saturday match in Pullman.
WSU had its two matches at Stanford cancelled by Covid this past weekend.
Husky men's soccer
The Huskies get a 1 p.m. visit from California this coming Saturday.
Oregon State dealt the Dawgs a 2-1 defeat this past Saturday.
Redhawk men's soccer
Seattle University plays host to UNLV for a 4 p.m. Saturday match.
Husky vs. Falcon women's soccer
Washington posted a 2-0 victory over Seattle Pacific University in a crosstown non-league matchup Saturday.
Washington hosts Colorado at 3 p.m. Friday and 12 p.m. Sunday.
Husky baseball
Rio Grande drops in on Washington for games at 7 p.m. Friday, 2 p.m. Saturday, 4 p.m. Sunday and 1 p.m. Monday.
Redhawk baseball
Seattle University visits Oregon for action at 4 p.m. Thursday, 4 p.m. Friday, 2 p.m. Saturday and noon Sunday.
Cougar baseball
Washington State heads to St. George, Utah to play Dixie State at 5:05 p.m. Thursday, 2:05 p.m. Friday, 1:05 p.m. Saturday and 11:05 a.m. Sunday.
Husky softball
Washington will be at San Diego State for two games Friday, one Saturday and two Sunday at times to be announced.