The Contented Vegan: Recipes and Philosophy from a Family Kitchen
The Contented Vegan: Recipes and Philosophy from a Family Kitchen
by Peggy Brusseau in new book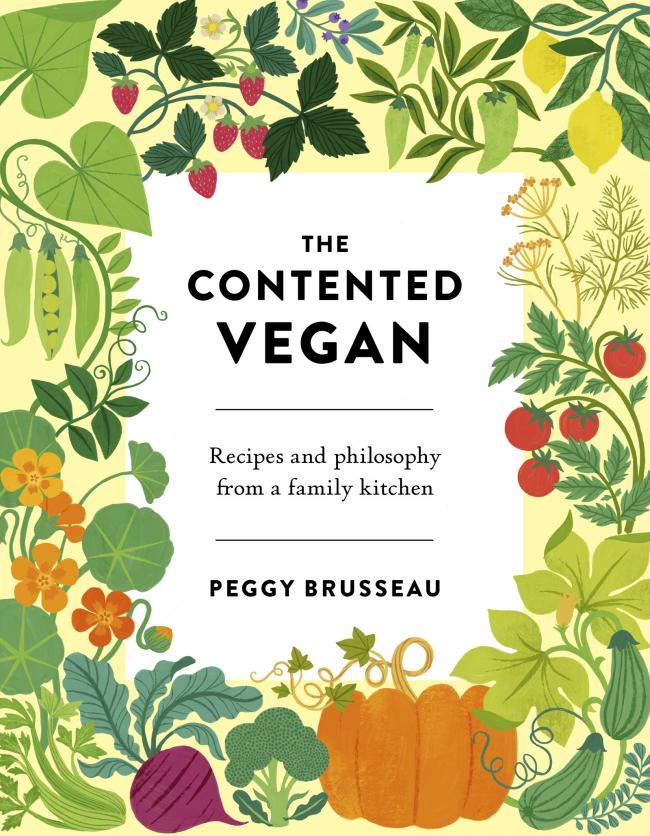 Thu, 02/25/2021
The Contented Vegan is your essential guide to transitioning to a vegan lifestyle, combining mouthwatering recipes with practical, inspirational and reassuring advice on making the switch.
Food writer Peggy Brusseau has been a vegan for over thirty years, and is often asked for advice by people considering changing their diet. In this book she answers all these questions and more, as well as providing over 200 delicious recipes to inspire you in the kitchen, from breakfasts and snacks, through to easy midweek suppers and celebration feasts. 
Beautifully photographed throughout, The Contented Vegan provides all the information you need to become a happy, healthy, contented vegan.
Celebrate the Launch of The Contented Vegan:
Peggy Brusseau in conversation with Spice Williams-Crosby
Wednesday, March 3, 2021
11:00 AM - 12:00 PM PST
Hosted by Book Larder, Live on Zoom
Register at: https://www.booklarder.com/events/info/virtual-author-talk-the-contente…
About the Author: Peggy Brusseau is a food writer, cook and committed vegan. She has written or co- written 24 books on cookery and nutrition. Originally from Minneapolis, she is now based in London where she lives with her husband and two sons.