Sportswatch
Sportswatch
Sporting events worth keeping and eye on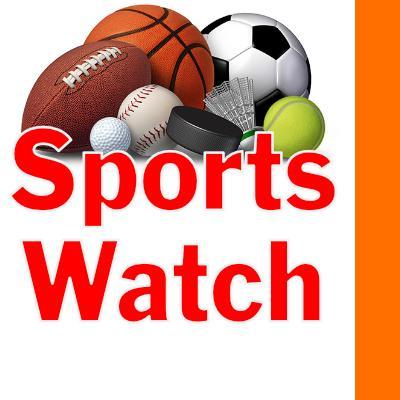 Mon, 03/01/2021
By Tim Clinton
SPORTS EDITOR
High schools
Cross country
West Seattle will be at home at Lincoln Park this Wednesday taking on Chief Sealth at 3:40 p.m.
Seattle Christian hosts Vashon at 4 p.m. Thursday.
Volleyball
Ballard entertains Ingraham at 7 p.m. Wednesday as West Seattle gets a visit from Franklin and Chief Sealth travels to Eastside Catholic.
Seattle Christian hosts Annie Wright at 4:30 p.m. Wednesday and Charles Wright at 5:45 p.m. Friday.
Highline goes to Foster at 7:30 p.m. Monday.
Golf
West Seattle and Chief Sealth go at it in a 3:30 p.m. Thursday clash at the West Seattle course in both boys and girls action.
Ballard hosts Lincoln of Seattle at 3:30 p.m. Tuesday as Chief Sealth visits Cleveland.
Girls soccer
West Seattle hosts Franklin for a 4 p.m. Thursday match at Walt Hundley as Chief Sealth entertains Garfield.
Ballard goes to Ingraham at 4:30 p.m.
Football
Ballard gets a 5 p.m. Friday visit from Seattle Prep at Seattle Memorial and Chief Sealth hosts Roosevelt at 4 p.m. Saturday at the Southwest Athletic Complex.
West Seattle plays Cleveland in a 5 p.m. Saturday game at Seattle Memorial.
Slowpitch
Chief Sealth plays host to Cleveland in a 4 p.m. twin bill Thursday.
Boys tennis
Foster hosts Highline for a 3:30 p.m. Monday match.
Pros
Stars
Tacoma travels to Missouri for its next two indoor soccer matches, visiting the Kansas City Comets at 4:05 p.m. Saturday and the St. Louis Ambush at 1:05 p.m. Sunday.
Mariners
Seattle visits the Chicago Cubs in Arizona at 12:05 p.m. Wednesday before hosting the Colorado Rockies at 12:10 p.m. Thursday and visiting the Chicago White Sox at 12:05 p.m. Friday.
Oakland visits the M's at 12:10 p.m. Saturday.
Seattle drops in on the Los Angeles Angels at 12:10 p.m. Sunday, visits Cleveland at 12:05 p.m. Monday and entertains Kansas City at 12:10 p.m. Tuesday.
Colleges
Husky men
Marcus Tsohonis scored 16 points and Jamal Bey 12 in a 97-64 loss at Arizona State on Tuesday, Feb. 23.
Tsohonis also led with six rebounds.
The UW came closer to the Sun Devils on Thursday, only losing by an 80-72 score.
Quade Green scored 16 and had seven assists.  Bey hit 14 points and Erik Stevenson 13 with eight rebounds.
Nate Roberts led with 11 rebounds.
Arizona edged out the Huskies by a 75-74 score in Saturday's regular season finale.
Hamier Wright led with 18 points and Green sank 17.
Pac-12 tournament play opens Wednesday, March 10.
Husky women
Washington opens Pac-12 tournament action this Wednesday, taking on Colorado at 8 p.m.
The Huskies' regular season ended with a 61-52 Sunday loss at Washington State.
Darcy Rees led the UW with 14 points as Hailey Van Dyke hit 11 and Quay Miller 10.
Cougar men
Washington State went down to a 69-53 defeat Thursday at Arizona.
TJ Bamba led with 12 points and Dishon Jackson delivered 10.
The Cougars took Arizona State into overtime Saturday before falling, 77-74.
Aljaz Kunc and Noah Williams finished with 15 points apiece to lead WSU.
The Pac-12 tournament opens Wednesday, March 10.
Cougar women
Washington State takes on Utah at 5 p.m. this Wednesday as the Pac-12 tournament begins.
The Cougars were 61-52 winners over Washington this past Sunday, led by the 24 points of Johanna Teder.
Charlisse Leger-Walker threw in 13 and Bella Murekatete tallied 12.
Redhawk men
Seattle University visits California Baptist at 6 p.m. Friday and Saturday.
The Redhawks used balanced scoring to beat Grand Canyon by a 63-57 score Friday, led by the 17 points and seven assists of Darrion Trammell.
Emeka Udenyi led with 10 rebounds.
Trammell scored 28 and Riley Grigsby 25 in an 81-71 loss to the same team Saturday.  Trammell added five assists.
Redhawk women
Seattle entertains California Baptist at 3 p.m. Friday and Saturday.
The Redhawks went down to a 90-43 defeat at Grand Canyon on Friday before taking an 80-64 loss Saturday to the same Antelopes team.
McKenzi Williams led with 17 points Saturday.
Falcon men
Seattle Pacific topped Northwest Nazarene by an 89-79 score Friday.
The Falcons used a balanced scoring attack led by the 18 points of Syon Blackmon.  Divant'e Moffitt dished out seven assists.
Moffitt hit 20 points and had six assists in an 83-68 win over Northwest Nazarene on Saturday.
SPU hosts Saint Martin's at 1 p.m. this coming Saturday.
Falcon women
Seattle Pacific visits Western Washington at 5 p.m. Friday and turns around to host the Vikings at 5 p.m. Saturday.
The Falcons had a home and away against Central Washington cancelled this past weekend.
Bulldog men
Gonzaga scored an 89-75 victory over Santa Clara on Thursday, led by the 25 points of Corey Kispert.
Drew Timme threw in 18 points and Jaylen Suggs 13 to go with 11 rebounds and eight assists.
Joel Ayayi added 11 points and nine rebounds and Aaron Cook scored 10.
Gonzaga enters West Coast Conference tournament action in Las Vegas with a 25-0 record and No. 1 national ranking after posting an 86-69 win Saturday over Loyola Marymount.
Kispert led with 24 points as Timme sank 16 and had eight rebounds.  Suggs led with seven assists.
Gonzaga plays an opponent to be determined in the WCC tournament at 6 p.m. Monday.
Bulldog women
Jill Townsend tallied 23 points to lead the Zags past Pepperdine Thursday, 95-49.
LeeAnne Wirth scored 16.
Jenn Wirth led with 19 points and Townsend backed her up with 18 in a 77-39 Saturday victory over Loyola Marymount.
Gonzaga has a double bye in the West Coast Conference tournament in Las Vegas and will not play until Monday.
Cougar vs. Redhawk baseball
Washington State University visits Seattle University for action at 4 p.m. Friday, 2 p.m. Saturday and 1 p.m. Sunday.
All three games take place at Bannerwood Park in Bellevue.
Husky baseball
Washington hosts Loyola Marymount for a 1 p.m. twin bill Friday and for single games at 5 p.m. Saturday and 1 p.m. Sunday.
Portland visits the Huskies at 5 p.m. Tuesday.
Husky volleyball
Washington dealt Utah a 25-21, 25-23, 25-19 defeat Thursday.
The UW followed up with a 25-21, 25-17, 23-25, 25-18 win over the Utes on Saturday.
The Huskies visit Oregon at 1 p.m. Friday and Sunday.
Cougar volleyball
The Cougars are scheduled to visit USC at 7 p.m. Friday and 1 p.m. Sunday.
Washington State outgunned California by a 25-14, 25-16, 25-19 score Friday, led by the 16 kills of Pia Timmer and 37 assists of Hannah Pukis.
The Cougars won Sunday's rematch against the Bears, 25-16, 25-13, 25-21.