Keeping Track
Keeping Track
Where area sports stars meet their future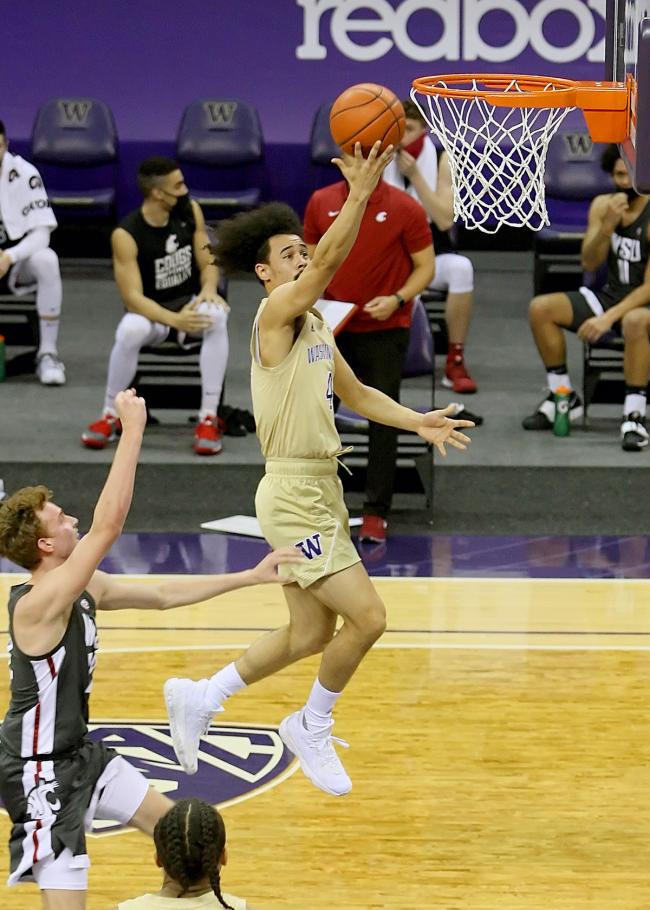 Kurt Howard
Mon, 03/29/2021
By Tim Clinton
SPORTS EDITOR
Nate Pryor enters transfer portal
West Seattle graduate Nate Pryor has entered the NCAA transfer portal to join an exodus out of the University of Washington men's basketball program.
Pryor, who just finished his junior year and has two seasons of eligibility left, is among a group of four players who decided to leave the Huskies.
Washington posted only a 5-21 overall record this past season.
Pryor played one year for the Huskies after two stellar years at North Idaho College, where he averaged 17.9 points and 4.7 assists.
This year at the UW he averaged 4.1 points, 1.6 assists, 1.3 rebounds and 17.4 minutes over 19 games played.
He started two games, later sat for five and reached a high of 15 points twice.
NCAA players have been granted one extra year of eligibility because of Covid.  Pryor will be a senior next year and get one season after that.
Giomi plays in NCAA tournament
Oregon saw its stay at the NCAA women's basketball tournament end at the Sweet 16 level with a 60-42 loss to Louisville on Sunday.
West Seattle graduate Lydia Giomi contributed one rebound in seven minutes of action in the game played in San Antonio, Texas.
Giomi also hauled down one rebound for the Ducks in a 57-50 victory over the Georgia Bulldogs last Wednesday that earned their way into Sunday's Sweet 16 date.
Please contact us at timc@robinsonnews.com if you have any information for Keeping Track.