West Seattle takes on Holy Names losing in final golf match of season
West Seattle takes on Holy Names losing in final golf match of season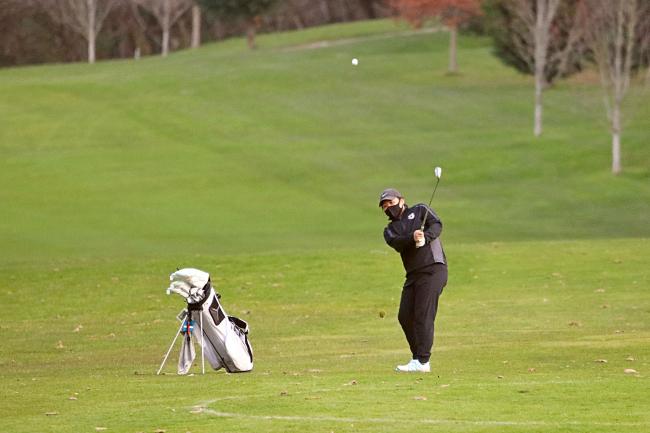 Chelle
Fri, 04/02/2021
By Chelle
CONTRIBUTING WRITER
The West Seattle girls lost to Holy Names 72-95 in their final golf meet of the season. According to the Wildcat coach, standout player Lauren Nguyen was out of town participating in a required tournament for her future at Northwestern.
"You want your strongest athletes at meets of course, but we only have these kids for four years and our goal is to help them get to the next level. Nguyen has always given 100 percent for the team and sport. This is actually the first event she has missed, including practices. She works hard to set an example for the team."  Dalaney Pham was the top player, shooting 49.
Holy Names, an all-girls private school in the Capital Hill area, has two underclassmen on the "Someone to watch" list:  Junior Sabrina Poole (shot 48) and Sophomore Lauren Chan (shot 47). 
The boys played against O'Dea. Senior captain Nic Chantorn (shot 43) was slightly disappointed in his performance.
"I put too much pressure on myself to make something special happen in my last high school meet," he said.  "I forgot to relax and have fun."
Covid cancelled his opportunity for State last year and no one gets State this year, making it hard for a player who has been swinging a club since he could walk. Chantorn was still proud of his team of 25 young players. They set a school record, scoring a 125 against a full team from Franklin earlier this season.
"It has been hard this year with only six weeks of golf. It's like the season is over before it even started," he said.
Chantorn's advice for upcoming players was, "Have fun first, scores come later. If you are not passionate about the sport, you will get burnt out on it."
The final 2021 divisional Metro League golf event will be at the Jefferson course starting at 8 a.m. Tuesday.