Keeping Track
Keeping Track
Where area sports stars go to meet their future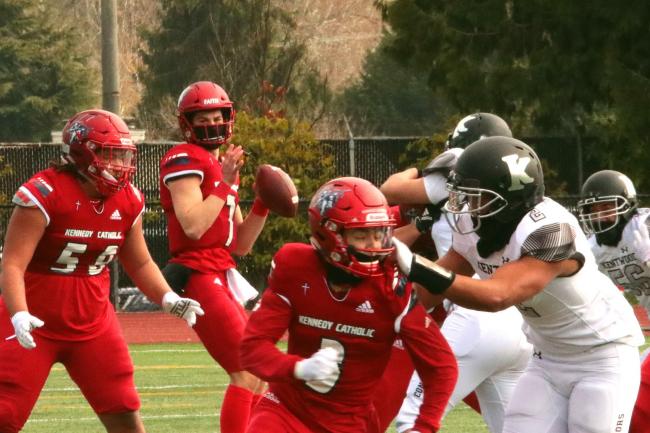 Chelle
Mon, 04/05/2021
By Tim Clinton
SPORTS EDITOR
Huard opens practices Wednesday
The future is now for Sam Huard.
Huard opens spring practices Wednesday with the University of Washington football team after early completion of his studies at Kennedy Catholic High School in Burien.
It will be the first of 15 practices for the left-handed quarterback and the Huskies leading up to their spring game scheduled for noon Saturday, May 1.
Huard broke the state record for career passing yards in his final high school game with the Lancers, finishing with 13,214.
Huard also passed for 153 career touchdowns.
He racked up 3,432 yards and 34 touchdowns as a freshman and 4,141 with 56 touchdowns as a sophomore.  He threw for 4,172 yards and 56 touchdowns as a junior.
Huard joins sophomore linebacker Sav'ell Smalls as a Husky coming from Kennedy Catholic.
They will be joined by receiver Jabez Tinae, who is still a senior playing for the Lancers in high school.
Please contact us at timc@robinsonnews.com if you have any information for Keeping Track.