Keeping Track
Keeping Track
Where area sports stars meet their future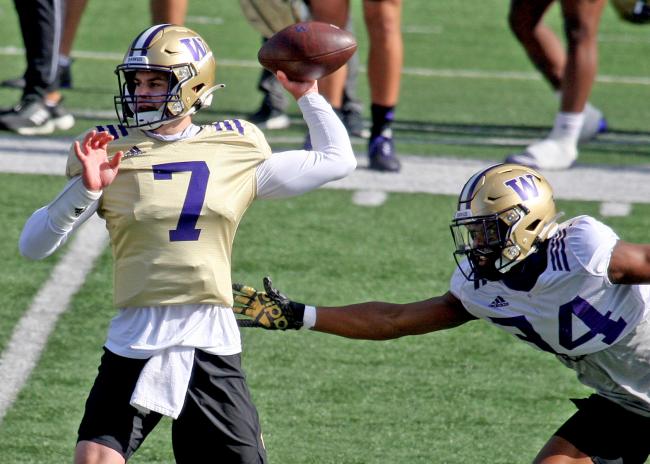 Kurt Howard
Mon, 04/26/2021
By Tim Clinton
SPORTS EDITOR
Huard, Smalls await Spring Game
Kennedy Catholic products Sam Huard and Sav'ell Smalls have been going through the rigors of 15 University of Washington football practices this month preparing for Saturday's Spring Game at Husky Stadium.
Unfortunately Smalls probably will not be able to play in the noon intrasquad game and has been sidelined at recent practices because of injury.
Smalls is a returning sophomore linebacker who came to the UW as a five star recruit last year.
Huard is an incoming freshman five star recruit at quarterback, having just enrolled after playing three games for Kennedy Catholic this spring.
He has been alternating between working with Washington's second and third string offense.
Ballard gymnast earns honor
Ballard gymnast Lilly Clarke was named as one of the state Athletes of the Week for Week Seven of the high school season by the Washington Interscholastic Activities Association.
Please contact us at timc@robinsonnews.com if you have information for Keeping Track.