Penalty kick lifts Rams to victory over Lancers
Penalty kick lifts Rams to victory over Lancers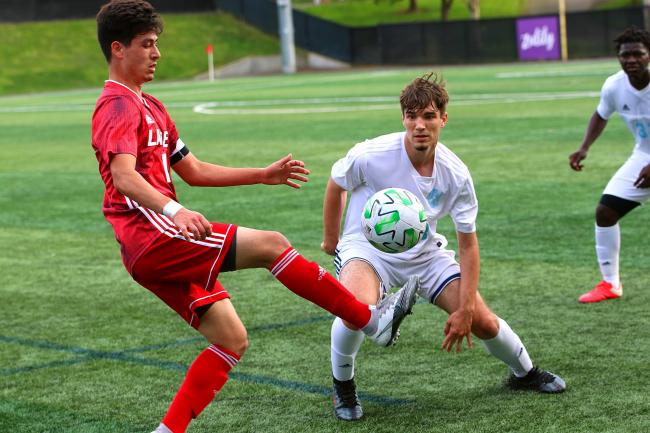 Chelle
Wed, 04/28/2021
By Chelle
CONTRIBUTING WRITER
A penalty kick with nine minutes left to play snapped a 1-1 tie and lifted the Mount Rainier boys soccer team to a 2-1 victory over Kennedy Catholic on Tuesday.
Mount Rainier spent the majority of the first half in Lancers territory and scored midway through for a 1-0 lead.
The Rams kept the lead until the Lancers knotted it at 1-1 at the 20 minute mark of the second half.
That set the stage for the decisive penalty kick.
Both teams return to action Friday.
Mount Rainier hosts Decatur for a 7 p.m. match at Highline Memorial Stadium and Kennedy Catholic drops in on Federal Way at 7:30 p.m.