Sports Roundup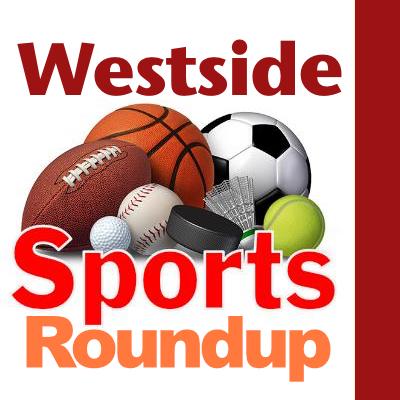 Sun, 05/02/2021
By Tim Clinton
SPORTS EDITOR
Baseball
Chief Sealth 5, Cleveland 4
O'Dea 6, Chief Sealth 5
Chief Sealth played a mixed doubleheader last Monday, beating Cleveland but taking a one-run loss to O'Dea.
West Seattle 11, Garfield 1
The Wildcats blasted the Bulldogs in last Monday's action.
Mt. Rainier 4, Federal Way 3
Mount Rainier edged the Eagles in last Tuesday's clash.
.
Kennedy 3, Decatur 2
Kennedy Catholic prevailed against the Gators last Tuesday.
O'Dea 11, Ballard 4
The Irish outslugged the Beavers on Thursday.
Kentwood 4, Kennedy 3
The Lancers lost a close one to the Conquerors last Friday.
Tahoma 6, Mt. Rainier 0
The Rams were blanked by the Bears in Friday's action.
Fastpitch
Mt. Rainier 11, Federal Way 0
The Rams overpowered the Eagles last Tuesday.
Kennedy 18, Kentridge 3
Kennedy Catholic won big Tuesday.
Roosevelt 4, Ballard 2
The Beavers were trampled by the Roughriders last Tuesday.
Kennedy 12, Decatur 4
Decatur became a victim of the Lancers on Wednesday.
Tahoma 11, Mt. Rainier 1
Tahoma took it to the Rams in Wednesday's ballgame.
West Seattle 18, Eastside Catholic 13
West Seattle slugged it's way to a win Thursday.
Chief Sealth 22, Cleveland 12
Chief Sealth crushed Cleveland in Thursday action.
Kennedy 16, Federal Way 4
The Lancers posted another convincing win Friday.
Auburn 9, Mt. Rainier 8
Auburn edged the Rams on Friday.
Boys soccer
Chief Sealth 1, Garfield 1
The Seahawks played the Bulldogs to a tie Wednesday.
Ballard 1, Ingraham 1
Ballard was also involved in a tie Wednesday.
West Seattle 3, Franklin 1
The Wildcats prevailed Thursday.
Kennedy 4, Federal Way 3
Kennedy Catholic felled Federal Way Friday.
Boys basketball
Renton 70, Evergreen 43
The Wolverines were defeated by the Indians last Tuesday.
Garfield 65, West Seattle 36
West Seattle went down to defeat Tuesday.
Highline 59, Tyee 39
Highline won Tuesday's battle against the Totems.
Rainier Beach 94, Chief Sealth 69
Rainier Beach routed the Seahawks last Wednesday.
Nathan Hale 50, Ballard 47
Nathan Hale got the best of Ballard on Wednesday.
Highline 70, Tyee 40
The Pirates improved to 4-1 with Thursday's win.
Rainier Beach 67, West Seattle 45
The Vikings cruised past the Wildcats on Friday.
O'Dea 82, Chief Sealth 32
O'Dea sank the Seahawks last Friday.
Seattle Prep 65, Ballard 43
Ballard took a loss Friday against Seattle Prep.
Ballard 57, Lincoln 34
Ballard bounced back for a win Saturday.
Girls basketball
Foster 54, Evergreen 12
The Bulldogs buried the Wolverines in last Tuesday's game.
Garfield 56, West Seattle 23
Garfield grabbed a Tuesday victory over the Wildcats.
Rainier Beach 48, Chief Sealth 47
Beach barely beat the Seahawks Wednesday.
Nathan Hale 50, Ballard 47
Nathan Hale knocked off the Beavers on Wednesday.
Foster 55, Highline 18
Foster downed the Pirates on Thursday.
West Seattle 73, Rainier Beach 34
West Seattle was a big winner Friday.
Seattle Prep 61, Ballard 16
The Panthers pounced on the Beavers Friday.