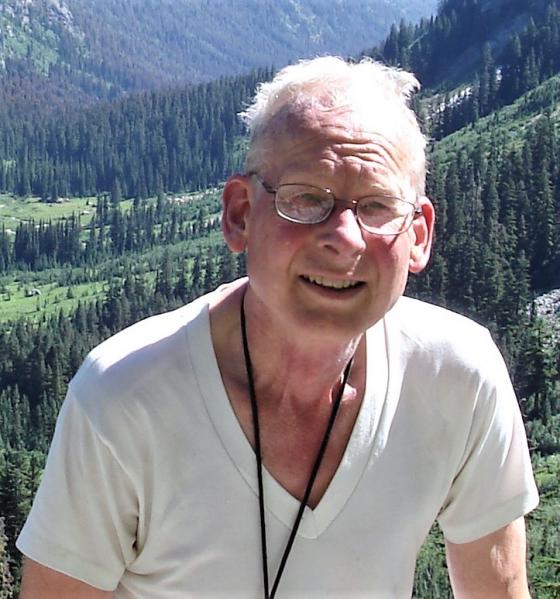 John Herbert Nitardy was born to Otto and Alice (Mehaffey) Nitardy on April 29, 1937, in Minneapolis, MN and died June 1, 2021, at Wesley Health Center in Des Moines, WA. 
John accepted YAHWEH as his Lord and Savior in April of 1949 under Evangelist Willard Cantalon at the Minneapolis Gospel Tabernacle.  He graduated from Roosevelt High School in 1955 and enrolled at the University of Minnesota the following September where he graduated with a bachelor's degree in Electrical Engineering (Electrical Communications).  He was then hired by the UM as a Research Engineer in the physics department.  There he designed a communication system for a balloon born Cosmic Ray instrument package.  Unfortunately, no balloon launches were successful because helium leaked through the thin plastic skin.  The project was titled Polar Orbiting Circular Instrument Born Observatory. 
John married Ilene Faye Houk in April 1963.  After a honeymoon in Florida, they set up housekeeping in Minneapolis prior to John's resignation from the University there.  He joined Boeing in Seattle as a Research Electrical Engineer in September 1965 and became Chief Engineer on four projects in 1994 before retiring the following year.  He continued his service to Boeing as a contract engineer until his final retirement in 1999.
John and Ilene had one son born to them, Paul John Nitardy, on September 7, 1964.  John became involved in Boy Scouts (Troop 392) around the time that Paul entered the troop in 1976 and just recently stepped down (about 4 decades of service).  John and Paul enjoyed an equal number of years going on many hikes together.  John was predeceased by his wife in March 2005.
The Nitardy family home was, for many years, in Normandy Park, WA.  After Ilene died, John prepared the home for sale and moved to Wesley Homes in Des Moines WA.  John chose to spend his last months living with his son, Paul.  He returned to Wesley for his last days before going to his eternal home.  A service of remembrance will take place at John Knox Presbyterian Church, in Normandy Park, WA, on June 26, 2021, starting at 10:00 AM.
Due to Covid-19 restrictions, if you plan to attend in person (150 max) please register at: https://johnknox.churchcenter.com/registrations/events/896701, if you want to see the service online (live stream, or view the recorded service later), go to: http://www.johnknox.church/  and click on YouTube.  Burial will take place June 14, 2021, at Washington Memorial Park.  There is no service planned for the burial.
John financially supported a number of organizations for many years, one of which is included here.  You are invited to contribute in lieu of flowers.  Contributions can be made to The Seed Company, 220 Westway Place, Suite 100 Arlington Texas, 76018:  https://seedcompany.com/ , to help get God's Word in every language.