Sportswatch
Sportswatch
Sporting events worth keeping an eye on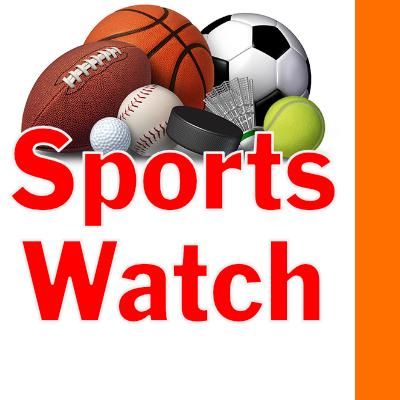 Mon, 06/21/2021
By Tim Clinton
SPORTS EDITOR
High schools
Wrestling
Kennedy Catholic hosts Mount Rainier and Kentlake for 6 p.m. Wednesday action.
Boys basketball
Kennedy Catholic travels to Kentridge for a 7 p.m. game Wednesday and Mount Rainier is at home playing Thomas Jefferson at the same time Thursday.
Girls basketball
Mount Rainier visits Thomas Jefferson at 7 p.m. Thursday.
Little League
Majors
District 7 Major Little League age 10-12 action at the Bar S fields in West Seattle begins with two games at 5:30 p.m. Friday.
South Highline National plays PacWest on one field as Rainier Beach and Seattle battle on the other.
West Seattle and Renton await Friday's winners at 10 a.m. Saturday and Friday and Saturday's losers play at 1 p.m. Sunday.
Saturday's winners play in the winner's bracket final at 5:30 p.m. Monday with Sunday's winners colliding on the other diamond.
The loser's bracket final is at 5:30 p.m. Tuesday and the first championship at 5:30 p.m. Wednesday.  The if-necessary game is at 5:30 p.m. next Thursday.
Pros
Mariners
Seattle hosts the Colorado Rockies at 1:10 p.m. Wednesday at T-Mobile Park before visiting the Chicago White Sox at 5:10 p.m. Friday and 11:10 a.m. Saturday and Sunday.
The M's drop in on the Toronto Blue Jays at 4:07 p.m. Tuesday.
Mariners games are carried on ROOT Sports Northwest cable television.
Sounders
Seattle entertains Salt Lake City for a 7 p.m. Wednesday match before Vancouver visits at 6 p.m. Saturday.
JOEtv will show both games live.
Storm
Seattle visits Las Vegas for 1 p.m. Sunday women's basketball action.
Seawolves
Seattle entertains Los Angeles in a 5 p.m. Major League Rugby match Sunday at Starfire Stadium in Tukwila.
Reign
Cheney Stadium in Tacoma will be the site as the Reign women's soccer team hosts Gotham FC of New York and New Jersey at 1 p.m. Saturday.
Rainiers
Tacoma visits Albuquerque for 5:35 p.m. games Thursday, Friday and Saturday and for a 5:05 p.m. Sunday clash.
The Rainiers stay for 5:35 p.m. action Monday and Tuesday.
Emerald Downs
The Auburn horse racing oval opens at 6 p.m. Wednesday and Thursday and at 2:30 p.m. Sunday.