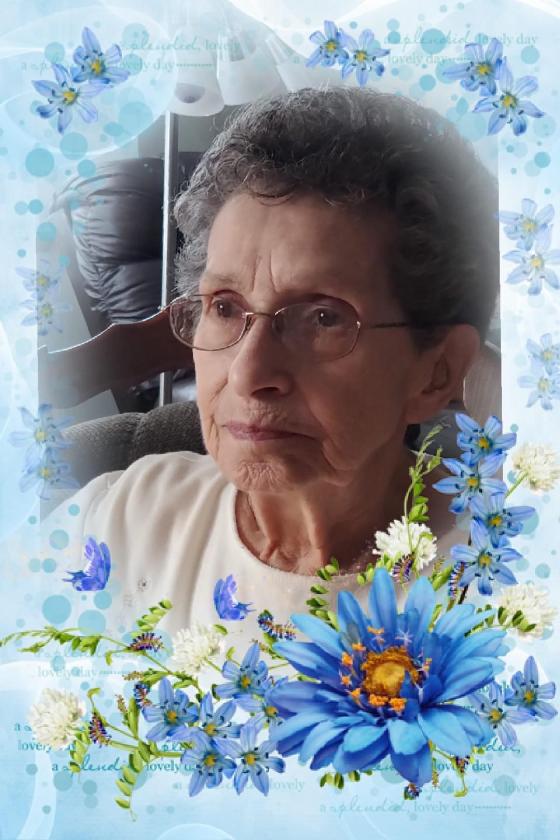 Rose Marie (Sissy) Price passed away peacefully on July 3, 2021, in Kirkland, WA at the age of 89.
She was born in Van Hook, North Dakota May 13, 1932 to Rose Ella Genevieve and Fred C. Ellis.  She graduated from Van Hook High School in 1950 and married James (Bobby) R. Price on October 8, 1951.
Sissy was small in stature but big in energy.  She was a wife, caregiver, mother, grandmother, and great grandmother.  
She and her family moved to Seattle in 1966 and started a career at The Boeing Company where she retired after 26 years.
A few of her passions included writing her autobiography and family history "The Last Leaf", helping to create the Lutheran Church Cookbook, and columnist for the New Town News. She was a genealogist for her family tree with extensive research, photos and family history. She was a master gardener, with bedding plants, hanging baskets, vegetable gardens and houseplants.  She canned jellies, jams, vegetables, pickles and fruits. She was an excellent baker and cook.  Lefse for the holidays, homemade donuts, and overnight buns, and potato salad were a few of her family favorites. She was a seamstress, quilter, and enjoyed crocheting.  She was a member of the Lutheran Ladies Circle and made many quilts with the Lutheran Church. She was baptized and attended the Lutheran Church.   She and Bobby had property that they later retired to in Shelton, WA. She was an avid country music fan and made trips to Branson, Missouri and Nashville.  Together they traveled in their RV, camped and explored.  
Together Bobby and Sissy had five children who survive them:  Terri Mallow, Paulette (Merle) Peterson (Twin), Paul (Kathy) Price (Twin), Lori Campbell, Brenda (Dave) Rader-Lahr. Seven grandchildren: James (Michelle) Stein, Heidi (Scott) Paul, Nikki (Chad) Poppino, Jon (Alison) Campbell, Corry (Allie) Campbell, Douglas (Afton) Rader, Gabriel (Kelsey) Rader. Ten great grandchildren: James, Tallon, Makenna, Shawn, Austin, Allie, Ashlyn, Kinsley, Lexie and Abigail. Sister-in-law(s) – Inez Lee and Helen Ellis and Brother-in-Law – Donald Allen.  Many nieces, nephews and friends.
She is Preceded in death by  her husband of 63 years, James (Bobby) R. Price, her parents, Rose Ella and Fred, her sisters, Pearl Vachal (Jim), Phyllis Huntingford (Bob), Helen Jean Johnson (Morris), her brothers, Fritz Ellis, Delmar Ellis (Bonnie), Elwood Ellis, her in-laws, James and Leta Price, Casey Lee, Helen  Allen and Donnie (Shirley) Price.
A Celebration of life will be planned for August 28, 2021 at Skykomish River Park, 413 Sky River Parkway, Monroe, WA from 12:00 – 2:00.  Memorials may be made to: Hospice Care Center of Kirkland, 12822 124th Ln NE, Kirkland, WA 98034.