Renters can get help before Sept. 30 eviction deadline.
Renters can get help before Sept. 30 eviction deadline.
Landlords and renters have new tools for mediation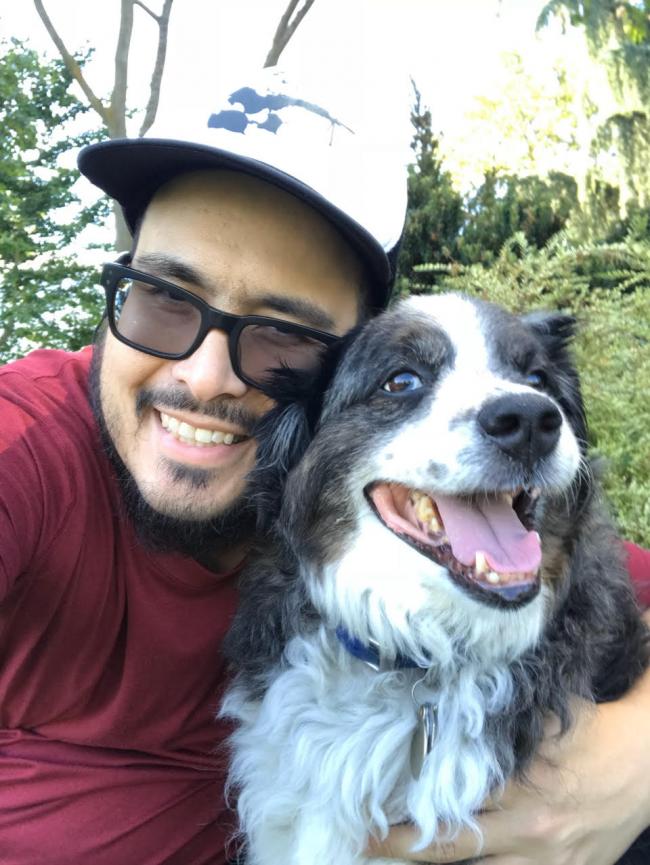 Mike Fulop
Wed, 08/25/2021
By Olivia Palmer
For the thousands of residents behind on rent in King County, Sept. 30 is a date baked in uncertainty.
Since March of 2020, Seattle renters have been protected against evictions by state and city eviction moratoriums. Now, both Seattle's city moratorium and Gov. Jay Inslee's emergency bridge order are set to expire at the end of the coming month. As courts navigate a new wave of evictions, the process will be marked with changes, including a shift in focus toward mediation.
Courts at Capacity
Under the Washington state moratorium, evictions were allowed only if a tenancy caused a threat to health or safety, or if the landlord wanted to move onto or sell the property. Seattle's moratorium is even more limited, only allowing evictions based on a threat to health and safety. With those limitations disappearing, Commissioner Henry Judson of King County Superior Court said he anticipates a major uptick in landlord-tenant cases.
Judson said the volume of eviction cases has already caused a backlog in criminal and family law cases; an influx of eviction cases (or an "eviction tsunami," as Judson put it) would lead to major strains on the court system. That lack of capacity is a point of concern for tenant advocates like Tram Tran-Larson.
"It's pretty unfair to the tenants, to have your entire livelihood decided in a matter of a few minutes, because the court is just at capacity," Tran-Larson said. "Most of these cases are negotiated in the hallway, and if we go in front of a commissioner things move very, very quickly."
Tran-Larson is the community engagement manager for the Housing Justice Project, a project based out of the King County Bar Association offering free legal assistance to renters facing eviction in King County. With many tenants scared to go to court, and some even self-evicting, Tran-Larson said providing educational resources and legal help is more important than ever.
Tran-Larson said the Housing Justice Project has hired 10 additional attorneys to respond to the anticipated flood of eviction cases. King County Superior Court has taken a similar step, bringing in an additional judicial officer so the court's two commissioners overseeing evictions can focus more on those cases.
While capacity is a major concern, Judson said new court procedures and tenants' rights ordinances have reshaped the eviction process.
"Evictions are not handled the way that they were, say, two years ago," Judson said. "We're not assuming that this means we'll be evicting people promptly and turning it into a conveyor belt."
Since the start of the pandemic, Judson said tenant protections have increased. New state law provides an automatic right to counsel for indigent tenants facing eviction, and King County's just cause ordinance outlines specific reasons for which a landlord may evict a tenant.
One of the biggest changes to the eviction process is a new requirement for landlords and tenants to attempt to go through mediation before they can bring an eviction case to court, detailed in Senate Bill 5160. The legislation also mandates repayment plans for unpaid rent accrued during the moratorium. Judson said he hopes the emphasis on mediation will help redirect eviction cases and allow him to spend more time on the cases that do get to court. 
The Eviction Resolution Pilot Program
Sue McCarthy is the Eviction Resolution Project program manager at King County's Dispute Resolution Center. The program is part of Washington Courts' Eviction Resolution Pilot Program, which was established to provide mediation as required by SB 5160. Through the program, landlords and tenants have the opportunity to work with trained, neutral mediators to resolve conflict and avoid eviction. 
The program was launched in the fall of 2020. While free mediation has long been available for issues in small claims court, McCarthy said expanding these services to eviction cases is relatively new.
"Typically, people didn't know about mediation or didn't have the financial resources to be able to access it," McCarthy said. "It's been an exciting opportunity for us to be able to bring this very valuable service to the broader community as well."
Before turning to mediation, McCarthy said landlords are required to propose a reasonable payment plan to tenants. According to SB 5160, monthly repayment should not exceed 1/3 of what rent was during the moratorium, and cannot include late fees or attorney fees. Repayment must be accepted from any legitimate source of income, including government assistance and nonprofits.
If a tenant does not respond to the repayment plan within 14 days, the landlord can then notify the tenant about the Eviction Resolution Program's mediation services. The tenant is also given details about finding legal help through the Housing Justice Project and rental assistance through the Eviction Prevention Rental Assistance Program, or EPRAP.
McCarthy said within 24-48 hours of a landlord submitting information to the Eviction Resolution Program, a case manager will reach out to the tenant and set up a time to talk. The tenant has 14 days to respond, and their case won't be sent to court if they can reach an agreement through mediation or if they have a pending rental assistance application. 
Tenants can access conflict coaching, conciliation and mediation services through the Eviction Resolution Program. More information on these options and on the mediation process can be found here. 
McCarthy said mediation, the program's most chosen option, provides an opportunity for tenants and landlords to speak openly and without interruptions. Since October, the program has seen over 1,500 cases, 75% of which have resulted in settlement.
"By having that live conversation, you can restore some of the trust and transparency that you had," McCarthy said. "When people develop that sense of mutual understanding for each other's situations, they're just much more likely to be willing to negotiate a settlement that works well for everyone."
McCarthy said she's seen negotiations where a landlord has heard a tenant's situation and lowered rent by $200 for six months, finished a lease early or helped a tenant move to a more affordable unit. Landlords and tenants have also worked together on finding rental assistance or odd jobs like yardwork and maintenance for the tenant to partially cover rent.
"Once you think outside the box, … there are a variety of different solutions out there to make it possible to preserve housing stability, which is the goal of the program," McCarthy said.
Landlords and tenants look to the future
George Petrie, CEO of Goodman Real Estate, said his company has had a similar focus on negotiation during the eviction moratorium. The company has employed what he calls a "compassionate accountability" approach to managing conflict.
"When we look at this, we're kind of asking the question, what can we do to be helpful? And is the resident participating? Are they communicating?" Petrie said. "Nobody asked for this, we're all having to deal with it. So let's negotiate what I would call a fair outcome so that everybody can get through this and on with it; that's the compassionate side of trying to make things work."
Compassion and communication offer one possible path out of the eviction moratorium. Nevertheless, the moratorium's expiration still leaves a massive question mark for many renters and landlords.
"I have no idea what I'm going to do," said Mike Fulop, a Seattle renter. "I can barely come up with $1,000 a month for food and medicine now. How am I going to come up with another two or three [thousand] for rent?"
Fulop has Achalasia, a rare disorder that makes it difficult to eat and drink. Initially, he said, the condition was manageable- but over the last few years, it's become more severe, leaving him too sick to work.
During the eviction moratorium, Fulop got support from the Housing Justice Project and received assistance from EPRAP in paying off his rental debt. Despite being extremely grateful for this support, he said he's still concerned about what the future will hold when the eviction moratorium ends.
"It's so hard to know who to talk to here," Fulop said. As someone living in an apartment owned by a national property management company, he said navigating phone calls and enduring harassment has been a challenge.
Small-time landlords have also struggled during the moratorium. While the moratorium put a hold on evictions, property taxes and mortgages never stopped.
Kelly Strand Anderson is an independent landlord from West Seattle. Up until the eviction moratorium, she said she's relied on rent from her upstairs and downstairs units as her sole source of income for retirement. She also needs that money to help pay for projects like replacing her roof, a requirement for housing insurance. 
When the pandemic hit, two of Strand Anderson's tenants had to move out, and another lost employment.
Strand Anderson said the process of finding a new tenant during the pandemic was difficult, and she ended up having to lower rent and agree to a shorter lease than planned in order to find someone to fill the vacancy. With her other tenant still struggling to pay rent, she's had to go back to work part-time at an Amazon warehouse.
The moratorium and other tenant protections also make it harder to hold tenants accountable for behavioral issues and other lease violations, Petrie said. 
"We have to have good tenant protection laws. Tenants need to be protected against bad landlords, because they are out there," said Ginnie Hance, a West Seattle landlord. "But housing providers and good tenants need to be protected from troublemakers and tenants that are not complying with the terms of their lease. And when that becomes unbalanced, you get people leaving the market."
Hance said she's concerned about restrictions that will follow the end of Seattle's official eviction moratorium, including a ban on wintertime evictions for landlords with more than four units, and restrictions on evictions of students' and school employees' families during the school year. While she wants to keep her tenants housed, she said she feels the current rules leave landlords with few options, and wishes the focus were more on providing rental aid rather than banning evictions altogether. 
The impact of eviction
           In the 48 years that her family has provided housing in West Seattle, Hance said she can't recall a single time they've filed an eviction. During the moratorium, she's worked with tenants and given concessions. Strand Anderson has taken a similar approach, attempting to negotiate with her tenant and offer yardwork jobs to help pay for some of the missing rent. 
"The reality is, I would never evict them," Strand Anderson said. "We have to work together and make this work."
Despite these efforts, the threat of eviction remains real for many Seattle and King County residents. Shalimar Gonzales, CEO of the Seattle nonprofit Solid Ground, said those evictions can have long-term impacts on families and communities.
 Evictions exacerbate disparities in the BIPOC community and gentrification caused by tenants having to move out of the city, Gonzales said. They also contribute to existing issues surrounding homelessness.
            "We know from The Housing Justice Project's Losing Home report that the majority of people who are evicted end up homeless," Gonzales wrote in a statement to Westside Seattle. "Our communities and our system of service providers simply cannot stand an increase to the number of people suffering the oppression and injustice of living without shelter."
            Loss of housing stability affects nearly all parts of a person and family's life, Gonzales said, including employment and physical and mental health. Having an eviction on the record also creates a barrier to finding housing in the future.
"Evictions are extremely traumatic. They lead to further housing instability and eviction filings, and haunt a tenant for years and years," Tran-Larson said. "And it makes it so so hard to find new housing, but also to find actually safe housing."
Tran-Larson said she encourages those afraid of eviction to contact the Housing Justice Project to help get connected with resources. Gonzales had a similar message, urging tenants to stay in their homes, apply for rental assistance, access free legal services and enter into mediation and agree to a payment plan.
Gonzales said the pandemic has been a reminder of many of Seattle's systemic issues, like its affordable housing and homelessness crises. However, she said the pandemic has also revealed the community's resilience; looking forward, she hopes that resilience will guide the city in addressing the inequalities the pandemic has highlighted. 
"We have been reminded once again of the incredible strength, resilience and collaboration that our communities are capable of," Gonzales wrote. "People came together in an incredible way to care for each other, support each other, and fight for a better world despite incredibly tough conditions. That energy should be our city's inspiration and model."