Sportswatch
Sportswatch
Sporting events worth keeping an eye on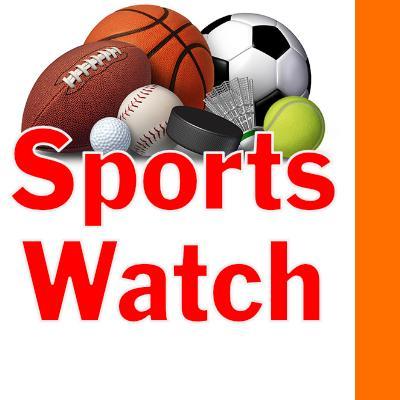 Tue, 10/05/2021
By Tim Clinton
SPORTS EDITOR
High schools
Football
Evergreen/Tyee entertains Renton for a 6 p.m. Thursday game at Highline Memorial and Mount Rainier will be there at 7 p.m. Friday taking on Auburn-Riverside.
Highline, meanwhile, will be at Foster for a 7 p.m. Friday game.
West Seattle hosts Lakeside at the same time at the Southwest Athletic Complex as Kennedy Catholic travels to Federal Way.
Ballard plays Seattle Prep in a 7:45 p.m. Friday game at Seattle Memorial and Chief Sealth waits until 7 p.m. Saturday to play Cleveland at the Southeast Athletic Complex next to Rainier Beach.
Volleyball
Ballard hosts Roosevelt at 7 p.m. Wednesday as West Seattle hosts Blanchet and Chief Sealth journeys to Garfield.
Kennedy Catholic hosts Auburn Mountainview and Mount Rainier entertains Auburn at 7:15 p.m.
Tyee visits Evergreen at 7 p.m. Thursday and Evergreen is at Olympic at 6:15 p.m. Friday.
Chief Sealth plays a 7 p.m. Monday home match against Roosevelt as West Seattle hosts Ingraham and Ballard travels to Cleveland.
Kennedy Catholic visits Federal Way at 7:15 p.m.
Tyee travels to Highline at 7 p.m. Tuesday.
Girls soccer
Mount Rainier travels to Steel Lake Park to play Thomas Jefferson at 3:30 p.m. Thursday as Tyee hosts Renton at Valley Ridge.
Kennedy Catholic plays Decatur in a 6 p.m. match at Starfire Stadium and Chief Sealth hosts Garfield at 4:30 p.m. at the SWAC.
Highline goes to Lindbergh and West Seattle to Roosevelt at 7 p.m. and Ballard plays a 7:30 p.m. home match against Ingraham.
Evergreen goes to Sammamish for 8 p.m. action.
Mount Rainier hosts Kent-Meridian at 7:30 p.m. Monday and Kennedy Catholic visits Auburn-Riverside at the same time Tuesday as Evergreen visits Highline.
West Seattle visits Rainier Beach at 4:30 p.m. Tuesday and at 7 p.m. Tuesday it will be Ballard at Garfield and Chief Sealth at Franklin.
Pros
Seahawks
Fresh off a 28-21 in San Francisco that evened their record at 2-2, Seattle will return to action Thursday.
The Seahawks host the Los Angeles Rams for a 5:20 p.m. game at Lumen Field that can be seen on Channel 13 and on the NFL network.
Sounders
Seattle hosts the Vancouver Whitecaps for a 6 p.m. Saturday men's soccer match at Lumen Field to be carried on Fox 13+, which used to be JOEtv.
Kraken
Seattle opens its inaugural National Hockey League season at 7 p.m. Tuesday at Las Vegas.
ESPN will televise the action against the Golden Knights live.
Reign
The women's soccer team hosts Chicago for a 4 p.m. Sunday match at Cheney Stadium in Tacoma on Paramount+.
Thunderbirds
Seattle's Western Hockey League team visits Spokane for a 7:05 p.m. Friday match before coming home to the Showare Center in Kent to face Portland at 6:05 p.m. Saturday.
Thunderbirds matches will be streamed live on the KJR1090 website.
Mariners
Seattle's miraculous ride came to an end Sunday, with the Mariners finishing second in the American League West with a 90-72 record.
Now they are off until spring training, when they will prepare for a Thursday, March 31 season opener at home against the Detroit Tigers.
Rainiers
Tacoma won the West title for Class AAA baseball in the season that just concluded Sunday and in a normal year would be bound for the postseason.
But this is not a normal year and no playoffs are taking place because of Covid and the resulting lateness of this year's season.
Tacoma also won division titles in 2001 and 2010 in the Rainiers era, which began in 1995 when the team first became a Seattle Mariners affiliate.
They fought their way to the second round Pacific Coast League championship series in 2001 but did not go that time because of the events of Sept. 11.
Colleges
Husky football
Washington has a bye week before hosting UCLA on Saturday, Oct. 16.
Cougar football
Washington State University will be at home in Pullman playing the Oregon State Beavers at 1 p.m. Saturday on Pac-12 cable television.
Husky volleyball
Washington visits Arizona at 6 p.m. Friday on the Pac-12 network and Arizona State at noon Sunday on ASU Live Stream.
Husky men's soccer
Mount Rainier graduate Christian Soto and the high flying Huskies visit Stanford at 7 p.m. Thursday and California at noon Sunday.
Both matches can be found on Pac-12 cable.
Husky women's soccer
Washington hosts California at 7 p.m. Thursday and Stanford at noon Sunday on Pac-12 cable.