Sportswatch
Sportswatch
Sporting events worth keeping an eye on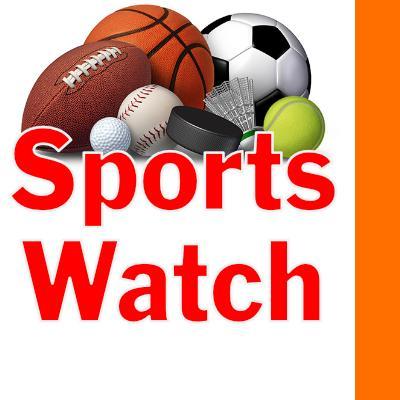 Mon, 10/18/2021
By Tim Clinton
SPORTS EDITOR
High schools
Football
Highline will be the only area team playing at home this week, getting a 7 p.m. Friday visit from Shelton for a non-league game.
Kennedy Catholic, meanwhile, goes to French Field in Kent to play Kentwood with a division title on the line.
Evergreen/Tyee visits Sammamish at the same time as Ballard travels to Eastside Catholic.
West Seattle drops in on Roosevelt at 7:45 p.m.
Chief Sealth goes to Anacortes for 1 p.m. Saturday action and Mount Rainier goes to Federal Way Memorial to take on Thomas Jefferson at 6 p.m. Saturday.
Volleyball
Kennedy Catholic entertains Mount Rainier for a 7:15 p.m. match Wednesday and at 7 p.m. Lakeside is at Chief Sealth, Ballard at Ingraham and Lincoln of Seattle at West Seattle.
Tyee gets a 7 p.m. Thursday visit from Foster as Evergreen hosts Lindbergh and Highline travels to Sammamish.
Mount Rainier plays host to Silas at 7:15 p.m. Friday.
Chief Sealth is home against Cleveland at 7 p.m. Monday as West Seattle goes to Nathan Hale.
Highline hosts Evergreen at 7 p.m. Tuesday with Tyee going to Lindbergh.
Mount Rainier journeys to Kentwood at 7:15 p.m. Tuesday.
Girls soccer
Kennedy Catholic is at home at Starfire Stadium playing Mount Rainier at 6 p.m. Thursday.
Chief Sealth entertains West Seattle at 4:30 p.m. and Highline visits Renton at 3:30 p.m.
Evergreen visits Foster at 7 p.m. and at 7:30 p.m. Sammamish is at Tyee and Roosevelt at Ballard.
Highline hosts Lindbergh at 7:30 p.m. Monday.
Scheduled for 7 p.m. Tuesday are Sammamish at Evergreen and Tyee at Renton.
Mount Rainier hosts Decatur at 7:30 p.m. as Kennedy Catholic travels to Kentwood.
Pros
Seahawks
Coming off a heartbreak 23-20 loss at Pittsburgh in overtime Sunday night, Seattle will be back in the national spotlight once again Monday when it hosts the New Orleans Saints at 5:15 p.m.
ESPN cable will televise the action live from Lumen Field.
Kraken
Fans will be able to get their first look at Climate Pledge Arena and the Seattle Kraken hockey team when it hosts the Vancouver Canucks at 7 p.m. Saturday.
Montreal comes in for a game at the same time Tuesday.
Both can be seen on the ROOT Sports Northwest cable television network.
Sounders
The playoff bound Seattle men's soccer team visits Colorado for a 6 p.m. Wednesday match before hosting Kansas City at 12:30 p.m. Saturday.
Seattle drops in on LAFC at 7:30 p.m. Tuesday in a match shown on ESPN.  The two earlier matches are on Fox 13+.
Reign
Next up for the women's soccer team is a 5 p.m. Saturday, Oct. 30 match at Kansas City.
Thunderbirds
Seattle visits the Tri-City Americans for a 7:05 p.m. Friday Western Hockey League battle.
Colleges
Husky football
Washington travels to Arizona for a 7:30 p.m. Friday game on ESPN2.
Cougar football
Washington State battles Brigham Young in a 12:30 p.m. Saturday home game in Pullman on Fox Sports 1.
Husky volleyball
Washington hosts California at 7 p.m. Friday on Pac-12WA and Stanford at noon Sunday on the Pac-12 networks.
Husky men's soccer
The UW hosts Oregon State for a 5 p.m. Friday match on the Pac-12 networks.
Husky women's soccer
Washington entertains UCLA for a 7 p.m. Thursday match and USC at noon Sunday on Pac-12 cable.