Sportswatch
Sportswatch
Sporting events worth keeping an eye on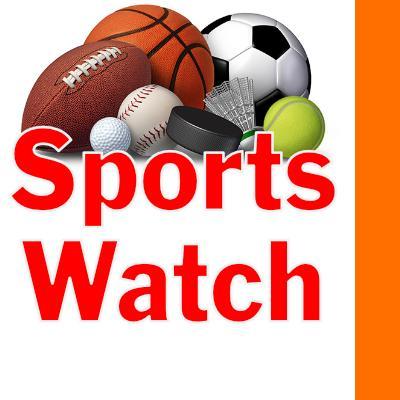 Mon, 10/25/2021
By Tim Clinton
SPORTS EDITOR
High schools
Football
Highline visits Interlake at 7 p.m. Friday with the Kingco Conference 2A title on the line.
Evergreen/Tyee hosts Foster at Highline Memorial at the same time.
Mount Rainier waits until Saturday at 1 p.m. when it hosts Kentridge for a league playoff at Highline Memorial and Kennedy Catholic has earned a bye until state action opens next week.
West Seattle hosts Chief Sealth in a Metro League non-playoff crossover at 7 p.m. Thursday at the Southwest Athletic Complex.
Ballard hosts Blanchet for a 5 p.m. Friday game at Seattle Memorial.
Volleyball
Ballard entertains Nathan Hale at 7 p.m. Wednesday as West Seattle hosts Garfield and Chief Sealth goes on the road to Ingraham.
Ballard meets Lincoln at the same time Thursday at Seattle Pacific University with Foster going to Evergreen and Highline to Renton.
Mount Rainier is home facing Federal Way at 7:15 p.m. Thursday with Kennedy Catholic visiting Tahoma.
Kennedy Catholic hosts Kentwood at the same time Monday as Mount Rainier travels to Kentridge.
Girls soccer
Evergreen travels to Mariner High School in Everett for a 7 p.m. Wednesday match before dropping in on Lindbergh at the same time Thursday.
Highline hosts Tyee at 7:30 p.m. Thursday.
Pros
Seahawks
Seattle hosts the Jacksonville Jaguars for a 1:05 p.m. Sunday game at Lumen Field that can be seen live on Channel 7 television.
Sounders
Seattle entertains the Los Angeles Galaxy in a 7 p.m. Monday match at Lumen Field.
Fox 13+ will carry the action live.
Kraken
The Minnesota Wild comes to Climate Pledge Arena to take on Seattle in a 7 p.m. Thursday National Hockey League game and the New York Rangers fly in for 6 p.m. Sunday action.
Seattle travels to Edmonton to take on the Oilers at 6:30 p.m. Monday.
ROOT Sports Northwest will broadcast all three games live.
OL Reign
It's Kansas City here we come for a 5 p.m. Saturday women's soccer match on Paramount+.
Thunderbirds
Seattle visits Portland for a Western Hockey League game at 7 p.m. Wednesday before going to Spokane for action at 7:05 p.m. Friday.
Thunderbird games are streamed on the 1090 KJR website.
Colleges
Husky football
Washington goes to Palo Alto, Calif. to play Stanford in a 7:30 p.m. Saturday game on Fox Sports 1.
The Huskies' roster includes Kennedy Catholic graduates Sav'ell Smalls, Sam Huard and Jabez Tinae.
Cougar football
Washington State visits Arizona State for a noon Saturday game that will also be carried on Fox Sports 1.
The Cougars have Kennedy Catholic graduate Reed Shumpert and the Sun Devils have former Lancers teammate Junior Alexander.
Husky volleyball
Washington is at USC for an 8 p.m. Friday match shown on the Pac-12 network and at UCLA at 4 p.m. Sunday on ESPNU.
Husky men's soccer
Mount Rainier graduate Christian Soto and the Huskies entertain California at 7 p.m. Thursday and Stanford at 2 p.m. Sunday.
Thursday's match will be shown on Pac-12 Bay Area and Sunday's on the Pac-12 networks.
Husky women's soccer
Washington visits Oregon State at noon Thursday on the Pac-12 networks and Oregon at 1 p.m. Sunday on Oregon Live Stream 2.