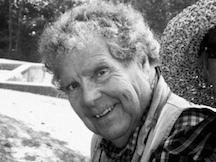 Michael L.  Grella 84 of South Yarmouth, MA died peacefully at his home Saturday October 23, 2021.
A retired educator and school administrator, throughout his career, Michael taught English and Latin.  He mentored countless faculty and staff as Head of School at educational institutions throughout the west, including Marin Country Day School, Saint Matthews Parish School, and Palm Valley School in California. He concluded his career at Thomas Academy in Seattle, WA. 
Michael was born in Hempstead, NY.  He enlisted in the U.S. Army in 1958 and was enrolled in the Army Language School in Monterrey, CA, where he studied Russian. He was deployed to Germany in 1959 and served his country intercepting and translating code.  He was honorably discharged in 1964 with the rank of Specialist Fifth Class.   
After the army, Michael enrolled at Kenyon College, where he majored in English Literature. His illustrious career took him from southern California to northern California and ultimately to Washington State. 
Michael enjoyed the early years of his retirement, fly-fishing, reading, cooking, patronizing the arts, traveling, and studying Italian. 
Michael will be remembered as a passionate and gifted mentor and teacher, a devoted father, and for his tremendous intellect, wit, and love of life.
He is survived by his daughters, Charity Grella and her husband, Michael Logan, Rachel Grella-Harding and her husband, Michael, and Alice Taylor and her husband, John Walker; a brother, George Grella; a sister, Geraldine Grella Liebla; and a granddaughter, Katherine Harding.  In addition to his parents, he was predeceased by his second wife, Janet (Garrott) Grella.   
Private funeral services will be held in Seattle, WA in the spring. 
In recognition of Michael's love of teaching, his family has requested that gifts in his memory be sent to Teach for America – Donations, P.O. Box 398305, San Francisco, CA 94139-8305.  HYPERLINK "http://www.teachforamerica.org" www.teachforamerica.org. 
Arrangements by Hallett Funeral Home, South Yarmouth, MA  HYPERLINK "http://www.hallettfuneralhome.com" www.hallettfuneralhome.com.