Sportswatch
Sportswatch
Sporting events worth keeping an eye on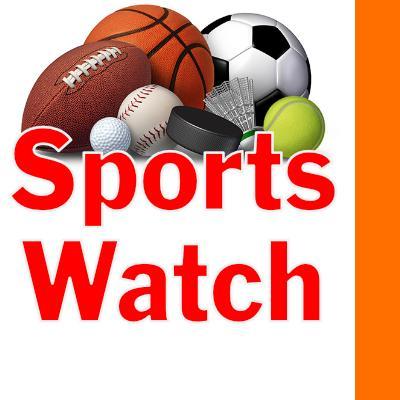 Tue, 11/09/2021
By Tim Clinton
SPORTS EDITOR
High schools
Football
Highline plays Squalicum in a 7 p.m. state Class 2A game Friday at Civic Stadium in Bellingham.
The Pirates sail in with an 8-2 overall record as the No. 13 state seed while Squalicum stands at 6-2 and is rated No. 4.
Girls soccer
Kennedy Catholic goes on the road to play Camas in a 6 p.m. Wednesday state Class 4A playoff at Doc Harris Stadium.
Volleyball
West Seattle finished sixth in the Metro League tournament with a 3-0 loss to Eastside Catholic on Monday evening and now faces a loser-out match to open the Sea-King tournament Wednesday.
The Wildcats play Lake Washington at 5:30 p.m. at Blanchet.
Chief Sealth comes in as the No. 7 Metro League seed and plays No. 5 finisher Eastside Catholic in another loser-out match at the same time at Lake Washington's gymnasium.
Highline meets Steilacoom for a 4 p.m. Wednesday 2A district playoff at one Franklin Pierce court as Foster plays Olympic on the other.
Tyee battles Orting at Washington High School at the same time.
Mount Rainier waits until 10 a.m. Thursday to play Olympia at Curtis in a 4A district opener and Kennedy Catholic plays Emerald Ridge in a 3:15 match in the same gymnasium.
Girls swimming and diving
The Weyerhaeuser King County Aquatic Center in Federal Way is the site of Friday and Saturday's state meet.
Class 1A/2A preliminaries begin at 8:50 a.m. Friday, followed by Class 3A action at 1:35 p.m. and the Class 4A at 6:20 p.m.
The Class 1A/2A finals get underway at 8:30 a.m. Saturday with the 3A at 1:45 p.m. and the 4A at 7 p.m.
Pros
Seahawks
Seattle returns to action Sunday, paying a 1:25 p.m. visit to the Green Bay Packers.
Channel 7 will televise the action live.
Sounders
Sunday's 1-1 tie at Vancouver left Seattle as the No. 2 seed in the West after leading most of the year.
The Sounders open the Major League Soccer playoffs at home against No. 7 West seed Real Salt Lake at a date and time to be announced.  It will take place on or after Saturday, Nov. 20.
Kraken
Seattle hosts the Anaheim Ducks for a 7 p.m. Thursday game at Climate Pledge Arena before entertaining the Minnesota Wild at the same time and place Saturday.
ROOT Sports Northwest will carry both games live.
Reign
The women's soccer team hosts Washington in a noon Sunday playoff on CBS Sports to take place at Cheney Stadium in Tacoma.
Thunderbirds
Seattle entertains the Portland Winterhawks at 7:05 p.m. Friday at the Showare Center in Kent before visiting Everett at 6:05 p.m. Saturday.
Colleges
Husky football
Washington hosts the Arizona State Sun Devils at 4 p.m. Saturday on Fox Sports 1.
Cougar football
Washington State's 7:30 p.m. Saturday game at Oregon will be shown on ESPN.
Husky volleyball
Washington visits Stanford for a 7:35 p.m. Thursday match on Pac-12BAY before dropping in on California at noon Sunday on the Pac-12 networks.
Husky men's soccer
The Huskies wrap up their regular season with a 6 p.m. Thursday visit to Oregon State.
Pac-12OR will carry the action live.
Husky women's soccer
The UW will host NCAA tournament action Friday at a time to be announced.
Husky men's basketball
Washington hosts Northern Arizona at 7:30 p.m. Thursday on the Pac-12 network and TSU at 6 p.m. Monday on Pac-12WA.
Husky women's basketball
Washington gets a 7 p.m. Friday visit from San Diego before entertaining Northern Arizona at 2 p.m. Sunday.
Cougar men's basketball
Washington State hosts Seattle University for a 7 p.m. Friday game on Pac-12WA and UC Santa Barbara at 8 p.m. Monday on the Pac-12 network.
Cougar women's basketball
Northern Arizona visits the Cougars at 2 p.m. Friday.
Redhawk men's basketball
Seattle University hosts Alcorn State at 7 p.m. Wednesday on ESPN+.
After visiting the Cougars on Saturday the Redhawks entertain Idaho State at 5 p.m. Sunday on ESPN+.
Redhawk women's basketball
Seattle gets a 2 p.m. Saturday visit from UC San Diego on ESPN+.
Falcon men's basketball
Seattle Pacific is at Cal Poly Pomona for a 2 p.m. Friday game before coming home to Royal Brougham Pavilion to play Chico State at noon Saturday.
Falcon women's basketball
Seattle Pacific hosts Corban University for a 3 p.m. Friday game and Humboldt State for 3 p.m. Saturday action.
Bulldog men's basketball
Texas visits Gonzaga at 7:30 p.m. Saturday on ESPN and Alcorn State comes to Spokane at 6 p.m. Monday on ROOT.
Bulldog women's basketball
Gonzaga hosts Montana State at 6 p.m. Thursday before visiting Montana at 1 p.m. Sunday in Missoula on ESPN+.