South Seattle College Student Life Pantry offering free Thanksgiving fixings
South Seattle College Student Life Pantry offering free Thanksgiving fixings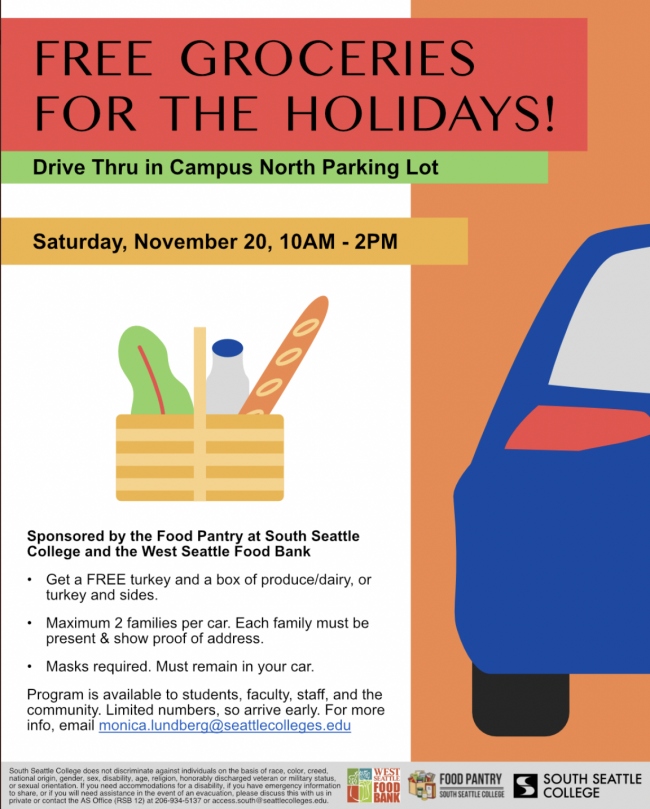 Tue, 11/16/2021
The South Seattle College Student Life Food Pantry is teaming up with the @WSFoodBank to offer free groceries for the holidays. On Nov. 20 from 10-2, drive through the north parking lot at 6000 16th Ave SW for free turkey and fixings while supplies last.
Get a FREE turkey and a box of produce/dairy, or turkey and sides.
Maximum 2 families per car. Each family must be present & show proof of address.
Masks required. Must remain in your car.
Program is available to students, faculty, staff, and the
community. Limited numbers, so arrive early.