Keeping Track
Keeping Track
Where area sports stars meet their future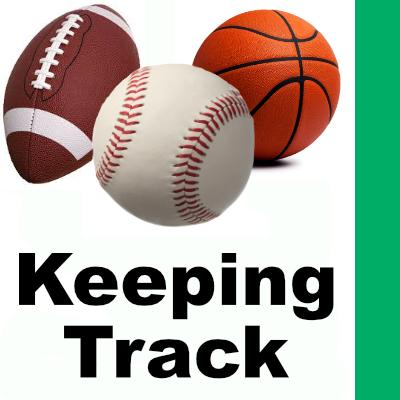 Fri, 12/03/2021
By Tim Clinton
SPORTS EDITOR
Locals help Highline to soccer title
Highline College captured the NWAAC men's soccer title this fall with the help of six area graduates.
The Thunderbirds rolled through the postseason with four straight wins, ending with a 4-3 championship victory over Whatcom on Sunday, Nov. 14 at Starfire Stadium in Tukwila.
Highline had three players from Mount Rainier and two from Kennedy Catholic.
Coming from the Rams were sophomore forward Joel Lozano, freshman goalkeeper Kolton Lerwick and freshman defender Sergio Chavez.
The former Lancers were sophomore midfielder Julius Nguyen and freshman forward Mark Rivera.
Jesus Jeronimo came to the Des Moines two-year program from Chief Sealth.  He was a sophomore midfielder.
Tyee grad on Highline women's team
Tyee graduate Cinthia Cantararo-Machado was a member of this year's Highline College women's soccer team that also made the postseason.
She played in the midfield as a freshman.
Schacher at Green River College
Mount Rainier graduate Allison Schacher found her way onto the women's soccer squad at Green River as a freshman midfielder.
McPhee playing for Central Washington
West Seattle graduate Jenna McPhee is now playing for the women's basketball team at Central Washington University.
McPhee is a 5-foot, 7-inch junior guard who spent most of her high school career battling injuries.
She is the younger sister of former Stanford star Brittany McPhee from Mount Rainier.
Two playing basketball for Highline
The Highline College men's basketball team has the services of two area graduates this winter season.
Foster graduate Jalen Fayson is a 6-6 sophomore wing for the Thunderbirds and Mount Rainier's Ricky Bell is a 5-9 freshman who plays guard.
West Seattle grad Sarver at WSU
West Seattle graduate Grace Sarver is averaging 3.2 points and 1.2 rebounds per game as a 5-8 junior guard for the Washington State University Cougars women's basketball team.
She also has a total of five assists, one block and four steals.
Her season high was nine points in a season opening win over San Jose State.
Pryor now plays for New Mexico State
West Seattle graduate Nate Pryor has gotten in on the two most recent games for the New Mexico State Aggies men's basketball team after going through the transfer portal following one season at the University of Washington.
He scored two points in a 94-67 win over New Mexico Highlands Wednesday, Nov. 24 and hauled down one rebound in a 101-94 loss to New Mexico this past Tuesday.
Pryor is listed as a junior once again after picking up an extra year of eligibility for Covid.  He stands at 6-4.
Please email us at tclinton61@yahoo.com if you have information for Keeping Track.