West Seattle sweeps foes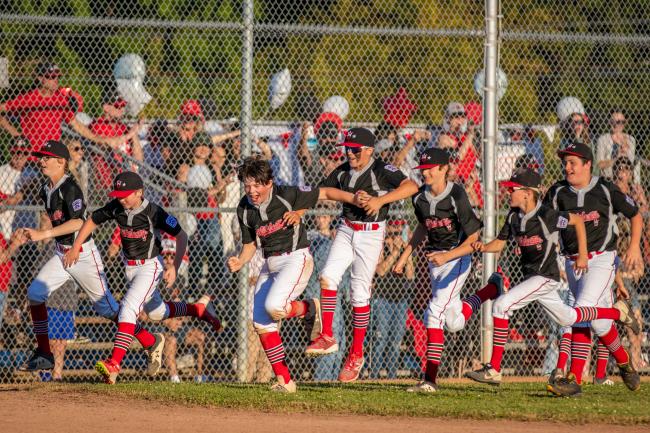 Nick Janning photo
Sat, 07/02/2022
By Tim Clinton
SPORTS EDITOR
Look out Lynnwood, here we come.
West Seattle is bound for the Snohomish County city for state tournament play after sweeping its way through four games at the District 7 Majors age 12 Little League baseball tournament.
The Westsiders capped off their district stay with a 7-2 championship win over South Highline National at West Seattle's own Bar-S complex Thursday.
West Seattle will now wait until Saturday, July 16 to open state action, playing a 4:30 p.m. game at the Lynndale complex.
Some tournament games will be hosted at the Paine Field Community Park in Everett.
At stake at state is one berth into the Western Regional tournament in San Bernardino, Calif.
The regional champion goes on to the Little League World Series in Williamsport, Penn.
But first you have to win a district tournament and the Westsiders took care of business there, posting two no-hitters and one two-hitter in the three games leading up to the final.
The team is being managed by Nathan Ryan, whose assistant coaches are Chris Manderino and Chad Stenberg.
Players are Alex O'Donnell, Alex Datz, Ayla Moore, Brady Kennedy, Brady Stenberg, Ezra Dykgraaf, Grady Scheff, Julian Carroll, Liliana Prazzini, Madis Meyer, Oliver Athan, Parker Manderino and Waylon Ryan