Keeping Track
Keeping Track
Where area sports stars meet their future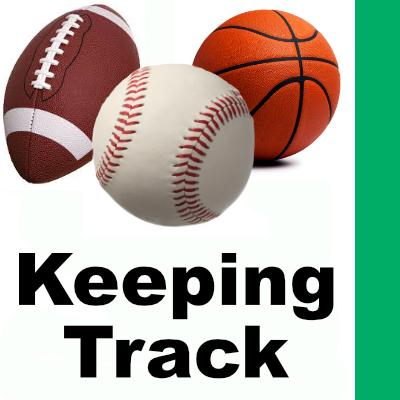 Thu, 11/03/2022
By Tim Clinton
SPORTS EDITOR
Pryor now at Eastern Oregon
West Seattle graduate Nate Pryor is playing for his fourth college in five seasons, now suiting up for Eastern Oregon University as a senior.
Pryor spent two years at the junior college level at North Idaho.
He played for the University of Washington one season before going to New Mexico State to play for a 27-7 Aggies team last winter.
Pryor exited that school when his coach left for Mississippi State 
The 6-foot, 3-inch guard resurfaced at Eastern Oregon after the trip through the transfer portal.
Eastern Oregon is an NAIA school as opposed to NCAA Division I Washington and New Mexico State.
Eastern Oregon visits Evergreen State in Olympia Feb. 17 and Northwest of Kirkland Feb. 18
Sarver back with Cougars
West Seattle graduate Grace Sarver returns for her senior season with the Washington State University women's basketball team.
Sarver is a 5-8 guard.
The Cougars visit Washington Dec. 11.
Kelemete now a free agent
Evergreen graduate Senio Kelemete is now a National Football League free agent who last played for the San Francisco 49ers.
The 32 year old is a versatile veteran offensive guard.
Five play for Washington
Five area graduates are playing football at the University of Washington this fall.
Four went to Kennedy Catholic and one to Ballard.
Sav'ell Smalls is back at linebacker for the Dawgs as a junior and he is joined by three redshirt freshmen from Kennedy in quarterback Sam Huard and wide receivers Junior Alexander and Jabez Tinae.
Owen Coutts is a sophomore tight end from Ballard.
Shumpert, Tafia are Cougars
Kennedy Catholic graduate Reed Shumpert is a redshirt freshman at Washington State University along with West Seattle resident and Eastside Catholic graduate Jernias Tafia.
Shumpert plays wide receiver for the Cougars and Tafia is an offensive lineman.
McCullough splits his time
West Seattle graduate Morgan McCullough split his 2022 baseball season as a shortstop for the Northwest Arkansas Naturals and Quad City River Bandits of the Kansas City Royals organization.
McCullough hit a combined .241 in 290 at bats with seven home runs, 32 RBI and eight stolen bases.
Kela in Dodgers organization
Chief Sealth graduate Keona Kela is now a relief pitcher in the Los Angeles Dodgers organization as he comes back from injury problems.
The hard-throwing right-hander was cut by the Reno Aces of the Arizona Diamondbacks organization Aug. 31 but signed right away with the Oklahoma City Dodgers, who activated him Sept. 2.
Please contact us at timc@robinsonnews.com if you have any information for Keeping Track.