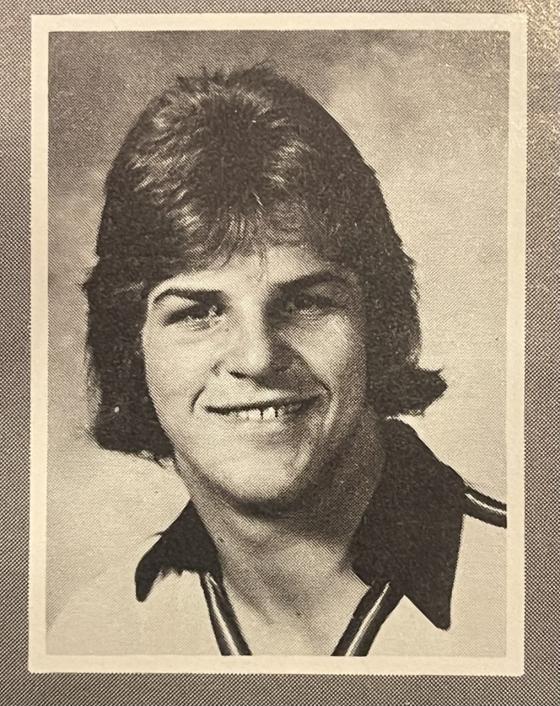 Edward Scott Bitzan, 62, of Kettle Falls, Washington left this world on November 1, 2022, with his loving and devoted wife, Mary, by his side at the Hospice House in Spokane, Washington. Ed was born to Barbara Laura Bitzan and David Francis Butler on May 10, 1960, in Seattle, Washington.
Ed was raised in the Seattle area and was a 1978 graduate of Highline High school. Not only was Ed an outstanding student he was also an excellent athlete. Ed was the captain of his high school football team and a multi-record breaker. He was involved in track and field where he shattered a 12-year-old school record throwing the shot put. Ed continued his education at Olympic Junior College located in Bremerton, Washington. Ed loved his time at college and enjoyed playing football and track and field at the collegiate level.
Ed was an extremely creative man who loved building; this led him into the field of construction. Ed being a natural born leader, quickly worked his way up to being an extremely sought-after construction superintendent. This took Ed into a traveling construction career with many reputable construction companies. He traveled to various cities around the USA in Alaska, California, Washington DC, Maryland, Florida, New York, Hawaii, and his home state of Washington. Ed ran building projects for Nintendo, Microsoft, FEMA, University of Washington, etc. He was also the superintendent on custom concrete homes built for Charles Schwab, The Halls (Hallmark Cards) and the Grossbecks. Ed supervised many buildings of schools, malls, hospitals, and fuel stations. Ed prided himself on knowing all phases of construction. Ed won many construction awards during his career due to his construction knowledge, diligence and work ethic. When he was on his downtime, Ed enjoyed helping his friends with their home projects. Ed was a member and retired from the Alaska Electrical Union in 2018.
During Ed's travels he met the love of his life, Mary, in Kailua-Kona, Hawaii. Ed and Mary had an instant connection and were married and started their family there. They had three children, Edward Thomas Bitzan, Isabella Rose Bitzan, and Evangeline Chantee Bitzan. In 1999 Ed and Mary moved to Kettle Falls, Washington. Ed loved the beauty of the area and dreamed of raising his family here. Although Ed's career caused him to travel, he stayed incredibly involved with raising his family. He taught his children to love the land and all creatures. He taught them to hunt, to fish, to grow a garden, harvest and cook. The family raised Labrador Retrievers. They had rabbits, cats, ducks, birds, and even raised a baby deer which was a highlight in Ed's life. Ed was his family's biggest fan. He adored the mother that Mary is to their children. He encouraged his kids in every sport they played. He loved and encouraged Eddie's career as a musician. He always made sure Eddie had lessons and the best of equipment money could buy. Ed enjoyed sharing Eddie's achievements with all his friends. He always said the proudest night of his life was watching his son perform at iHeart Radio's 102.5 KZOK's Christmas party. Ed loved his daughter Isabella's photography career and encouraged her from the start. He enjoyed looking at every single one of the photos Isabella would take and loved sharing them with all his friends. He was immensely proud of his daughter Evangeline's employment with Keller Williams real estate office. Ed loved discussing property listings and sales. He also adored their mutual love for animals. They would share pictures, videos and conversate about all the animals they dreamed of adopting. In 2018 Ed became a grandfather to his daughter Isabella's son, Jaxon Asher. Jaxon was Ed's pride and joy. He absolutely loved being "Big Poppy" to his "Little Poppy." He loved talking to Isabella about all his hopes and dreams for his grandson. He enjoyed playing trains with Jaxon, reading to him, and sneaking him treats.
Ed's travels let him enjoy many hobbies. He was an avid fisherman as well as a hunter. He loved deep sea fishing, freshwater fishing, waterfowl hunting, moose, elk, deer and bear hunting. Ed enjoyed collecting guns and knives. He could tell you any make, model and year of any vehicle made. Ed loved watching current events and was always up for a good debate. Ed loved people he was an extremely social person who always rooted for the underdog. He made up nicknames for everyone. He was a man with pride.  Ed was a loyal, honest, fun-loving man.  If Ed had your back, you knew you were in the best of hands.
Ed is survived by his wife Mary Bitzan, son Edward Bitzan, daughters Isabella Bitzan and Evangeline Bitzan, grandson Jaxon Bitzan-Carpenter. His brother John Snyder, sister Doreen Kelly and brothers, Herbert Erickson (Lisa), Richard Butler, David Butler (Krithika).  Ed is also survived by his Uncle Thomas Bitzan, lots of brother and sister in-laws, nieces, nephews, and countless close friends. Ed was proceeded in death by his mother Barbara Erickson and father David Butler.
A Celebration of Life for Ed is scheduled for May 10, 2023.  Please visit the online memorial and sign the guestbook at www.danekasfuneralchapel.com. Danekas Funeral Chapel and Crematory are entrusted with the arrangements.