Mike's View: Memories of Mom and the power of poetry
Mike's View: Memories of Mom and the power of poetry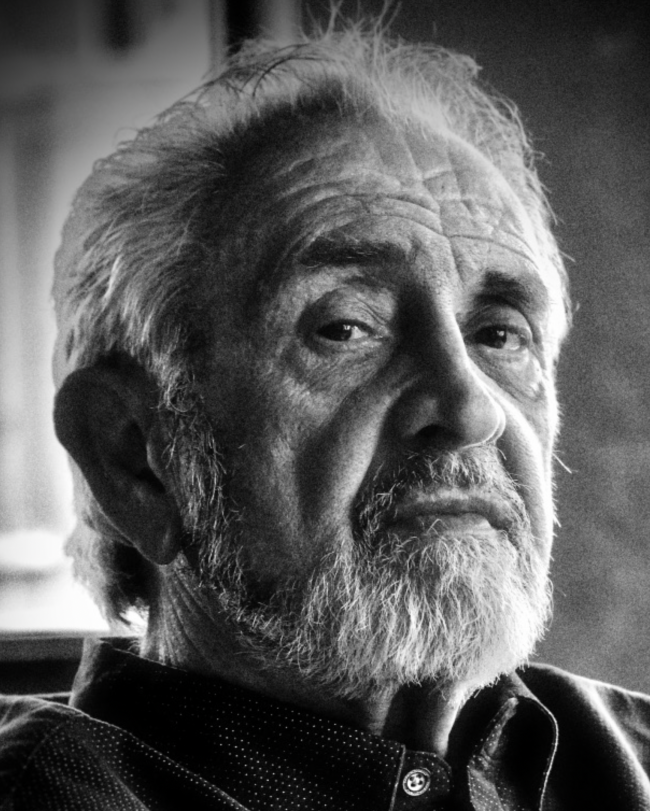 Mon, 11/14/2022
By Mike Robinson
Our living room in the 1950s had one bookcase near the fireplace wall where Mom parked a few clunky books. Oh.. she was a reader for sure but other than the bookmobile that came to a corner down the block she had no convenient way in shabby White Center to buy good books. I remember her curled like a cat under the the yellow lamplight and an afghan on her lap,  a Herbert Tareyton letting a slender smoke signal snake into the room and a mug of coffee perched at her elbow as she scanned a bad novel— probably a potboiler by Frank Yerby (The Saracen  Blade!) or a Daphne DuMaurier romance…

But what a storyteller she was—she put three boys to bed with (10 minute) seriocomical sagas about a kid named Junior Unior who combined the extravagant gifts of Pecos Bill with the sneakiness of Harry Houdini. Don't ask where she got her gift—she grew up in two Deoression era homes —one her stepmother's where l rarely saw a book—the other after she turned 15 and was abruptly reclaimed by the woman who had abandoned her at birth.   No books there either. 
Two books captured me at 10.  One was a collection of jokes edited by a wry guy named Bennett Cerf who was a regular panelist on What's My Line— where 4 NYC celebrities had to guess the oddball occupations of a guest. Rat Trainer? Ice Cube Artist? The jokes ? Mostly ho hum to a 10 year old who loved Husky football. 

The other book mattered more— Best Loved Poems of the American People. A gray old thing stuffed with 19th century clunkers like Hiawatha (by Longfellow (by the shores of Gitchee Goomee) and maybe a bunch of patriotic prayers. But among them was a gem by James Whitcimb Riley : 

Little Orphant Annie
—which scared the pee out of us when Mom read it in a very persuasive hillbilly voice.  I'm betting it will still keep my grandkids awake when l read it  out loud on a dark October at bedtime.

Here it is: (Don't wet your bed!)

Little Orphant Annie's come to our house to stay,
An' wash the cups an' saucers up, an' brush the crumbs away,
An' shoo the chickens off the porch, an' dust the hearth, an' sweep,
An' make the fire, an' bake the bread, an' earn her board-an'-keep;
An' all us other childern, when the supper things is done,
We set around the kitchen fire an' has the mostest fun
A-list'nin' to the witch-tales 'at Annie tells about,
An' the Gobble-uns 'at gits you
            Ef you
               Don't
                  Watch
                     Out!

Onc't they was a little boy wouldn't say his prayers,--
So when he went to bed at night, away up stairs,
His Mammy heerd him holler, an' his Daddy heerd him bawl,
An' when they turn't the kivvers down, he wasn't there at all!
An' they seeked him in the rafter-room, an' cubby-hole, an' press,
An' seeked him up the chimbly-flue, an' ever'wheres, I guess;
But all they ever found was thist his pants an' roundabout--
An' the Gobble-uns'll git you
            Ef you
               Don't
                  Watch
                     Out!

An' one time a little girl 'ud allus laugh an' grin,
An' make fun of ever'one, an' all her blood an' kin;
An' onc't, when they was "company," an' ole folks was there,
She mocked 'em an' shocked 'em, an' said she didn't care!
An' thist as she kicked her heels, an' turn't to run an' hide,
They was two great big Black Things a-standin' by her side,
An' they snatched her through the ceilin' 'fore she knowed what she's about!
An' the Gobble-uns'll git you
            Ef you
               Don't
                  Watch
                     Out!

An' little Orphant Annie says when the blaze is blue,
An' the lamp-wick sputters, an' the wind goes woo-oo!
An' you hear the crickets quit, an' the moon is gray,
An' the lightnin'-bugs in dew is all squenched away,--
You better mind yer parents, an' yer teachers fond an' dear,
An' churish them 'at loves you, an' dry the orphant's tear,
An' he'p the pore an' needy ones 'at clusters all about,
Er the Gobble-uns'll git you
            Ef you
               Don't
                  Watch
                     Out!

PS SWMBO (she who must be obeyed) says I can't read that poem to a 7 year old girl in Olympia. It might scare her.  Doh!
She lives in a world of video games like Mortal Kombat and Freddie Krueger, and tears the heads off her dolls..but OK.  So I'll read her this charming harmless one by Ogden Nash, also fro the 1950s...he wrote it for his own terrified child, Belinda:

  The Tale of Custard the Dragon

Belinda lived in a little white house,
With a little black kitten and a little gray mouse,
And a little yellow dog and a little red wagon,
And a realio, trulio, little pet dragon.

Now the name of the little black kitten was Ink,
And the little gray mouse, she called her Blink,
And the little yellow dog was sharp as Mustard,
But the dragon was a coward, and she called him Custard.
Custard the dragon had big sharp teeth,
And spikes on top of him and scales underneath,
Mouth like a fireplace, chimney for a nose,
And realio, trulio, daggers on his toes.

Belinda was as brave as a barrel full of bears,
And Ink and Blink chased lions down the stairs,
Mustard was as brave as a tiger in a rage,
But Custard cried for a nice safe cage.
Belinda tickled him, she tickled him unmerciful,
Ink, Blink and Mustard, they rudely called him Percival,
They all sat laughing in the little red wagon
At the realio, trulio, cowardly dragon.

Belinda giggled till she shook the house,
And Blink said Week! , which is giggling for a mouse,
Ink and Mustard rudely asked his age,
When Custard cried for a nice safe cage.

Suddenly, suddenly they heard a nasty sound,
And Mustard growled, and they all looked around.
Meowch! cried Ink, and Ooh! cried Belinda,
For there was a pirate, climbing in the winda.

Pistol in his left hand, pistol in his right,
And he held in his teeth a cutlass bright,
His beard was black, one leg was wood;
It was clear that the pirate meant no good.

Belinda paled, and she cried, Help! Help!
But Mustard fled with a terrified yelp,
Ink trickled down to the bottom of the household,
And little mouse Blink strategically mouseholed.

But up jumped Custard, snorting like an engine,
Clashed his tail like irons in a dungeon,
With a clatter and a clank and a jangling squirm
He went at the pirate like a robin at a worm.

The pirate gaped at Belinda's dragon,
And gulped some grog from his pocket flagon,
He fired two bullets but they didn't hit,
And Custard gobbled him, every bit.

Belinda embraced him, Mustard licked him,
No one mourned for his pirate victim
Ink and Blink in glee did gyrate
Around the dragon that ate the pyrate.

But presently up spoke little dog Mustard,
I'd been twice as brave if I hadn't been flustered.
And up spoke Ink and up spoke Blink,
We'd have been three times as brave, we think,
And Custard said, I quite agree
That everybody is braver than me.

Belinda still lives in her little white house,
With her little black kitten and her little gray mouse,
And her little yellow dog and her little red wagon,
And her realio, trulio, little pet dragon.

Belinda is as brave as a barrel full of bears,
And Ink and Blink chase lions down the stairs,
Mustard is as brave as a tiger in a rage,
But Custard keeps crying for a nice safe cage.