Whale Trail Winter Gathering, Dec. 15 will feature Mark and Maya Sears
Whale Trail Winter Gathering, Dec. 15 will feature Mark and Maya Sears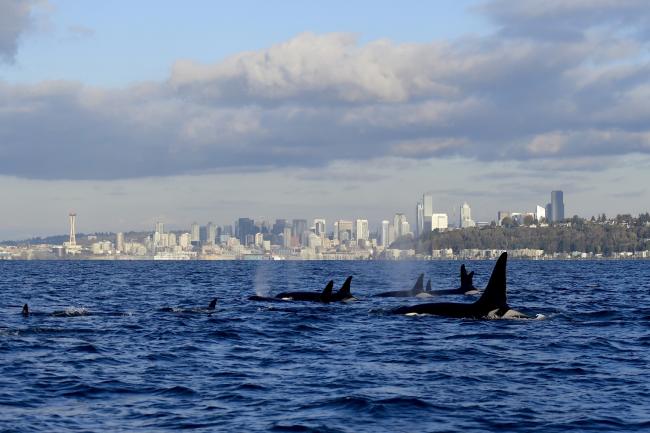 Tue, 12/06/2022
Information from the Whale Trail
A record chum salmon run has brought J, K and L pods back to central Puget Sound even more than usual this year. Join The Whale Trail (TWT) for its annual winter gathering, where researchers Mark and Maya Sears will present photos and findings from recent encounters with these beloved and iconic pods. 

TWT Director Donna Sandstrom will share exciting updates on key initiatives to protect the orcas, and how you can help. Celebrate the season, and the whales, with old friends and new. Hope to see you there!
What: Whale Trail Winter Gathering featuring presentation by Mark and Maya Sears

When: Thursday 12/15, 7 PM. Doors open 6:30.

Where: C&P Coffee Company, 5612 California Ave SW

Cost: $5 suggested donation. Kids under 12 get in for free.

Space is limited! Get tickets soon.