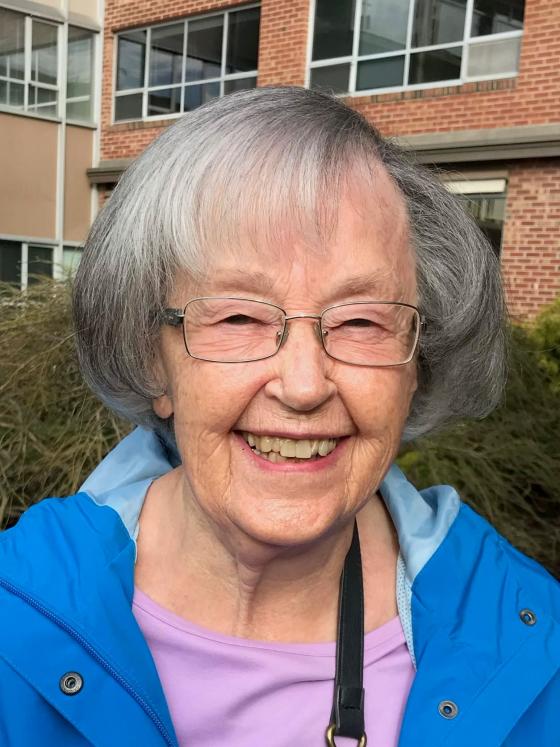 Shirley Day Peace, 95, of Des Moines, Washington, passed away on December 19, 2022.
Shirley was born in Ottumwa, Iowa in 1927, the second child of Clint and Charlotte Day. She married her high school sweetheart, Jerry Peace, on June 28, 1947. After graduation from Iowa State University in 1949, they moved to Seattle, Washington. Shirley stayed home with their four children until the youngest was in kindergarten. She then taught kindergarten for the Highline School District for many years. She was a loving mother, grandmother, and great-grandmother. Shirley enjoyed traveling, reading, cooking gourmet meals, knitting, and quilting. She was an active member in the John Knox Presbyterian Church and resident at Judson Park Retirement Home. Her husband, Jerry, passed away in 2015. Shirley is survived by four children (Jeff Peace, Laurie Morrison, Alison Webb, and Margaret Carpenter), twelve grandchildren and eleven great-grandchildren.
Shirley's memorial service will be held Saturday, February 25, 2023, at 1:00 p.m. at John Knox Presbyterian Church, 109 SW Normandy Rd., Normandy Park, WA. Remembrances may be directed to the John Knox Presbyterian Church or World Vision.