Sports Roundup 2-5-23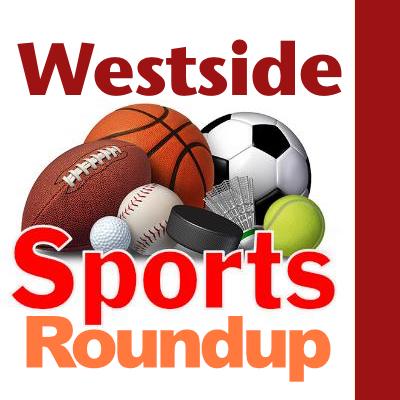 Sun, 02/05/2023
By Tim Clinton
SPORTS EDITOR
Boys basketball
West Seattle 80, Chief Sealth 44
The Wildcats handily won Thursday's crosstown game against the Seahawks.
West Seattle enters the Metro League championship tournament with a 7 p.m. Monday visit to Eastside Catholic with a district berth already in hand.
Chief Sealth visits Ingraham at the same time in a loser out district qualifying tournament game.
Ballard enters the district qualifier with a 7 p.m. Tuesday home game against Lakeside.
Federal Way 84, Mt. Rainier 51
Federal Way got the best of the Rams Thursday.
Kentridge 70, Kennedy 36
Kennedy Catholic's season ended with Thursday's defeat.
SCS 64, Charles Wright 58
Seattle Christian won a close Nisqually League clash Friday.
Decatur 73, Highline 50
The Pirates were defeated by Decatur in a Friday non-league clash.
Tahoma 58, Mt. Rainier 42
Tahoma topped the Rams in Saturday's regular season finale.
Rainier Beach 81, West Seattle 58
West Seattle dropped Saturday's regular season closer.
Kingco
Evergreen plays a 4:45 p.m. loser out contest against Lindbergh at Renton Tuesday.
Foster battles Sammamish on the same floor at 8:15 p.m.
The loser takes third and the winner advances to Thursday's championship.
Highline plays for fourth place at 4:45 p.m. Thursday at Renton against Evergreen or Lindbergh.
Girls basketball
Mt. Rainier 67, Federal Way 63
Mount Rainier edged the Eagles Thursday.
Kentridge 49, Kennedy 36
Kennedy Catholic fell to the Chargers on Thursday.
Foster 42, Kennedy 41
Foster narrowly won Friday's non-league game.
SCS 40, Cascade Christian 16
Seattle Christian won it's first of two games Friday afternoon
SCS 33, Charles Wright 24
The Warriors also won Friday evening.
TJ 50, Highline 22
Thomas Jefferson sank the Pirates in a Friday non-league battle.
Federal Way 44, Kennedy 41
The Lancers' season ended with Saturday's close loss.
Tahoma 75, Mt. Rainier 36
The Bears pounced on the Rams Saturday.
Metro League
West Seattle hosts Holy Names at 7 p.m. Monday as the Metro championship tournament begins.
The district qualifier opens Tuesday locally.
Ballard hosts Cleveland or Ingraham at 5:30 p.m. and Chief Sealth goes to Lincoln at 7 p.m.
Kingco
Tyee and Highline play a loser out playoff at 3 p.m. Tuesday at Renton.
Foster visits Renton at 6:30 p.m. Tuesday.  The winner plays in Thursday's championship and the loser finishes third.