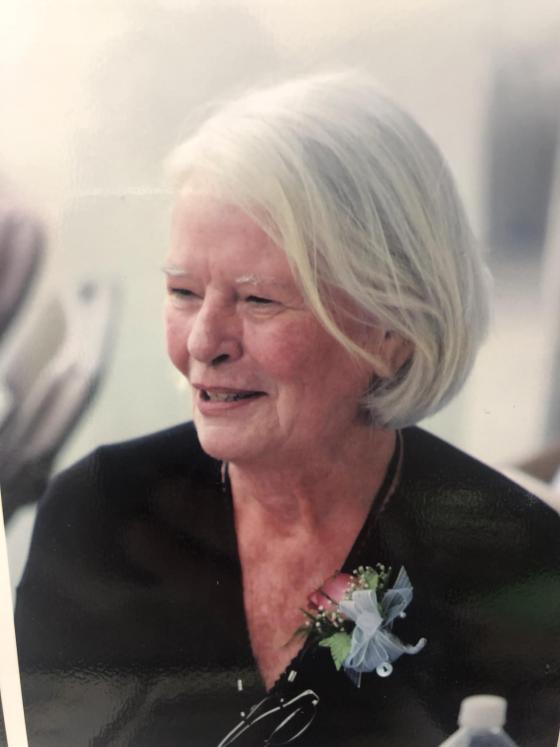 Vanetta Rae Warren (House) passed away surrounded by family at her home on Alki Beach, WA the evening of October 24, 2022.
Vanetta was born in Bozeman, Montana 3/24/1934 to parents, Edgar (Ed) J. House and Lucile M. House (Johnson). Her parents, older brother Wayne House and younger brother Bruce (Pinky) House, preceded her in death. She is survived by her son, Michael; her grandchildren: Ben, Brian, Michael, Bart, Sarah, Barbara, Erika, Paula, and Patrick; great-grandchildren: Coralie, Oakley, Freya, Tucker, and Alessa.
Vanetta left Bozeman with her family at age four and moved to Vashon Island, WA. She grew up on the Island and graduated from Vashon High School. In 1952 she married fellow Vashon native, Mitchell (Mike) Plancich. They had one child Michael (Little Mike). Sadly, their marriage did not last, and Vanetta moved to Seattle to secure employment. She worked at a variety of secretarial jobs and studied at night school to become a dental hygienist, a career she followed for the next decade. In 1964 she met an old high school boyfriend, Richard (Dick) Warren, who was recently divorced and had moved from Idaho back to Seattle. They married in 1965 then moved to central Alaska where they both worked at a Ballistic Missile Early Warning System (BMEWS) base in Clear, Alaska. Vanetta worked as the executive secretary for the base director and Dick as an engineer. Vanetta was a good sport and frequently collected both husband and son from their many outdoor adventures in a weatherized four-wheel drive pickup truck.
After three years of careful saving, they moved back to Seattle and bought a small beach cabin on Alki Beach in West Seattle. With Michael's help they remodeled the beach cabin, building a large back deck with a privacy fence. Vanetta hosted many happy parties with out-of-town guests sleeping outside on the deck on the waterbed from May through September.  Vanetta continued working and became bookkeeper then later vice president of Air Club International. She followed that career with one as a real estate agent specializing in area condominiums.
Although sad to see the little cabin go, they replaced it with a beautiful new home on the beach, designed by Dick but with features she specifically requested. Vanetta lived in that same location for nearly 54-years, cooking (especially French and Mediterranean cooking with Dick), and entertaining family and their many, many friends. She loved dancing and dining out, the Arcadians' Dance Club, the West Seattle Book Club (she always enjoyed a good mystery) and playing Bridge with friends. Vanetta and Dick loved to travel and visit friends. Besides spending most Thanksgivings with friends in Hawaii, they traveled to French Polynesia, sailed to Fiji, made multiple trips to the East Coast and Europe (Vanetta especially enjoyed Denmark, France, Italy, and Greece). But, they always returned to their home where she co-hosted an annual family gathering, 'Camp Alki.' She especially enjoyed having her home filled with the laughter of her grandchildren, great-grandchildren and their dogs, beach fires, salmon bakes, children roasting hot dogs or marshmallows, and just playing on the beach. Vanetta will be sadly missed by everyone who knew her and especially by her entire family. A Celebration of Life for both Vanetta and her husband, Dick, who sadly passed away just 5 days later, will be held at Salty's on Alki on May 12, 2023. Please click on this link to RSVP to the Celebration of Life: http://bit.ly/3A8KklI