Glen's View: About those concert ticket prices
Glen's View: About those concert ticket prices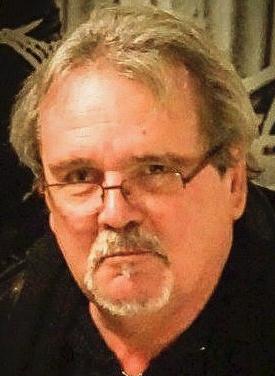 Sat, 05/13/2023
By Glen Boyd

So, in case you haven't noticed, the pandemic is apparently over (or so they say, anyway).
The masks have come off. People are out and about again like never before. Businesses are open (though sadly, not always thriving - but that's probably fodder for another article, by someone far better qualified to write about post-Covid economics than I am). Traffic sucks even worse than it used to.
Oh, and concerts. Did I mention that people are going to them again?
For proof, look at this year's slate of shows right here in the Seattle area coming this summer and beyond. From Climate Pledge and Lumen Field; to The Gorge and White River, everyone - and I do mean everyone - has apparently decided to go out on big bucks tours this year.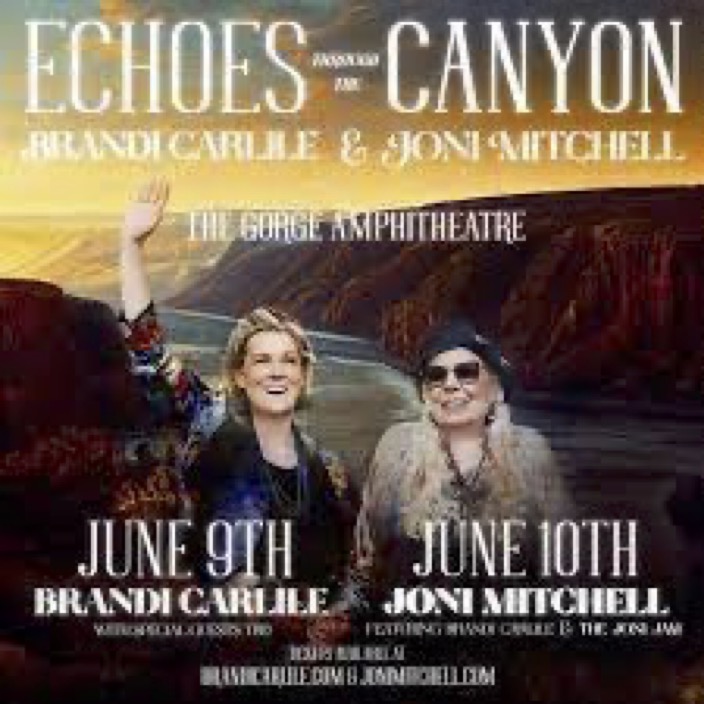 You've got your classic-rock double-bills like Aerosmith/Black Crowes and Rod Stewart/Cheap Trick (both shows are playing Climate Pledge); as well as old-school R&B night with Earth Wind & Fire and Lionel Richie (ditto on the venue).
For grunge and alt-rock nostalgists, there's Offspring and Smashing Pumpkins (both at White River Amphitheater). Metalheads can get their devil-horns on with the likes of Ghost and an Alice Cooper/Rob Zombie double-bill (both also playing White River). Out at The Gorge, you'll find plenty of country shows like Eric Church and Jason Aldean; and of course you have the usual Labor Day weekend blowout with Dave Matthews Band.
Oh, and there's also someone called Taylor Swift...
But speaking of big-bucks tours (and in case you haven't heard), none of this is coming cheap. Not by a long shot.
According to a recent article published by the Wenatchee World, a sampling of price ranges for shows at the Gorge this summer includes everything from Bret Kreischer's Fully Loaded Comedy Festival (Who?) with a price range from $82 to $961; to Brandi Carlile and Joni Mitchell ($56 - $5,376 tickets). Okay, it is Joni (oh, and Brandi too!) -- and yes, two-day passes are also available. Even so, the spirit of Woodstock (also a Joni Mitchell song, by the way) has never seemed further away.
$5000? For a concert?
I mean, c'mon already! I love The Lumineers as much as anyone (well, to a point anyway). But $3000 for bearded sweater-rock better suited to a coffee-house than some outdoor shed seating 20000 fans? And since when is two days of throbbing, brain-numbing EDM at Beyond Wonderland worth prices ranging from $385-$1,847?
This isn't exactly Taylor Swift or Bruce Springsteen we're talking about here. Something has clearly gone seriously out of whack.
Springsteen in particular should be ashamed of himself though. Because like it or not, the Boss has played a key, if unlikely role in getting us to -- well, to whatever one chooses to call this apparent new normal of ticket pricing wrongness.
And I say this as a longtime fan. One who bought into all of Springsteen 's working-class Joe schtick hook, line and sinker. I've seen Springsteen numerous times dating back to 1975 (when a friend bribed me - kicking and screaming the entire way I might add - with a free ticket to check out what I thought at the time was just the latest guy being labeled the "new Dylan").
That ticket, by the way, cost my friend all of five bucks.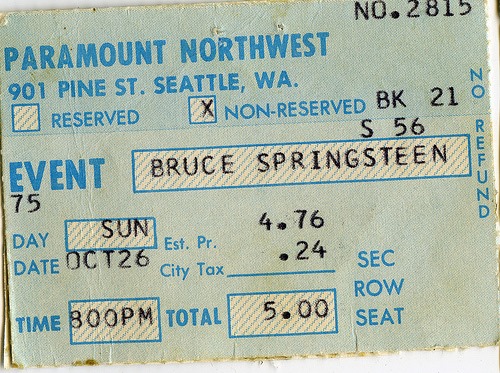 Bruce became a true megastar about ten years later with Born In The USA in 1984. He sold out two nights at the Tacoma Dome for what was then considered the outrageous price of $16. a pop that same year. But 40 years and countless Springsteen shows later (I lost count after around 35 of them), I still keep buying the tickets.
Including the $300 that I recently shelled out for nosebleeds to see Bruce in Portland a few months ago. Like most of his classic rock peers, Springsteen is starting to show some signs of age these days. But damned if Springsteen and the rest of his still ridiculously tight E Street Band didn't still rock the Moda Center to its rafters. They sounded great.
I'll give Springsteen credit for at least owning up to his signing off on Ticketmaster's price-gouging schemes -- which go under a variety of gratuitous, condescending names and slogans like "Fan Verified" (if not exactly "fan-friendly") and "Premium Seating" (which is most often anything but).
I also get that Bruce's guys work their asses off more than most, and that they aren't getting any younger. If this is going to be the last hurrah for the E Street Band (which by all indications, it could well be), than by all means, guys like Nils and Steve and Max - even the backup singers and horn section along for the ride this go-round - need to get paid.
No one is more deserving, after decades of being arguably the best live band in the world, than the ESB are. No one.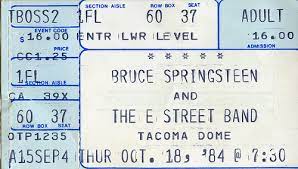 I also understand how the current economics of the music business -- where making actual records is no longer necessarily a viable revenue stream (although let's be honest, a new Bruce record is even today pretty much a guaranteed million-seller) - make concert tours an even bigger piece of the pie than they have been historically. What once might be considered just part of the process of marketing and promoting your new album, has now become a necessity for most of these artists. Some musicians today will even make more money selling T-shirts at the merch booth, than by making records.
Even so, Springsteen has built his entire career writing and singing songs about the struggles of working class Joes trying to make ends meet. Whether he is singing about the guy in "The River" trying to support his newly pregnant wife, but still can't find "no work on account of the economy"; or his more recent and direct call to "send the robber barons straight to hell" ("Death To My Hometown") -- Springsteen remains a masterful storyteller. The messages in those songs and stories just seem to ring a little less true now.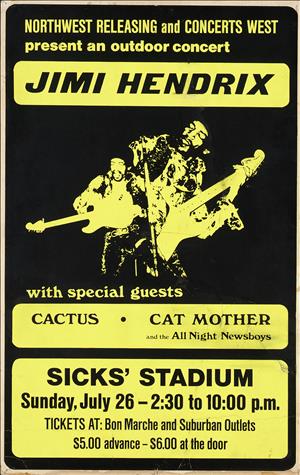 By my own estimation, I've attended thousands of concerts over the years as both a fan and as someone who writes about music. I've seen shows from both the front row and high in the rafters. I've sat backstage, and in a few select cases I've even watched some bands sitting just off to the side of being onstage.
The first time I saw The Rolling Stones in 1972 (with Stevie Wonder opening for them, no less), I paid $6. An all-day festival headlined by Jimi Hendrix (two months before he died) at the old Sicks Stadium on Rainier Avenue cost me $5. Led Zeppelin in 1972 (the same year "Stairway To Heaven" was released) was another $5 ticket. Five years later that price doubled to $10 when Zep returned to Seattle to play the old Kingdome as the biggest band in the world.
Obviously, much has changed since then, not the least of which being the passing of time and the astronomically rising costs of everything from renting an apartment (especially in Seattle) to filling your gas tank. But as both a teenager and a young adult making $6 an hour working at the neighborhood record store, concerts were always at least affordable enough to be within reach. You could even see some then up and coming acts -- people like Elvis Costello and Sammy Hagar -- for a dollar as part of KISW's "Rising Star" concert series at the Paramount.
So how is that 14 year old Taylor Swift fan supposed to afford to see their hero perform live in person, the same way I was able to see so many of mine when I was growing up?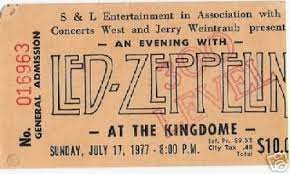 Well, I suppose you could take advantage of Live Nation's "Concert Week" promotion, where for this week only, tickets for select shows can be purchased for just $25 (Sorry Swifties, no Taylor tix here).
Imagine the generosity!
This, coming from the same evil empire who (along with their partners in crime at Ticketmaster) are responsible for such innovative ticketing practices as "dynamic pricing." With this most recent pricing wrinkle (reportedly adapted from similar practices used by airlines), the cost of a ticket becomes fluid, rather than set at a fixed rate, enabling prices to be changed -- sometimes by the minute -- according to what the bots interpret as market demand. It is basically what created the $5000 sticker shock experienced by some fans when they logged on to buy their Springsteen and Taylor Swift tickets some months ago.
Some artists have stepped forward to fight these draconian tactics. But in the greater scheme of things, even the $10 in fees that The Cure was able to get refunded back to their fans represents a mere drop in the proverbial bucket. I'll give Robert Smith and company props for trying though. Hopefully, members of Congress will have a greater impact once -- and if -- they are finally able to enact meaningful legislation regulating the monolithic Ticket-monster.
If the daughters of US senators crying over being priced out of a Taylor Swift show can't unite the parties, nothing can.
Still, one must wonder whatever became of the working class, rock and roll spirit dating back to John Lennon ("Working Class Hero"); The Rolling Stones ("Street Fighting Man"); and even further back to folksingers like Pete Seeger and Woody Guthrie.
What can a poor boy do, indeed.
Glen Boyd is a longtime music journalist whose work has appeared in SPIN, The Source, The Rocket, Tower Records Pulse and others. He is also a former music editor for Blogcritics Magazine, where he wrote a regular column, also called The Rockologist. Glen's first book Neil Young FAQ was published in May 2012 by Backbeat Books, a division of the Hal Leonard publishing house.

You can find him on Twitter at 

@neilyoungfaq and on his personal blog.