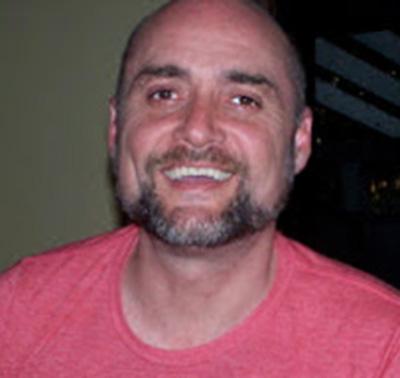 Jon-Paul ("Jon") ("JP") Sletten passed away peacefully and unexpectedly in the early morning hours of April 27, 2023. He was 53 years old at the time of his death - gone from this world too soon for all who knew and loved him.
Jon-Paul was preceded in death by his brother, James Galen (Daisy) Sletten of Bozeman, MT, his grandparents Marvin and Margaret Sletten, Thomas and Dolores Barclay, and Orlano and Phyllis Palm, all of Anaconda, MT, his uncles Marvin "Red" Sletten of Seattle, WA, and John "Jack" (Eileen) Sletten, of Anaconda, MT, and his aunt, Linda Sue Miller-Page, of Tacoma, WA.
Jon-Paul is survived by his mother, Cheryl Anne (Mike) Dunn of Anaconda, MT, his father, Charles Edward Sletten of Laurel, MT, his stepfather Tony Wayne Palm of Anaconda, MT, his sisters Jessica Sletten (Joe) Daniels, of Longwood, FL, Charlsie Jane Sletten of Billings, MT, and Korri Jane Palm Toll of Scotch Plains, NJ, and his brother Toby James (Stacy) Palm of Roseburg, OR, and numerous aunts, uncles, nieces, nephews, and cousins from the Sletten, Barclay, Palm, and Miller families.
Born on February 26, 1970, to Charles and Cheryl Sletten, Jon-Paul attended school in his hometown of Anaconda, Montana, graduating from Anaconda High School in 1988. He was a brilliant student and an avid reader who had a passion for world history. He was also a boy filled with a sense of wonder who loved to create imaginary worlds that transported the minds of his siblings, cousins, and friends. Later in life, his knowledge and creativity would help him bring acceptance and peace to others; many felt truly seen by Jon-Paul, even when others were unable to fully acknowledge them.
Jon-Paul was a hard worker who started his first job at 14 years old, bussing tables at Barclay II, a local Anaconda supper club. He went on to become a career server, working at multiple restaurants in the greater Seattle area and eventually settling at his final place of employment: Endolyne Joe's. Jon-Paul was well-known in the Seattle service family for his engaging personality. He went to extremes to bring smiles to the faces of his customers and co-workers, relying on his signature sense of humor, and readily deploying a string of bad jokes if all else failed.
Jon-Paul's primary passion in life was his love of people. He had a bright smile and an easy, cackling laugh, and he was always quick to share both with others. He loved his family and friends deeply. He could be both silly and serious, but he was always loving. And whenever Jon-Paul was nearby, the people who loved him crowded around to feel his light shining on them, while he joked in his quick-witted way and told animated stories.
A Celebration of Jon-Paul's Life will be held at Endolyne Joe's at 9261 45th Avenue SW, Seattle, FL 98136 on May 30, 2023, from 7:00 to 9:00 pm. (https://endolynejoes.com/)  A Memorial Service will be held at Hope Lutheran Church, 1506 West Pennsylvania Avenue, Anaconda, MT  59711 on June 4, 2023, at 1:00 pm.
We hope you can join us at one of these events to share your favorite story or memory or simply to celebrate the life of this wonderful man whose accepting nature brought peace to so many. If not, don't worry - Jon-Paul would understand and would simply ask that you do something kind for another person to honor his time on this earth.
Please send family condolences or final personal comments to Hope Lutheran Church at hopeluchurch@aol.com or at https://www.legacy.com/us/obituaries/legacyremembers/jon-paul-jon-jp-sletten-obituary?id=52057806.  In lieu of flowers, the family asks that you please send donations to Seattle Children's Hospital at give.seattlechildrens.org, an organization that Jon-Paul visited often to support one of his favorite people, his cousin Kaylor "Bean" Feeley, who received life-saving medical care there.
Special thanks to the staff at Endolyne Joe's in Seattle, WA, Emerald Cremation and Burial in Seattle, WA, and Hope Lutheran Church in Anaconda, MT.