Sports Watch 6-1-23
Sports Watch 6-1-23
Sporting events worth keeping an eye on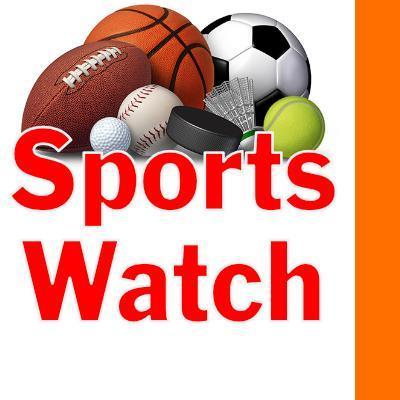 Thu, 06/01/2023
By Tim Clinton
SPORTS EDITOR
Baseball
Summer collegiate
The Dub Sea Fish Sticks of White Center are set to open another season of action, hosting the new Gumbaroos team at 6:35 p.m. Saturday.
But don't expect to see it unless you already have a ticket.
That's because Mel Olson Stadium inside Steve Cox Memorial Park has been sold out for the first time in the history of a franchise that dates back to 2015.
"It's been a long time goal and we finally got it," said Fish Sticks general manager Justin Moser, whose team used to be known as the Highline Bears before being renamed last year.
That means the first home game with tickets available is the one scheduled for 7:05 p.m. Friday, June 9.
Pros
Mariners
Seattle goes to Texas for games against the Rangers at 5:05 p.m. Friday, 1:05 p.m. Saturday and 11:35 a.m. Sunday.
The Mariners then fly to San Diego to play the Padres at 6:40 p.m. Tuesday and 1:10 p.m. Wednesday.
All of the action can be seen on ROOT Sports Northwest.
Sounders
Seattle host the Portland Timbers for a 1:30 p.m. Saturday game at Lumen Field on Channel 13 and Apple TV+.
Storm
Seattle visits Los Angeles for a 7 p.m. Saturday game before entertaining the same team at 7 p.m. Tuesday at the Climate Pledge Arena.
Both games will be televised on Fox 13+.
OL Reign
The women's soccer team hosts the Portland Thorns for 5 p.m. Saturday action at Lumen Field that can be seen on CBS Sports.
Seawolves
Seattle hosts Utah for a 7:30 p.m. Sunday rugby match at Starfire Stadium in Tukwila on ROOT.
Rainiers
Tacoma hosts the Sacramento Rivercats at 7:05 p.m. Thursday and Friday at Cheney Stadium.
The Rivercats stay for ensuing games at 6:05 p.m. Saturday and 1:35 p.m. Sunday.
Emerald Downs
The Auburn oval is open for horse racing action at 2 p.m. Saturday and Sunday.
Colleges
Husky baseball
Washington will be in Stillwater, Okla. to play Dallas Baptist in a 10 a.m. Friday NCAA regional game to be carried on ESPN+.
Husky fastpitch softball
The Washington women are also in Oklahoma playing Utah in a 6:30 p.m. Thursday College World Series game on ESPN.