HERBOLD: Share your dog park opinions
HERBOLD: Share your dog park opinions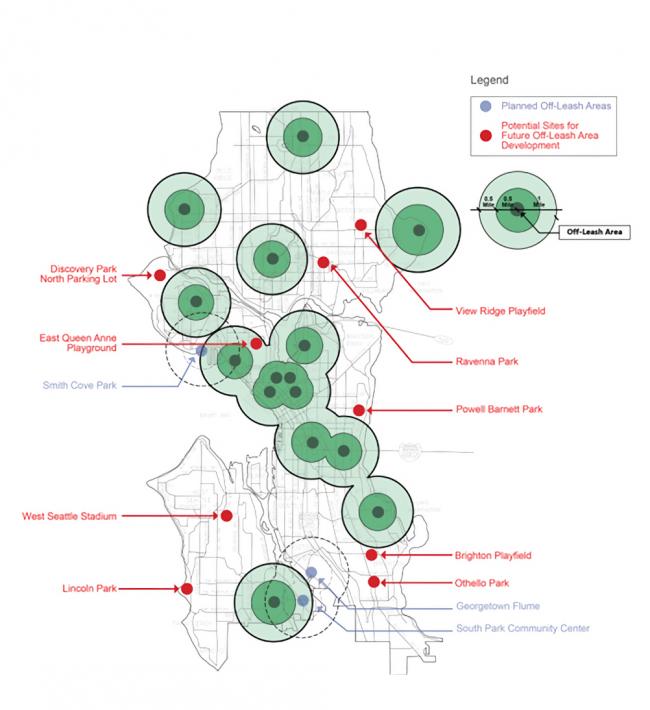 Fri, 06/30/2023
Information from District 1 City Councilmember Lisa Herbold
Seattle Parks & Recreation (SPR) needs your input as they design and build new dog Off Leash Areas (OLAs), including two in District 1! Learn more hereand take the survey here.
I championed funding in the 2023-29 Park District financial plan to design and build a West Seattle OLA – and thanks to consistent and effective advocacy from West Seattle Dog Park Coalition, my Council colleagues approved those funds! A new OLA at South Park Community Center is already in the works.
The map below illustrates existing OLAs (green dots). The blue dots indicate three new sites already in the planning phase, funded by the previous cycle of the Metropolitan Park District (MPD) - including South Park Community Center. The current MPD cycle (2023-2029) provides funding for the construction of two new OLAs – one in West Seattle - and the design of a third.
Take the survey here and tell SPR where you think the next OLAs should go.