West Seattle takes Majors title
West Seattle takes Majors title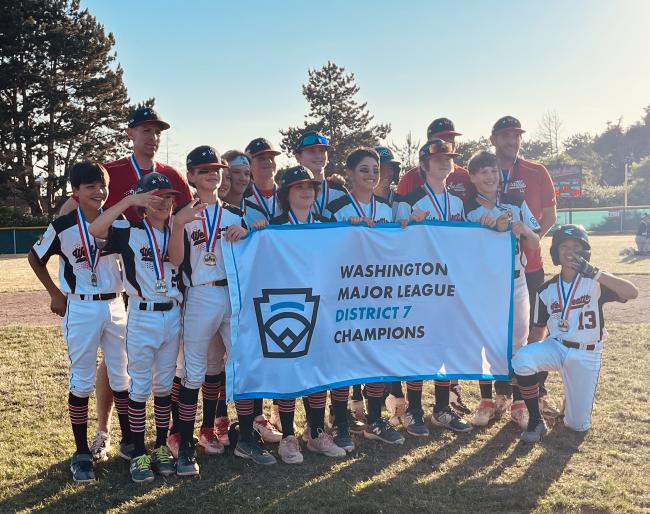 Fri, 06/30/2023
By Tim Clinton
SPORTS EDITOR
West Seattle reigns as the District 7 Major Little League All-Star baseball champions after decisively sweeping its way to four straight tournament wins.
The Westsiders played the tournament for ages 10-12 on their home field at the Bar-S complex above Alki Point.
West Seattle opened with a 12-2 victory over South Highline National of Normandy Park this past Friday and followed up with a 17-2 rout of the Rainier District team Saturday.
That put the Westsiders into Monday's winner's bracket final, which they won by a 10-0 score over the Pacwest entry from Burien and SeaTac.
West Seattle found itself facing Pacwest again Wednesday for the championship and won by a 14-3 margin this time.
West Seattle opens state tournament action Saturday, July 15 in Poulsbo needing to take the title to advance to regionals in San Bernardino, Calif.
The regional champion goes on to the Little League World Series in Williamsport, Penn.
Pacwest posted a 2-2 district tournament record.
The team opened with a 9-3 win over Seattle Central after getting a first round bye.
Pacwest fell to West Seattle in the winner's final but rebounded to take the loser's bracket final by a 5-4 score over Renton to earn its way to championship play.
Pacwest needed to beat West Seattle twice to take the district title and go to state but fell in the first game.