Iconic owner of Northwest Art and Frame, Dan Reiner celebrated on his 80th
Iconic owner of Northwest Art and Frame, Dan Reiner celebrated on his 80th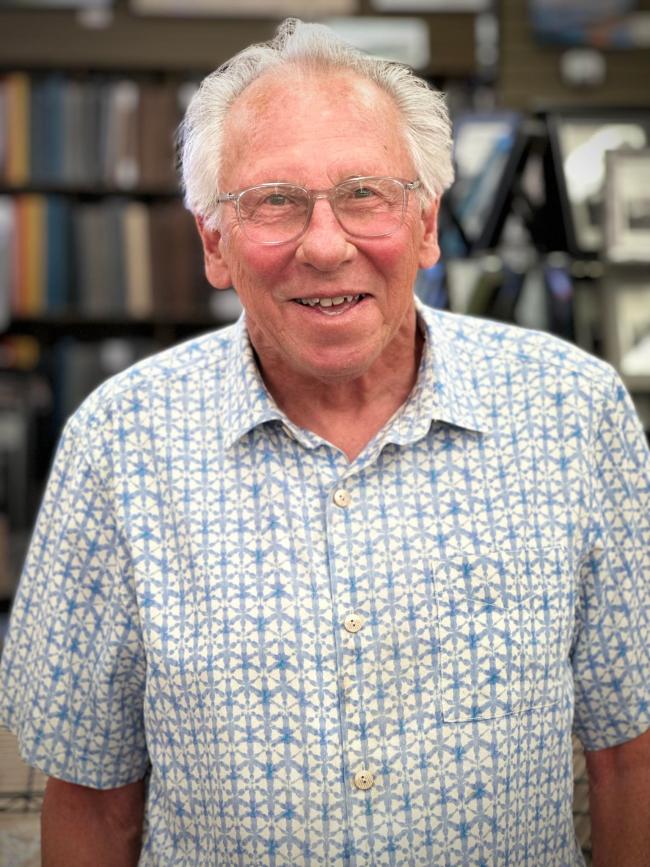 Wed, 08/02/2023
Apparently, 80 is the new 50.
Looking fit and happy Dan Reiner, owner of Northwest Art & Frame in the West Seattle Junction was celebrated by his staff on Aug. 2 as he recently turned 80.
He started out 55 years ago at Hi-Yu Arts which was located about a block north of the current location. He was a framer but the business was struggling. "The owner came to me one day," Dan explained, "and said, 'Why don't you buy the business?' so I asked, 'How much', and she said, "$4000."
"I thought to myself, where am I gonna get $4000?, but she said, 'You can make payments' and that's how I came to own it."
Combining a gift for merchandising and a willingness to take risks paid off. He renamed the store Northwest Art and Frame and over time added gifts, and the well known greeting card section which started out almost by accident. "A sales guy was pestering me to add some greeting cards but I told him no a few times. Finally I gave in and people liked them and it just grew into what it is today." The store offers more and more kinds of greeting cards than even some big box retailers.
Dan has also engendered remarkable loyalty with his staff, some with him for decades, certainly by treating and paying them well but there's more. He often takes on tasks that he could easily ask others to do. Plus he's easy going and likes to laugh, often being part of events the staff sets up. 
On Aug. 2 he was surprised by the staff with a set of message many of them on pages hand decorated by Sarah Carlson, full of memories of their time at the store, in honor of his birthday. More than 40 people left heartfelt messages of memories and gratitude for Dan. They gave him an apple pie (he prefers pie to cake) from Whidbey Pies because he and wife Jeri love to go to Whidbey Island.
Dan comes into the store two or three days a week and he enjoys hiking and his new (classic) 57 T-Bird.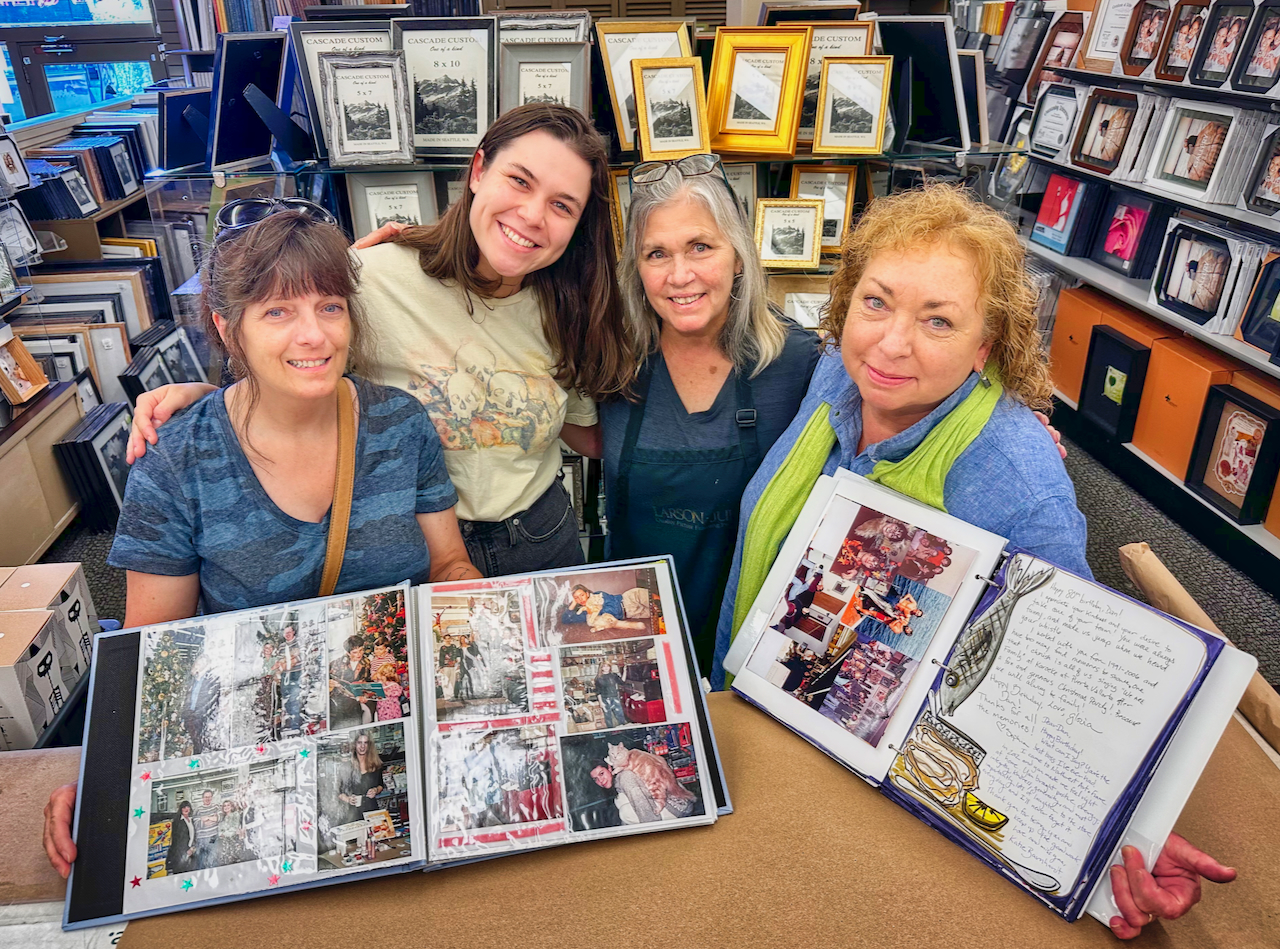 Here are just some of those notes:
"It was the fall of 1973 at Hi-Yu Arts that I met Dan. From the top of Mt. Rainier to the bottom of the Ape caves, skiing at Stevens Pass, fishing at Sekiu and Port Alberni we have had numerous adventures and lots of fun.

He is a kind and generous man and has helped me and many others through the years. I am very lucky to have him as one of my my oldest and best friends.

Love you Dan,

Park"
Happy Birthday, Dan!!!

There aren't enough words to express my gratitude and fondness for you.

Some of my favorite memories are from working at NWAF. You made work fun and created a family of employees. I learned so much from you and have embedded the values and leadership skills from you into my every day work/personal life.

Thank you for empowering me and supporting me over the years

You are absolutely the best!

Holly Sextan (Hamar)"

"THANK YOU

FOR DRIVING ME HOME ON THE RAINY DAYS, IT WAS A KINDNESS THAT SETS YOU APART.

YOUR JOY AND SENSE OF ADVENTURE AND FUN HAS TAKEN YOU FAR, IF I HAVE HALF THE STORIES YOU DO I'LL HAVE A LIFE OVERFLOWING. KEEP PUTTING BOB ROSS CUTOUTS ) AROUND THE CORNER To SCARE THE KIDS.

THANK YOU FOR LOOKING OUT FOR SEVERAL GENERATIONS OF PEOPLE, AND WHISTLING WHEREVER YOU GO SO WE CAN HEAR YOU COMING. XOXO-SARAH"