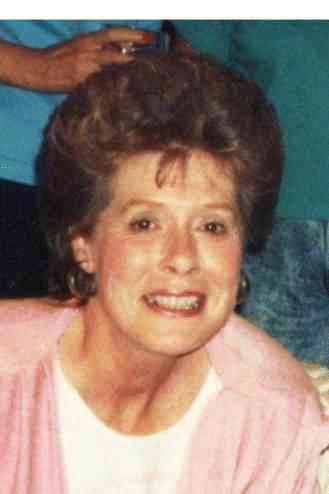 Annette C. Miller brought beauty everywhere she went. She passed away on July 11, 2023 from heart disease. Annette was a lifelong resident of West Seattle and loved her home, but in the winter, trips to tropical locales were always on the calendar.

She attended E.C. Hughes Elementary where her teachers would leave her in charge of the class while they had other obligations. She was a natural with children.

Annette attended Madison Jr. High, then West Seattle High School where she perfected her seamstress skills, sewing dresses in one night to wear the following day.

After High School she worked at Pacific Northwest Bell, first as an operator, then as an assistant, planning meetings, parties and modeling at conventions and introducing fancy new telephone technology.

Annette and Nick were married and sailed to Japan on a passenger freighter for a three month honeymoon and remained married until Nick's passing in 2009. Along came their three children who she entertained with mud slides, picnics, crafts, and other interesting endeavors. All the neighborhood children loved coming over to play.

Annette was a talented homemaker, filling the home her husband Nick designed and built with antiques, unusual artifacts, and always fresh flowers. An excellent cook who enjoyed big family get togethers, whose recipes live on through her family and friends.

Later she began working at Sharon's Westwood Florist for years until retirement. Creating large installations for the Seattle Flower and Garden Show was the highlight of her job.

Annette was a lifelong Girl Scout, first as a scout, then troop leader and later a leader at Camp Long Girl Scout Summer Camp for too many years to count.  Many of her scouts became leaders themselves in part due to her fun and patient manner. Many girls in West Seattle will remember her as 'Annie' from Cabin #3.

She leaves behind her children Bryce, Garth and Melody and spouses, 4 grandchildren and 3 great-grandchildren. We will miss her laughter, advice, and joy for life.