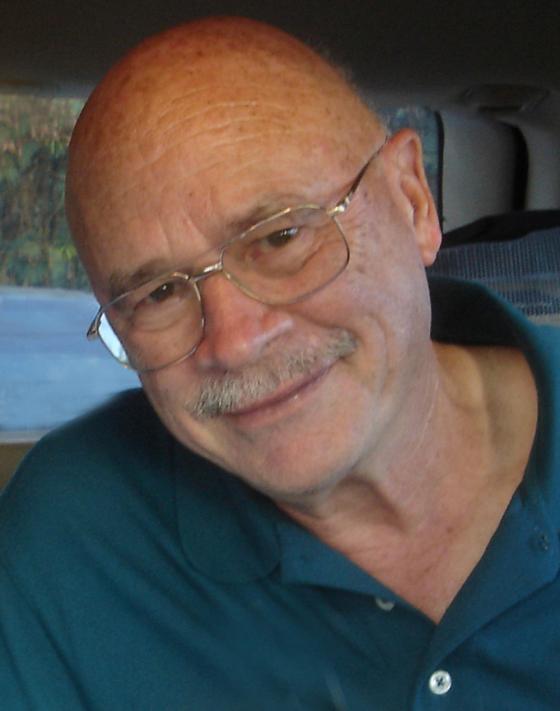 Myrol Allen "Pat" Sweeney was born on April 21, 1936. He passed away peacefully surrounded by family and caregivers in Kent on August 15, 2023.
In 1940, Pat and his family migrated to the West Coast from Wisconsin "one state at a time" and eventually settled in Kirkland, WA in 1948. After serving in the US Army from 1954-56, Pat began a partnership to start a newspaper and printshop in Duvall, WA. It was a decision that led Pat to embark on a successful 50-year career in the newspaper and printing industries.
In 1960, Pat went to work as a printer for the White Center News, owned by Robinson Newspapers, where he stayed for 12 years. Pat delighted working in the backroom with the team crafting newspaper pages the old-fashioned way using hot lead, handset type packed into wooden chases. Part of that process involved rolling ink over the chase to print pink-paper proofs which were immediately retrieved by an editorial assistant with a sharp eye and a sharp pencil. That assistant, Jeanne, would in time become the light of Pat's life and an inseparable soulmate for 60 years. 
It was truly a match made in heaven that changed Jeanne's life and the lives of Jeanne's many young children. All are grateful for the many sacrifices Pat made and how he gently guided his very large instant family toward a happier path.
After Pat and Jeanne married in Seattle in 1964, Pat set up a small artisan print shop in the basement of the family's home in West Seattle. The children learned first-hand what it meant to have a dream, dedication, pride in workmanship, and to never give up. One exception was his little convertible. After a couple of years of valiant attempts to transport three teenage girls to school in his baby-blue MG, Pat finally conceded and traded his MG in for a practical "family" car. But that was Pat. He always put other people and their needs first. He stood by, keys in hand, ready to take an excited teen to a friend's house or party usually located someplace on "the other side of the Aurora Bridge."
Pat's infectious smile, welcoming personality, generosity, and respect extended beyond his family. 
In 1971, Pat opened the doors to The Renton Printery. Over the next 40 years Pat worked with many devoted employees, including his son, Richard, and chief printer, Thep, to build The Renton Printery into a respected and successful business still in operation today. Pat sincerely enjoyed being a "hometown" printer, interacting with customers and serving his Renton community. 
Pat was witty, loved to have fun, sail, travel with Jeanne, invent things, and play golf. Pat was a stellar person and brought comfort and joy to those lucky enough to be in his company.
Pat was preceded in death by his mother Fern, and daughters Lynda and Cheri. Pat is survived by his loving wife of 60 years, Jeanne, his siblings and their spouses; Dan (Joan), Dick (Wanda), Kay (Dianne), Linda (Ron), and Myra (James); his children; Randolyn (Rick), Patricia (Bill), Lori, Nicholas (Margaret), Amy, Richard (Wendy), and dozens of grandchildren and great-grandchildren.
Myrol Allen "Pat" Sweeney will be greatly missed by many. Condolences and memories may be posted at:  https://obituaries.neptunesociety.com/obituaries/tacoma-wa/myrol-sweeney-11411470.