Karen Elizabeth Hume
Karen Elizabeth Hume
kenr
Sat, 09/30/2023 - 5:59am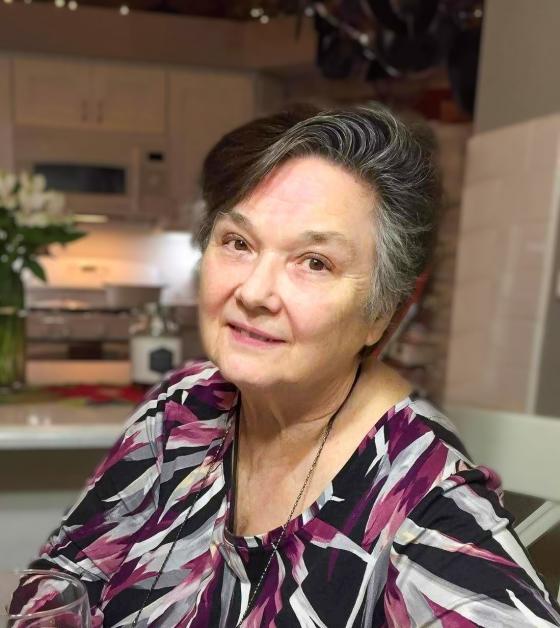 Karen Elizabeth Hume (Groh) "Gram" age 84, was called home to Heaven in the early morning of August 11, 2023, with her daughter by her side.
After her 1939 birth in Lincoln, Nebraska, Karen spent her school years between Lincoln, Bremerton (WA), Colorado Springs (CO), and Seattle (WA). 
From mountains, to sound, and everything in-between, Karen was always in awe of the natural beauty that is Washington State.  One of her earliest jobs, she recalled often with fond memories, was at Paradise Lodge on Mt. Rainier as a switchboard operator.
Later, while attending the University of Washington, Karen applied to become a stewardess with United Airlines.  After United offered her a job, she left the university, donned her uniform and wings, and took-off to pursue her dreams.  As a stewardess, she met her husband, James "Jim" Hume, and they fell in love. However, due to airline policy at that time, you could not be married if you were a stewardess.  Therefore, Karen made the decision to trade in her airline wings, marry Jim, and raise a family together - eventually settling in Normandy Park (WA).
Outside the family, Karen worked as a Tourism Specialist for Washington State Visitor Information center at SeaTac airport where she shared her gift of hospitality, love for tourism, knowledge of Washington State, and connecting with people.
She was an active volunteer with various organizations including the Snohomish County visitor information Marysville/Tulalip Visitor Center, the Marysville Strawberry Festival, and the Washington State Special Olympics through her affiliation with the United Airlines "Clipped Wings" organization.  In support of her three daughters, and her adventurous spirit, she was also a devoted Campfire USA Leader for many years.
Karen was very proud of her Volga German heritage and kept in touch with many of her relatives in Lincoln, Nebraska.  She loved time with family and friends, sharing a good cup of hot tea, Bierocks "Runza," and the company of her beloved dogs.
She is preceded in death by her husband James, brother Gary, and great-grandson Mason.  She is survived by her sister Lorene; her five children (spouse): Lynn (Ed), Christopher (Odette), Kari (Tony), Russell (Heidi), and Amy (Randy); 10 grandchildren, and 3 great-grandchildren.
A Memorial Service will be held on Saturday, October 7th, at Holy Cross Lutheran Church (Hope Church), Lake Stevens, WA. Interment Of Ashes will follow at G.A.R. (Grand Army of the Republic) Veteran's Cemetery in Snohomish, WA. In lieu of flowers, the family would be grateful for a donation, in her memory, to the Alzheimer's Association http://act.alz.org/goto/KarenHume.