Sports Watch 11-1-23
Sports Watch 11-1-23
Sporting events worth keeping an eye on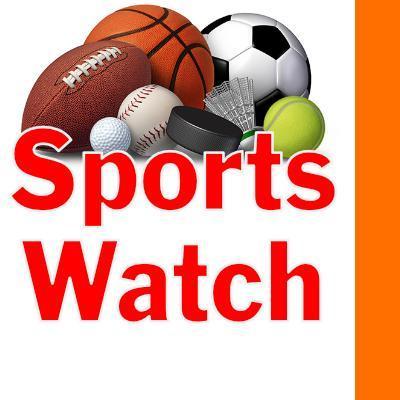 Wed, 11/01/2023
By Tim Clinton
SPORTS EDITOR
High schools
Football
Evergreen entertains Cleveland of Seattle for a 6 p.m. Thursday non-league game and Foster hosts Clover Park at 7 p.m. as Mount Rainier travels to Liberty.
Two area teams are involved in playoffs at 7 p.m. Friday.
Highline hosts Steilacoom at that time as Ballard goes on the road to Arlington.
Kennedy Catholic has a playoff scheduled for noon Saturday at Highline Memorial against North Creek of Bothell.
Pros
Seahawks
The first place Seattle Seahawks visit the Baltimore Ravens for a 10 a.m. Sunday game.
Channel 7 will televise the action live.
Sounders
Seattle carries a 1-0 lead in it's best of three playoff series against Dallas into a 6 p.m. Saturday game in Texas.
Apple TV+ will carry the match.
OL Reign
The women's soccer team faces a 6 p.m. Sunday semifinal at San Diego to be seen on CBS Sports.
Kraken
Seattle hosts Nashville for 7 p.m. Thursday hockey action at the Climate Pledge Arena and Calgary visits at the same time and place Saturday.
The Kraken goes to Arizona for a 6 p.m. Tuesday game.
All three games will be on ROOT Sports Northwest.
Thunderbirds
Seattle will be at home at the Showare Center in Kent playing the Spokane Chiefs at 7:05 p.m. Friday.
Silvertips
Everett visits Lethbridge at 6 p.m. Wednesday and Calgary at the same time Friday.
Colleges
Husky football
Washington drops in on USC for a 4:30 p.m. Saturday clash on Channel 4.
Cougar football
Washington State comes home to Pullman to play Stanford at 6 p.m. Saturday on the Pac-12 network.
Husky volleyball
Washington visits California at 7 p.m. Friday and Stanford at 2 p.m. Sunday.
Husky men
The UW entertains Bellarmine in basketball at 8:30 p.m. Monday on Pac-12AZ.
Husky women
Washington hosts Sacramento State at 5:30 p.m. Monday.
Cougar men
Idaho visits its near neighbors in Pullman for 8 p.m. Monday action on Pac-12WA.
Cougar women
Cal Poly comes to the Palouse for a 4 p.m. Monday game.
Bulldog men
Gonzaga hosts Lewis and Clark State at 6 p.m. this Friday.
Bulldog women
Gonzaga entertains Warner Pacific for 6 p.m. Thursday action before visiting Montana at 6 p.m. Monday on ESPN+.
Redhawk women
Evergreen State's Geoducks invade Seattle University for a 6 p.m. Thursday contest.