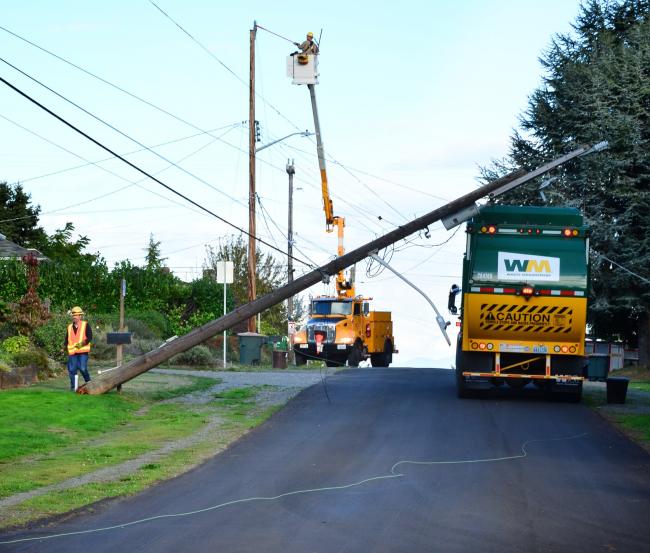 A Waste Management truck snagged a power line and took down a pole near the intersection of 40th SW and SW 104th on Tuesday afternoon.
The incident knocked out power to an area stretching down to the intersection of 35th and Roxbury where the traffic light was out. The City Light outage map is down for service but City Light people on the scene said the power outage itself was primarily in the local area.
They estimated since it would require putting in a new pole that it would be 2am before the work was completed but that power would be restored in the next two hours, or by approximately 7:30 pm.