Red Sox ground Angels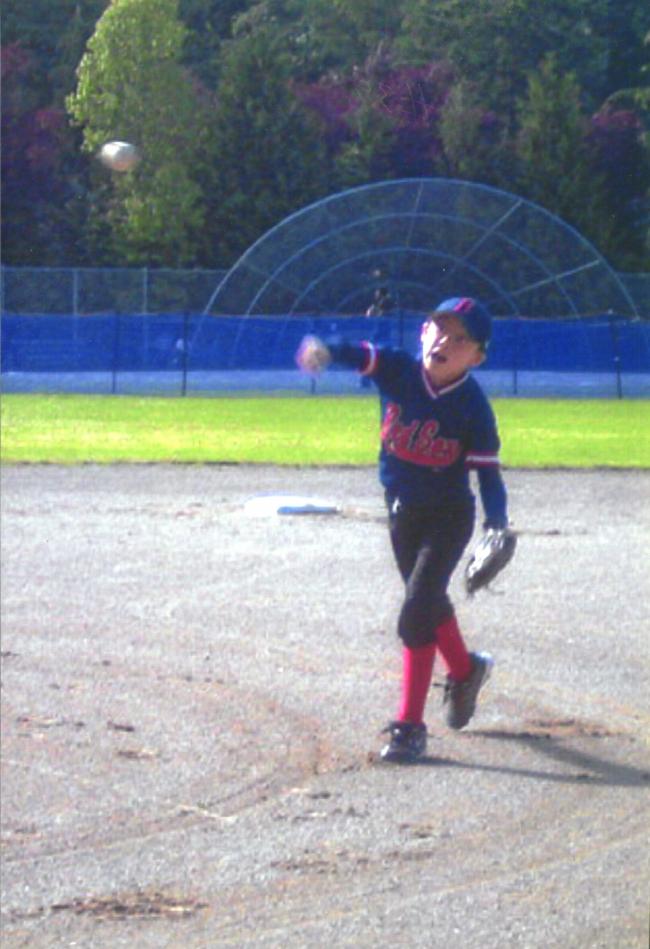 Photo by Gerardo Bolong
Thu, 06/30/2011
Basic team chemistry and execution enabled the Pac West Red Sox to bring down the South Highline American Little League Angels 14-3 for the 2011 District 7 9-10 age baseball Tournament of Champions title on Monday, June 20, at the Normandy Park City Hall Fields.
"All the guys played really well as a team," observed Red Sox manager Paul Kemp. "They do their best to be good sports."
In the beginning, the match up shaped up as an explosive back-and-forth fireworks show.
A three-run triple by Victor Lopez and Luke Sturm's RBI single keyed a five-run Pac West first inning salvo that started with a lead off double from John Kemp.
Consecutive walks to Nolan Stevenson and Keaton Banister set up Jaden Stevenson's two-run double as the score reached 5-2.
As the game progressed, Pac West added a single tally in the second inning while the Angel bats went silent.
Dylan Shaw's RBI double plus William Schnaith's single that plated two runs were part of a Red Sox five-run third inning that propelled Pac West to an 11-2 margin. Schnaith's two-run single in the fourth inning helped add an additonal three scores to the Red Sox total.
In the home half of the inning, the Angels notched a run before going out to end the game on the 10-run rule. On the last out, Darian Doss ripped a line drive that Pac West shortstop Josh Enciso dove to his left to snare, robbing Doss of a base hit.
"We thought about hitting and defense," said Enciso, who was also valuable for pitching five innings and recording 12 strikeouts in the Pac West semifinal win.
Teammate and winning pitcher John Kemp wholeheartedly agreed.
"Our hitting was really good," observed winning pitcher Kemp. "I was pitching strikes and mixed the pitches up."
Kemp pitched 3 2/3 innings before coming off the mound due to pitch count. Mark McClean then went to the hill and closed out the game by recording the final out.
"I like closing because you get a lot of attention," he admitted.
Despite having lost the final game, South Highline American's Keaton "Big Papa" Banister enjoyed the total experience.
"I was just having fun," he said. "We put it together and worked as a team."
After a long and successsful season, Angel manager Carl Stevenson recalled the journey.
"I could see the growth and keeping it up," stated Stevenson. "Being positive up to the end was probably our biggest strength of the team. They never gave up. Win or lose, the kids were champs."
American rallied in the last inning of its previous two games, qualifying for the title match up.
The District 7 Little League Baseball 9-10 age Pac West Red Sox player roster includes John Kemp, Ethan Weets, Mark McClean, Josh Enciso, Dylan Shaw, Victor Lopez, Luke Sturm, William Schnaith, Nikola Roso, Matthew Perkins and Jacob White.
Assisting manager Paul Kemp is coach Steve McClean.
District 7 administrator is Will Stedman, WillStedman@District7Staff.com.