James (Jim) A. Rick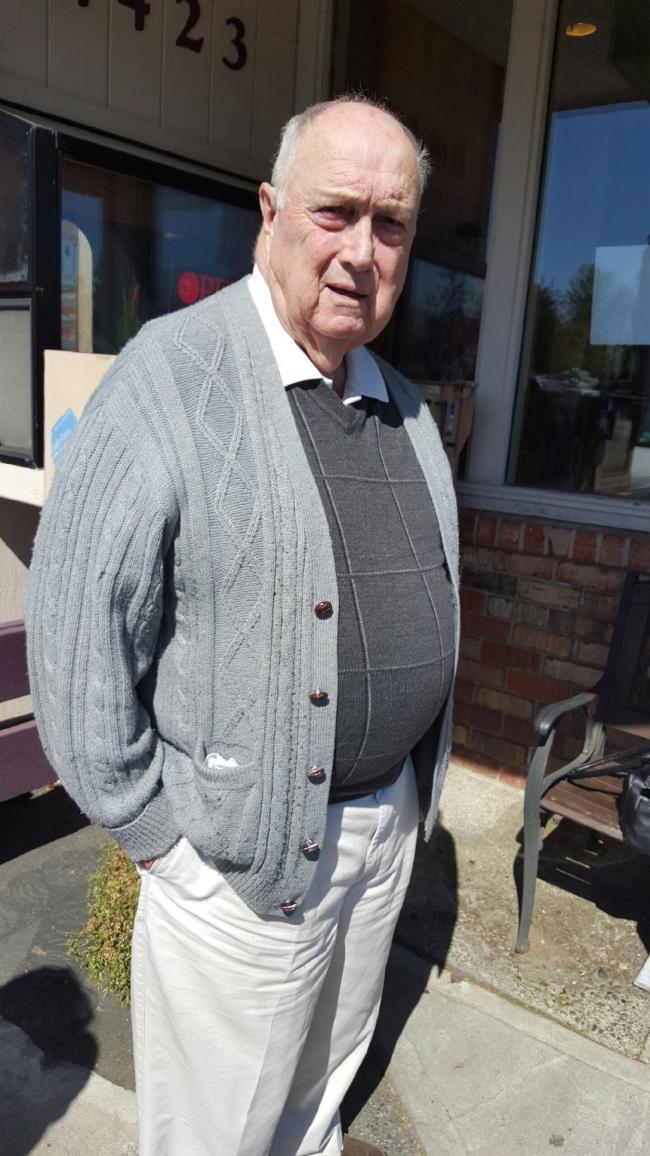 Tue, 01/31/2017
October 26, 1931-January 19, 2017
Jim was a dedicated educator in the Highline School District, having completed all 30 years of his educational career with Highline. Jim began his career as a teacher at Lakeview Elementary School in 1957. During the next six years, he taught 5th and 6th graders at Boulevard Park and Hilltop elementary schools. Once Jim began his teaching career he immediately went back to college to earn a Masters Degree in Administration and was soon hired as principal at Boulevard Park Elementary School in 1962. As a district person once said, "His abilities and personality became so obvious to our school district leaders that they finally decided to make a principal out of him." Maywood and Sunny Terrace students enjoyed his guidance during the next nine years. He then held principalships at Cedarhurst, Maywood, Parkside, Mt. View, and Southern Heights elementary schools.
Jim unselfishly contributed his time and energy to the athletic activities in the District. If you were a sports enthusiast in the Highline area Jim's voice would be familiar to you. He was known as "leatherlungs" of the Highline School District. For more than 20 years Jim could be heard high above Highline Stadium announcing high school football and track events. He was also deeply involved in officiating junior high basketball.

A man of many and varied interests and talents, Jim was a Civil Defense Instructor, Attendance Counselor (Truancy Officer), Intramural Athletic Instructor, President of Highline East Little League which he helped form, YMCA swim instructor, Boys and Girls Chairman of Highline Kiwanis Club and member of the Burien Elks. At the time of his passing Jim was in his thirteenth year as the elected Commissioner of Water District No. 125.
Jim's three sons, Robert, Bruce, and Randy, all excelled in sports and is what drew Jim into leadership roles in local sports. When his boys were young he helped form the Highline East Little League. He coached at the Little League level, moving up to coach at the Pony and Colt league levels. Jim advanced his coaching skills to the semi-professional baseball level, managing the Adair's semi-pro team into the national play-offs and placing as high as third place. Jim influenced many young men in his coaching career and coached many outstanding athletes, most notable ex-Seattle Mariner pitcher Floyd Bannister.
Jim faced a tough upbringing as a child. His father died when he was two and his mother died when he was fifteen. After his mother's death Jim moved to Seattle to live with an older sister. After enlisting in the Coast Guard and his marriage to Sandra, whom he called "my only girlfriend," Jim made the decision to pursue his career in education. Jim was accepted to Western Washington State College and received his BA in Education in 1957 immediately being hired by the Highline District, thus launching a career that impacted countless students, staff, and families. He earned his MA in School Administration from Central Washington State College in 1963.
Jim was preceded in death by his son Robert (Bob), 1952-1974. He leaves behind his immediate family including his wonderful wife Sandra; sons Bruce and Randy; daughters' in-law Laurel and Wende; grandchildren Jennifer Bosik, and Nicholas (Tessa) Rick; Danielle Sartain; Mike (Tabitha) Sartain and Neil Sartain; and nine great-grandchildren.
Services to be held February 4, 2017 at 1 p.m. at the SeaTac Community Center, 13735 24th Ave S, SeaTac, WA. The family sends its most sincere, heartfelt, thanks for the outpouring of love and support provided by all.
"The measure of life, after all, is not its duration, but its donation." Peter Marshall
Published in the Highline Times section of the Westside Weekly, February 3, 2017.