Lineup announced for 9th Annual Burien Jazz Walk Sept. 23
Lineup announced for 9th Annual Burien Jazz Walk Sept. 23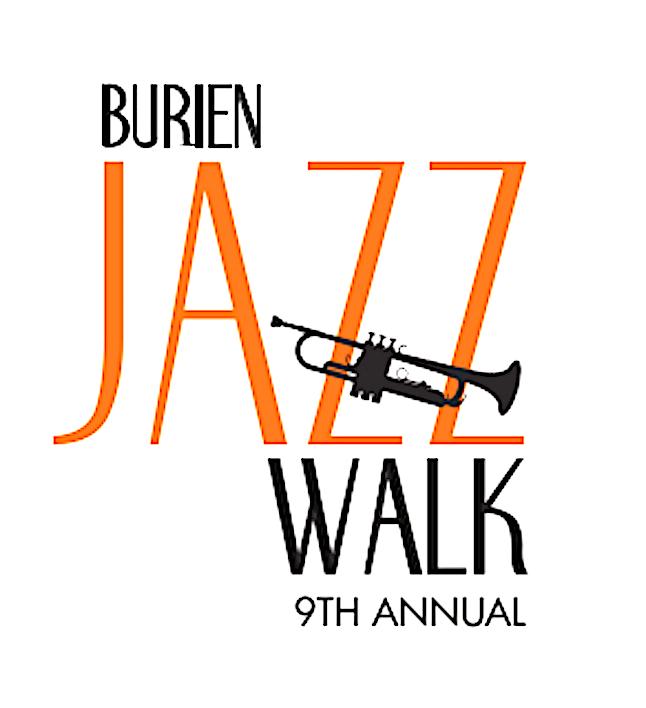 Mon, 09/04/2017
Burien Arts Association is proud to announce the lineup for the 9th Annual Burien Jazz Walk (formerly known as Highline Classic Jazz Festival) on Saturday, September 23, 2017, 3:00 to 11:00 pm.
The Festival returns to venues along SW 152nd St.  Five music stages, plus vintage jazz films at The Tin Theater, will present jazz from the early days of Dixieland to the Swing bands of the 1930's to the Cool sounds of the 1960's.  Also included - Acoustic Blues, American Roots and World Jazz. Visit the website for more info https://www.burienjazz.com/ 
A single ticket ($25 cash only) will get jazz fans into all venues. 
Young jazz fans are welcome at the festival.  All venues are kid-friendly except the Tin Theater which is accessed only through the bar.  Admission at all other venues is FREE for everyone 18 yrs or younger.
​The music venues are 909/913 Courtyard, Humble Vine, Frankie's B-Town Bistro, Classic Eats, St. Elizabeth's Church. 
Bands: 
Ambience with Leah Natale                                                                  
Bernie Jacobs Quartet                                                        
Bill Anschell and Brent Jensen                              
Birch Pireira and The Gin Joints          
Brian Butler 
Dina Blade and Swingin' in the Rain                                                                                                                       
EntreMundos Quartet                                                 
Evergreen Classic Jazz Band                                                              
Greg Ruby Group                                                                            
Folichon Cajun Trio                                                       
Holotradband
Johnaye Kendrick Group
Lance Buller and the Road Stars
Forman-Finley Band with Cherrie Adams
Miles and Karina Trio
Orville Johnson
Pearl Django
Ranger and the Re-Arrangers
Stephanie Porter Jazz Band                
The Yeti Chasers
Uptown Lowdown Jazz Band