Now open in Burien -- Bakery Nouveau makes the cake
Now open in Burien -- Bakery Nouveau makes the cake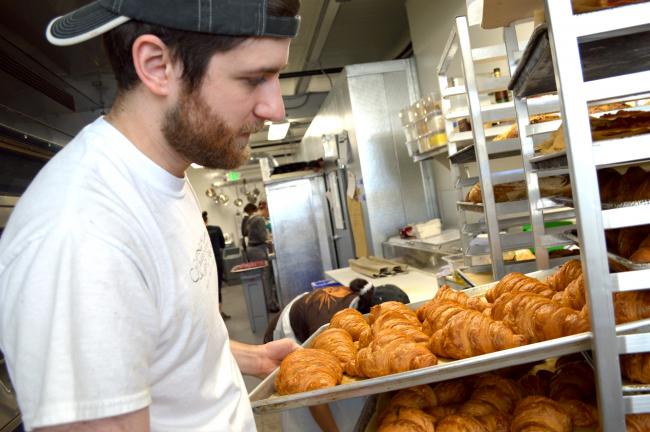 Mon, 10/09/2017
By Lindsay Peyton
Foodies, bread lovers, dessert junkies and those with an incurable sweet-tooth in Burien rejoice – Bakery Nouveau's newest location is now open.  
The café, located at 426 SW 153 St, will serve as a flagship for co-owners chef William Leaman and CEO Heather Leaman. It's the largest location of the couple's three bakeries, at 7,500 square-feet with seating for 22 inside and about 12 outdoors.  
The Burien location will include daily selections of pastries, cakes, sandwiches, quiche and bread, as well as house-made gelato. 
Guests can also sneak a peak at the shop's expanded chocolate production space through a window in the floor at the entry. 
"Simple and elegant" is the way William describes his baking style. 
The café is nostalgic, with a European vibe that matches the pastries and breads served up at the counter. It's a throwback to when bakeries were internet-free, neighbors caught up over coffee and pastries were made by hand. 
While Bakery Nouveau may be the new kid on the block in Burien, the company has been known in the city since the Leamans opened their first location in West Seattle in 2006. The second location opened in Capitol Hill in 2013. 
Burien seemed like the natural next choice for the couple. 
"It's close to West Seattle, where we live," Heather said. "We like the area. It's a great community. We like being a neighborhood bakery."
William has enjoyed setting up the building, because it had enough room for gelato and chocolate production, where as the West Seattle location was too small to dive into either. 
He added that being a block behind Burien's main drag makes it easy to access the bakery and to park nearby. 
"A lot of people were loading up on boxes to bring to the airport," he said. "Why not be a little closer? Now I think we're only six minutes away."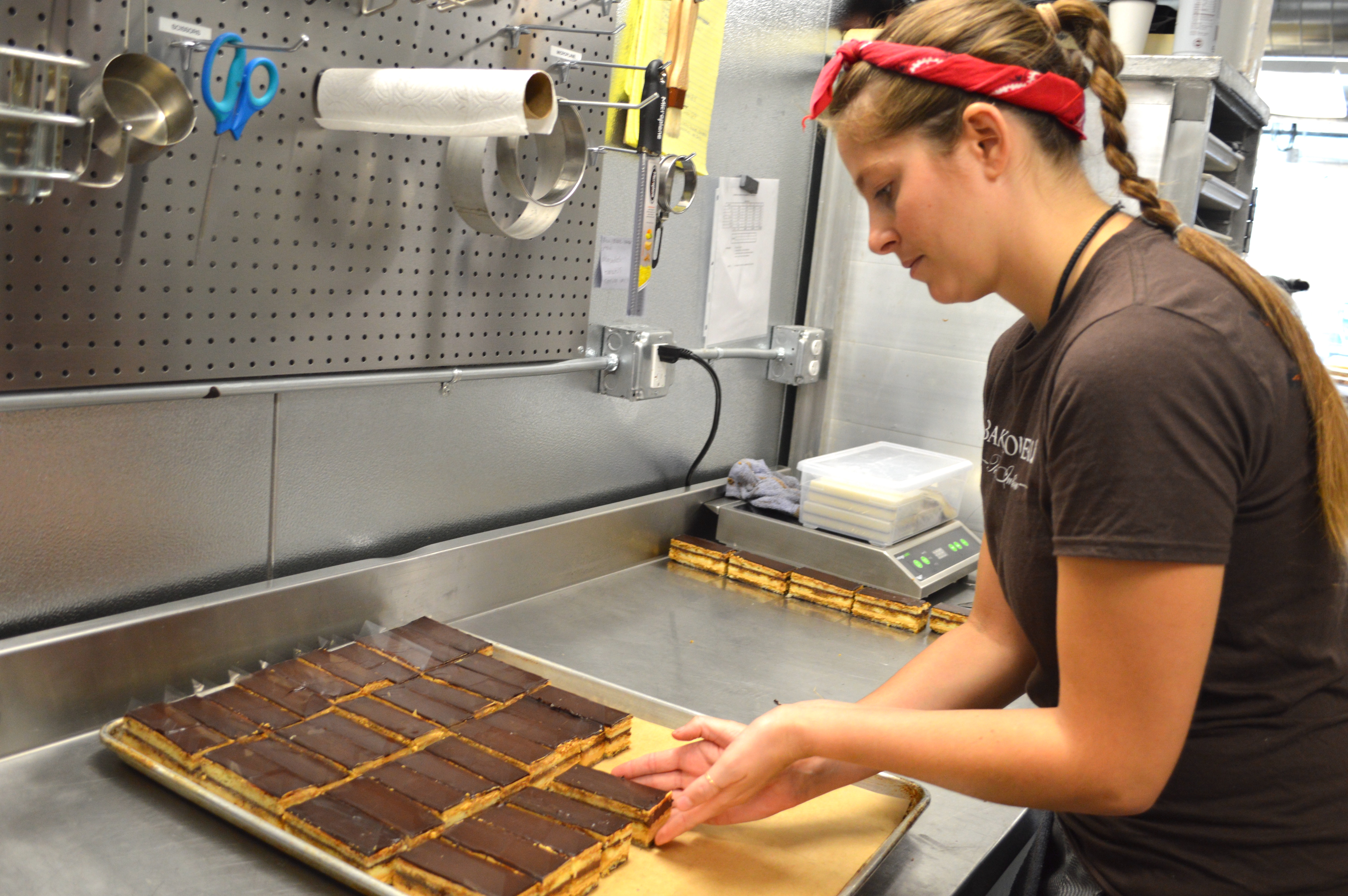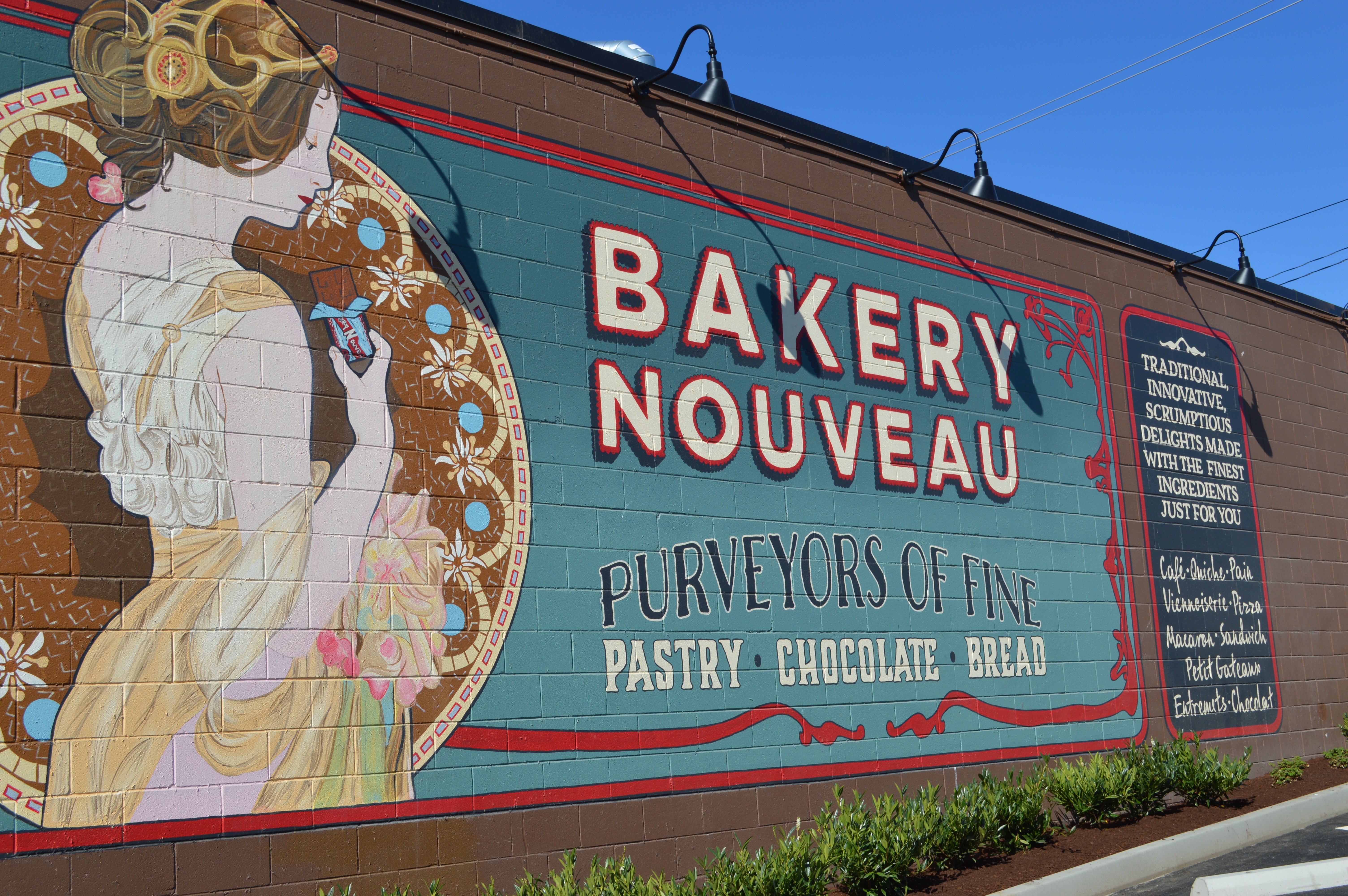 Heather designed the space. She said the building was constructed in the 1960s and formerly housed a paint store, optometrist and accounting firm. 
"There were layers and layers," she said. "We gutted the whole thing. There was nothing left. It was a big process."
Heather said the build out took about a year.
Now the couple can concentrate on creating the rotating menu instead. "We make things we like to eat," Heather said. "Everyone in our kitchen is passionate about food. It's an extension of us – our family to your family."
The couple met in 1993 in Arkansas. Heather was pursuing a career in architecture and William was pushing ahead as a baker. 
Then, they visited Seattle. 
"We were amazed at the quality of food out here, the seafood and the produce," William said. "We came out and sat on the beach and watched the boats go by. We thought this is great. But in my mind, I'm thinking there's all this coffee, but where's the bakery?"
So they built their own. 
"I stay out of the kitchen – and he stays out of the office," Heather said. "And we've got a good team. Hard work and passion goes into everything they produce, every day."
The bakery is open from 6 a.m. to 7 p.m. on weekdays and from 7 a.m. to 7 p.m. on weekends.
For more information, visit www.bakerynouveau.com.