Late surge seals Seattle Christian win in Sterling Shootout
Late surge seals Seattle Christian win in Sterling Shootout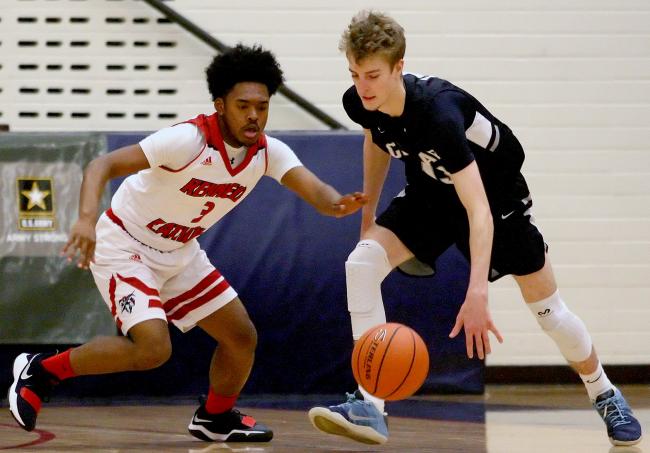 Kurt Howard
Thu, 12/28/2017
BY GERARDO BOLONG
Contributing Writer

BURIEN - It took a stretch run scoring salvo and final free throws for the Seattle Christian boys basketball team to edge out Lindbergh 57-55 in the Sterling Christmas Shootout at Kennedy Catholic High School on Wed., Dec. 27.

Trailing 49-43 with 7:05 remaining in the fourth quarter, the Warriors found inspiration in team defense and better ball handling.
Zac VanderLey drained a pair of free throws ahead of an SC steal.

Alex Clear got open for a bucket and VanderLey converted a free throw before putting through a rebound basket.
As the Warriors continued to apply defensive stops, Jarred Cattell claimed a pair of free throws and added a basket to vault SC into a 52-43 command as 1:50 remained.
Lindy refused to quit, closing within 52-48 and 54-50.

Cattell made a pair of charity tosses with 26.9 seconds left, but Jalen Green powered for a standard 3-point play to make the score 56-53 with 20.3 seconds left.
The Eagles kept flying back and drew within 56-55 with just less than 13 seconds to go Cattell converted a free throw with 2.6 seconds showing. Lindy was unable to convert a final fling.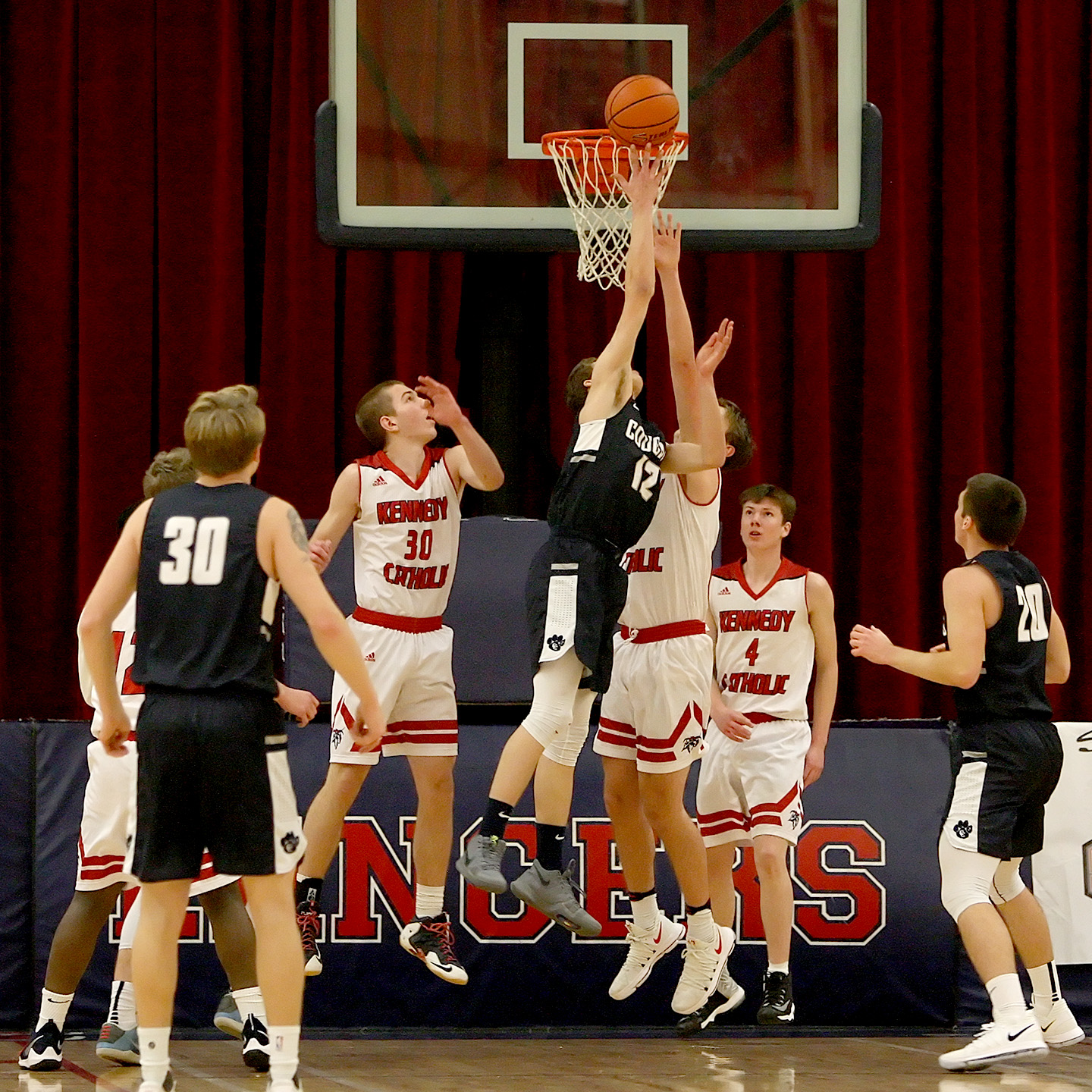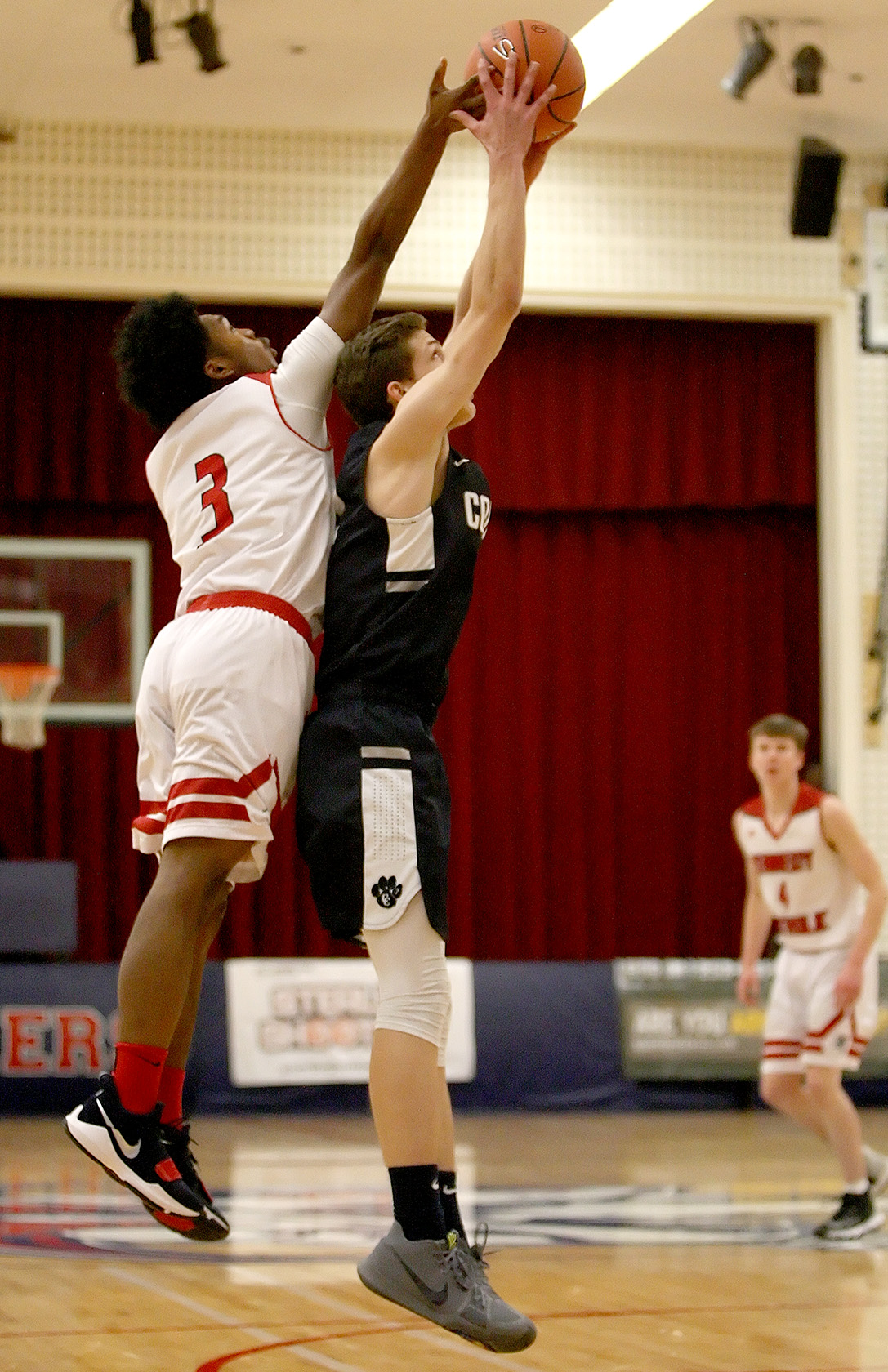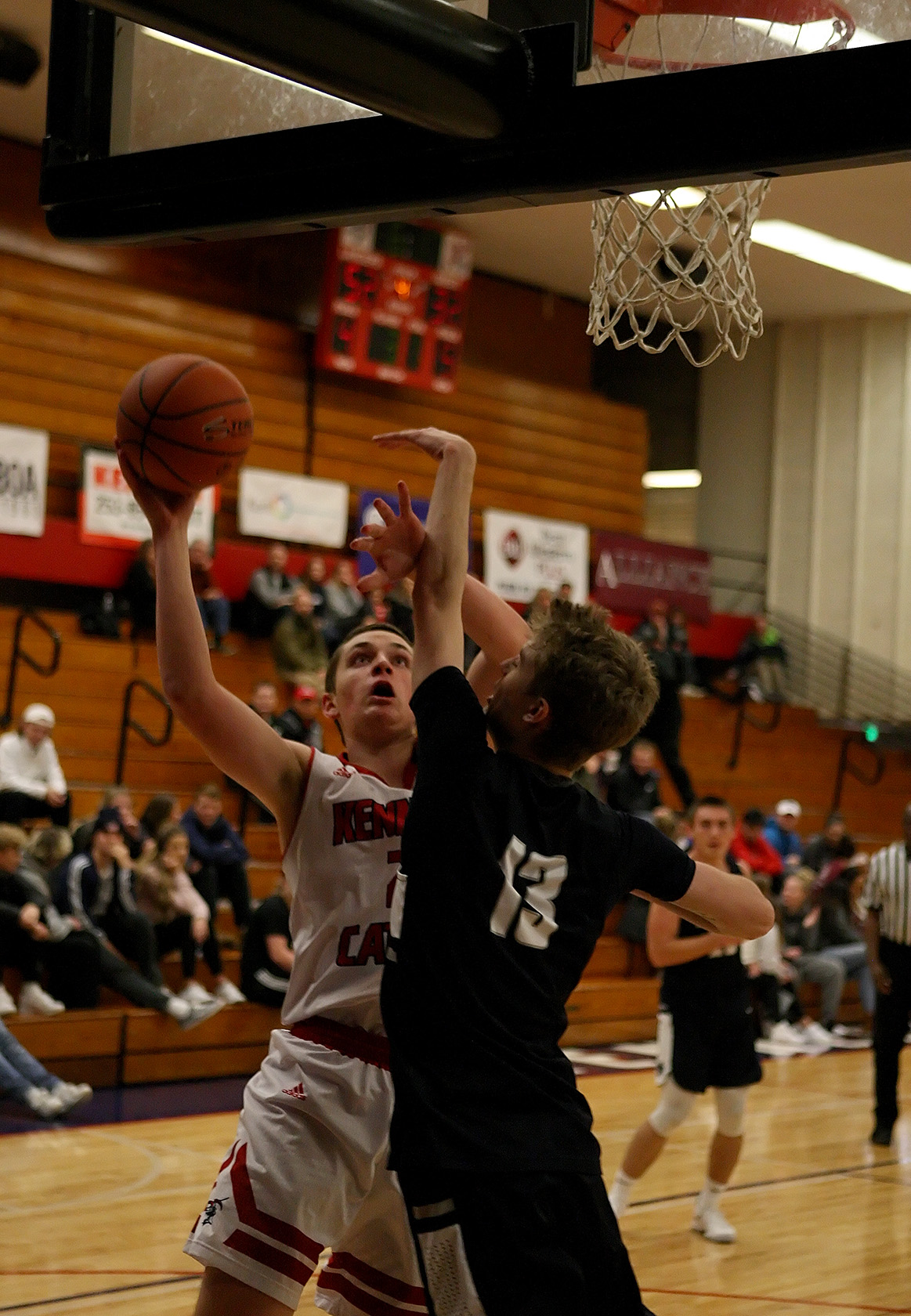 "We just came together," said Cattell, who was solid on a 17-point, three assist night. "Our shots were not going down and we were frustrated. Like Michael Jordan said 'You don't lose. You learn.' "

After a sluggish start, the Warriors gradually got into rhythm with a 12-point run to lead 15-9 after one quarter.

Harrison Hohimer, VanderLey, Alex Clear and Spencer Howell worked SC into a 27-18 lead, but the Eagles drew within 27-24 before SC led 29-24 at the half.
Ball handling woes and loss of board control off missed shots by Seattle Christian brought Lindbergh into a 41-36 advantage going into the final quarter.

Clear hit from 3-point land to make the score 41-39 and a Green put back set the scene for final SC victory.

VanderLey's instrumental fourth quarter brought his game point total to 16 and total rebounds to eight. Clear surfaced for 10 points and Howell had five points plus seven total rebounds.

Green racked up 27 points and 17 boards for Lindy.