Foss flies past Foster soccer team
Foss flies past Foster soccer team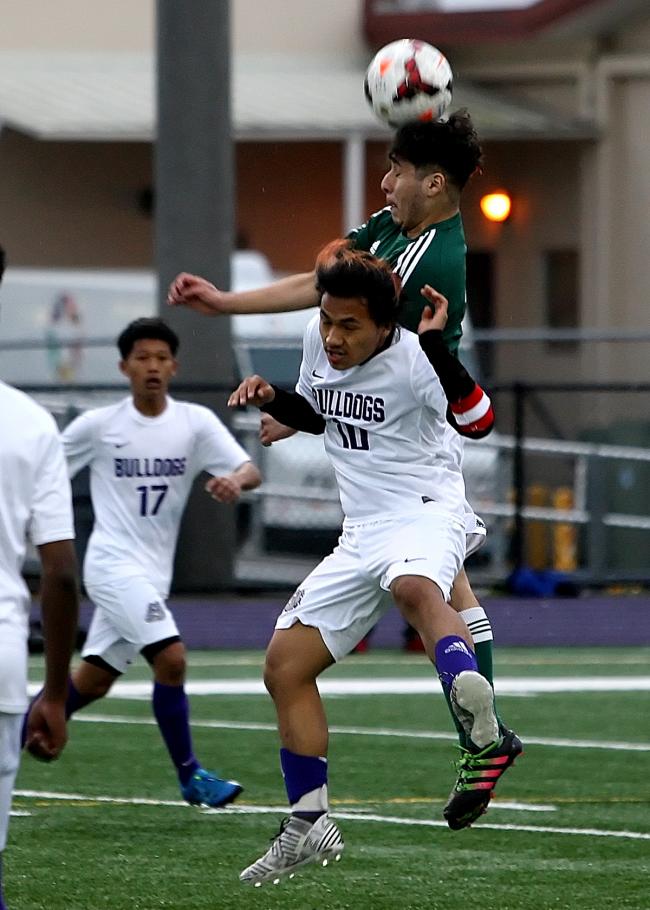 Sat, 03/31/2018
By Tim Clinton
SPORTS EDITOR
It was a tight one in Tukwila.
Homestanding Foster gave Foss a battle in boys soccer Friday, only to fall short against the Falcons, 3-2.
Foss is located in Tacoma next to Cheney Stadium.
Foster and Foss are both members of the 2A South Puget Sound League.
Evergreen prevailed over Lindbergh in another SPSL match Friday as Tyee played Steilacoom to a 1-1 tie.
Highline played host to River Ridge the night before with the Pirates prevailing, 7-2.
Chief Sealth fell short against Lakeside, 1-0, in Metro League action Friday.