Kialani Hines, leading lady in bike-racing scene, hails from Burien
Kialani Hines, leading lady in bike-racing scene, hails from Burien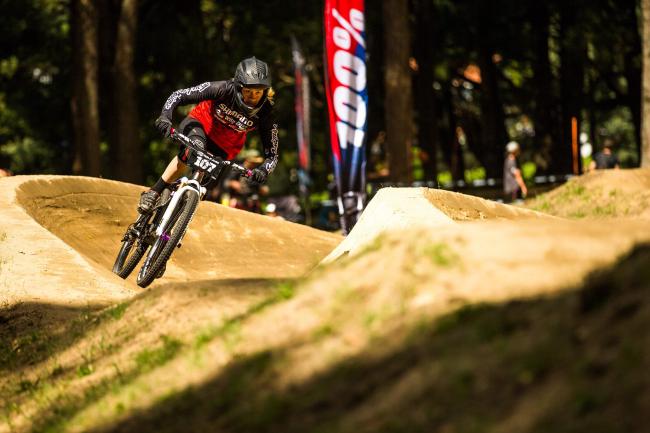 Photo by Zach Faulkner
Wed, 04/04/2018
SeaTac BMX is a ribbon of dirt trail, an undulating, rolling hill, flanked by grass, stretching back towards the woods.
Kialani Hines takes a moment to survey the landscape, the park located at 1855 S 136th St. She doesn't stop to think about it much now, but the place is where most of her childhood memories were made.
She's not nostalgic, because she still practices on the track whenever she gets a chance.
Hines, now 20 years old, was born and raised in Burien. She doesn't consider herself to be one of those girls born with a bike in her hands nor was she crazy for anything athletic. She played tee-ball in Southwest Little League when she was 5 but never took to it.
"I hated it," she said. "I didn't really do any sports."
Her mother Carrie wanted Kialani to try racing BMX bikes like her brother, but she refused. "I had my mind set that I wasn't going to like it," Kialani said.
Still, the 9-year old would tag along with her parents to watch. Finally, Carrie bribed her daughter with a Happy Meal to just try once. "I raced three boys, and I got smoked," Kialani recalled. "But I wanted to do it again."
"She crossed dead last, but they gave her a trophy," Carrie added. "Now you can't stop her."
Kialani kept the trophy and challenged herself to, one day, come out on top. "We were at the BMX track every weekend," she said. "We hit three tracks a day sometimes."
By the time she turned 14, she was getting even more serious about the sport. "That's when I realized I really had to work if I wanted to win," she said. "I started working out all the time and started mountain biking for fun."
Carrie enrolled Kialani at Choice Academy, which allowed her the schedule she needed for her strict training regime.
Kialani raced BMX competitively from 2006 to 2015. Any time she did not win, it only made her want to work harder.
"There were a lot of years when I lost all the time, but I was able to push through that," she said. "I couldn't stop until I won. I wasn't born a competitive person, but BMX made me competitive. It motivated me."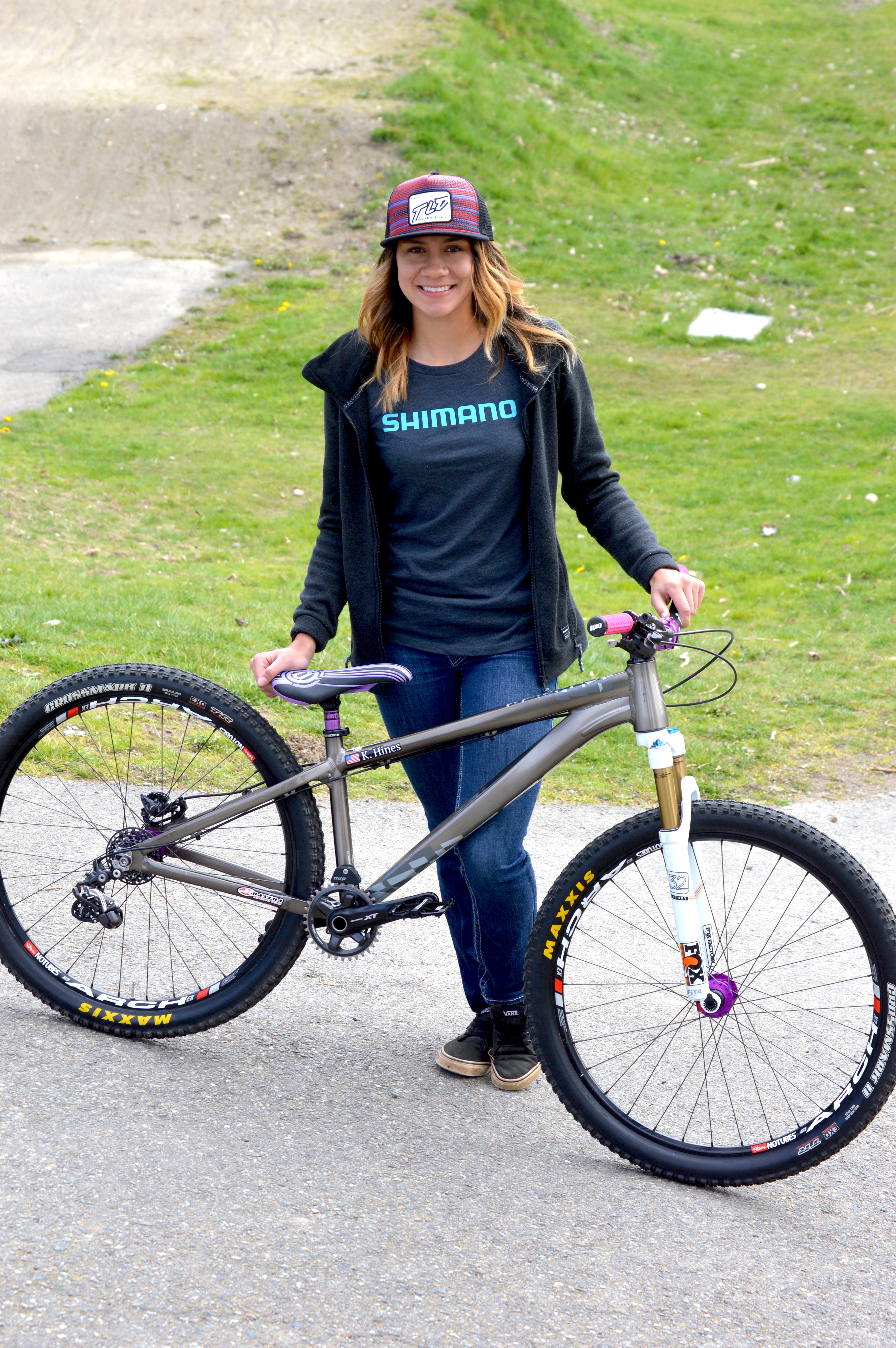 Now, Kialani has a noted career in professional BMX racing, both locally and nationally. She has already collected a long list of awards and traveled across the country to compete.
In 2015, Kialani transitioned into mountain bike (MTB) racing after suffering a collarbone break during a BMX competition. "It was a natural progression for her as far as skills and bike handling," Carrie said.
"If you can BMX well, you can ride any bike really well," Kialani added.
Still, during her first year racing in this new sport, Kialani suffered another devastating injury, a tibia and fibula break, while she was at the National Champions race. In 2017, she was determined to come back strong.
This year, she went overseas for the first time, for a race. "That's always been a dream of mine," Kialani said.
She came back a week ago with a silver medal in two categories. Also at the race was Burien's Jill Kintner, who competed in BMX in the 2008 Olympics and has also moved on to mountain bike racing.
"It was a local battle, all the way in New Zealand," Carrie said with a laugh.
Kintner was someone Kialani always looked up to, when she was a kid and even now. She remembers seeing Kintner training at SeaTac BMX.
There were not a lot of girls in the sport otherwise. "In my hometown, no one did what I did," Kialani said. "So no one got it. But you have to just do what makes you happy. Stick with it even when it's hard. It gets better, and you get better."
Perseverance is key, she said. "The struggle is what makes it challenging and fun," she added. "Never give up."
Carrie said watching her daughter race in New Zealand on television was thrilling. "It was amazing," she said. "I was sitting at home yelling at the screen, 'That's my little girl.'"
Carrie is proud to see what her daughter has accomplished. "She just keeps going," she said. "She's a good role model. Do what you enjoy."
Both Carrie and Kialani hope to see SeaTac BMX become more of a destination for Burien, SeaTac and surrounding areas. They believe the site could have greater potential if it were expanded and renovated. "It would be good for everyone, for the kids and the families," Carrie said.
In the meantime, Kialani is preparing for her next races. In April, she's heading to the NWCup GRT Pro Race in Port Angeles and traveling down to Monterey, Calif. to compete at the SeaOtter Classic.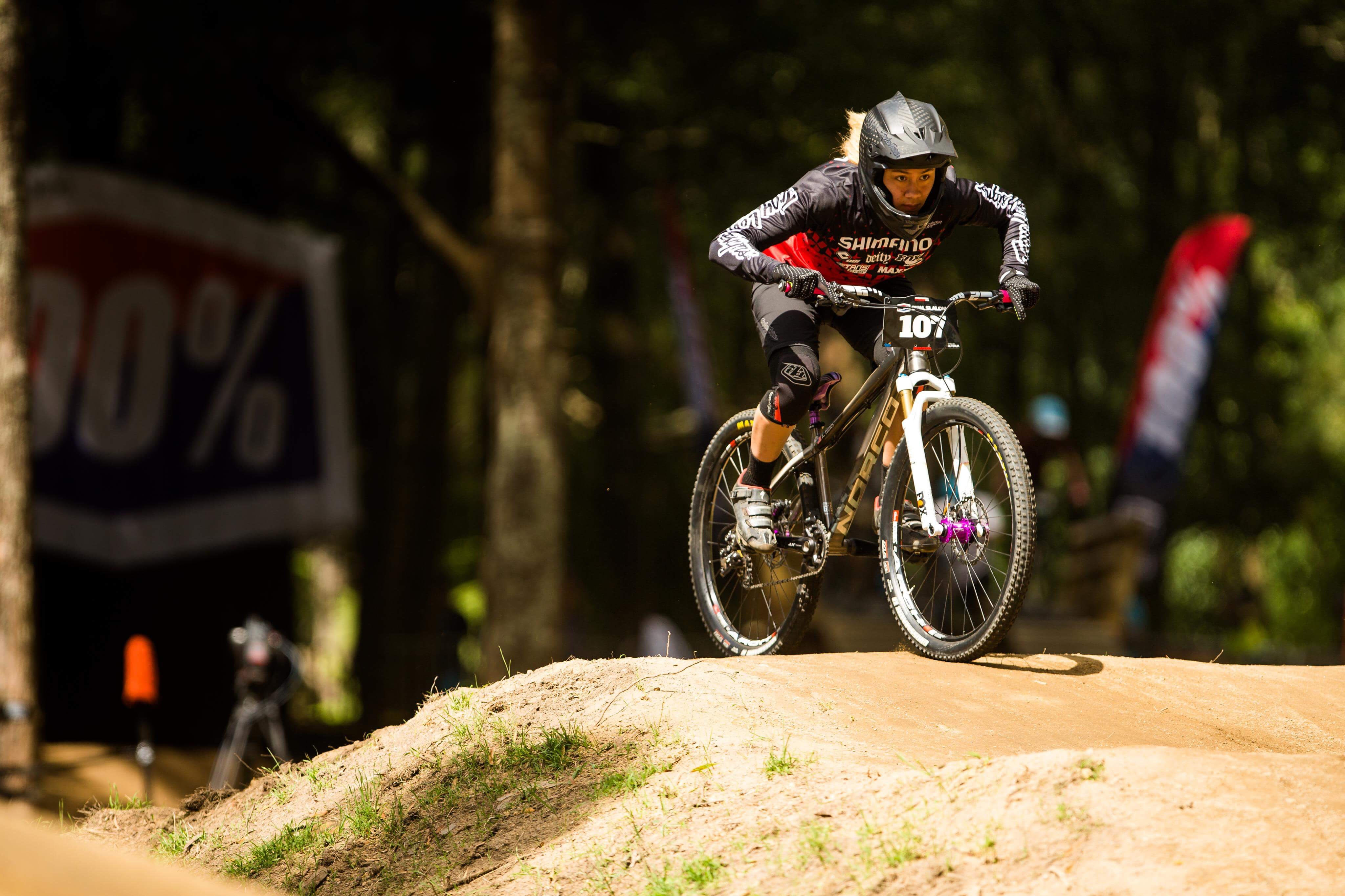 A New Chapter with Kialani Hines