REMINDER: The Taste of Burien set for April 12
REMINDER: The Taste of Burien set for April 12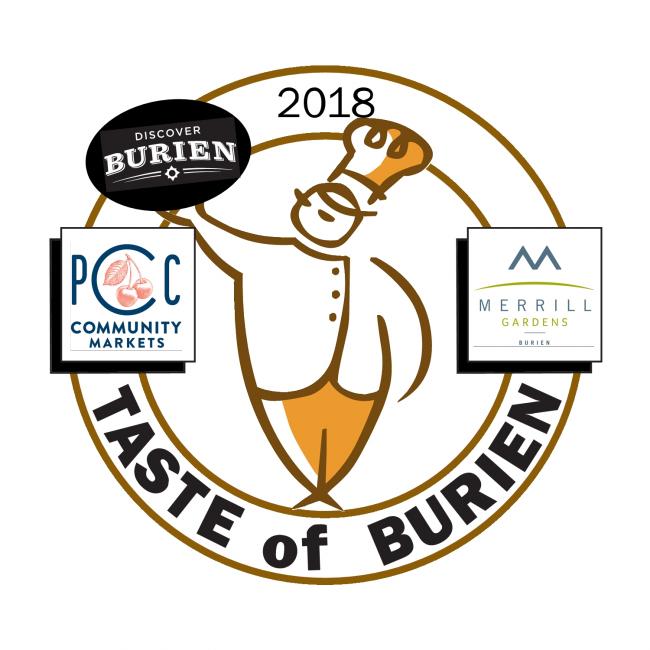 Tue, 04/10/2018
The Taste of Burien Event, (formerly known as Burien Bites) is on Thursday, April 12th, 2018. Restaurants will be offering samples of food and drink for everyone to try, and this year the event will all be in one convenient location. In order to include all the Burien restaurants, there will be no walking tour.
Try something new or try a restaurant you haven't been to yet! The tasting takes place from 6-9pm and will be located at Merrill Gardens, 15020 5th Ave SW in the Multipurpose room. 
$20 general admission tickets will be good for unlimited tastes items with beverages available for purchase. $40 VIP tickets will be good for unlimited food and beverages. All tickets are sold in the Discover Burien Office starting March, 16th, 2018. Purchase your tickets in advance will sell out quickly. If tickets are still available participants can purchase at the door. 
All attendees will also be voting on three categories: Best Bite, Best Pour, and Best Sweet. This friendly competition is sure to encourage fun and excitement all night long. Thank you to this year's Taste of Burien Main Event sponsor, PCC Natural Markets! Sponsored by Port of Seattle.
For more information, please call the Discover Burien office at 206-433-2882 or visit our website at www.discoverburien.org.