McPhee signs with the Seattle Storm
McPhee signs with the Seattle Storm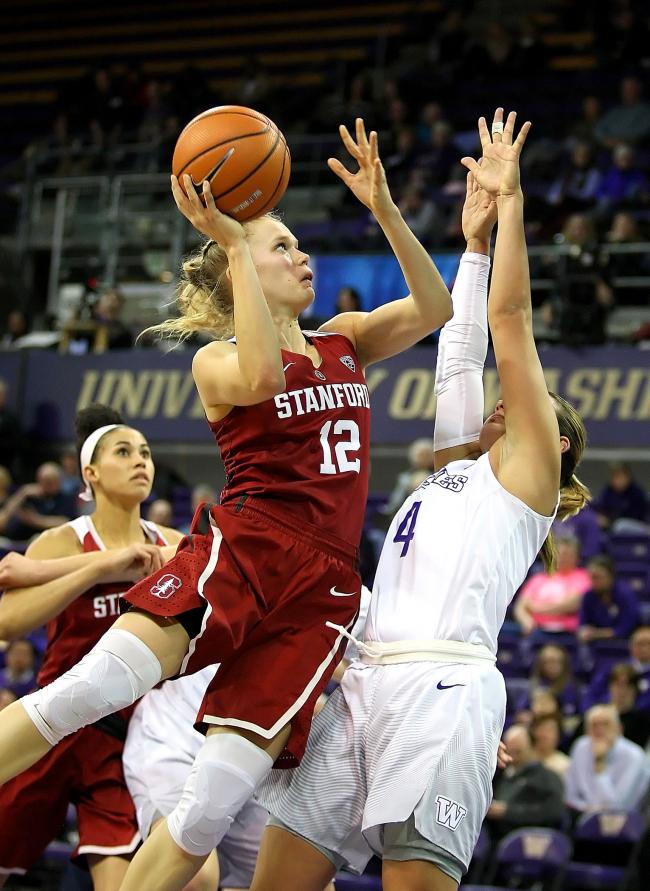 Tue, 04/17/2018
By Tim Clinton
SPORTS EDITOR
Mount Rainier High School graduate Brittany McPhee has signed on as a free agent to play for the hometown Seattle Storm of the WNBA.
The 6-foot guard stood out the past four seasons at Stanford University but was not selected in the recent WNBA draft.
"I am very thankful and honored for the opportunity to continue my basketball career with the Storm and can't wait to get started," she said in a Storm team statement.
Training camp opens April 29 with McPhee being one of 15 players vying for 12 roster spots. The final roster will be set May 17 after two exhibition games.
The season opener is at home against Phoenix on May 20.
McPhee is a former Normandy Park resident whose family now lives in West Seattle.
She ranks second in state high school history with her 2,815 career points at Mount Rainier in Des Moines.
McPhee made the Pac-12 first team at Stanford and broke 1,000 career points for the Cardinal.