Resolute Michaels uses nutrition to help children in new Des Moines office
Resolute Michaels uses nutrition to help children in new Des Moines office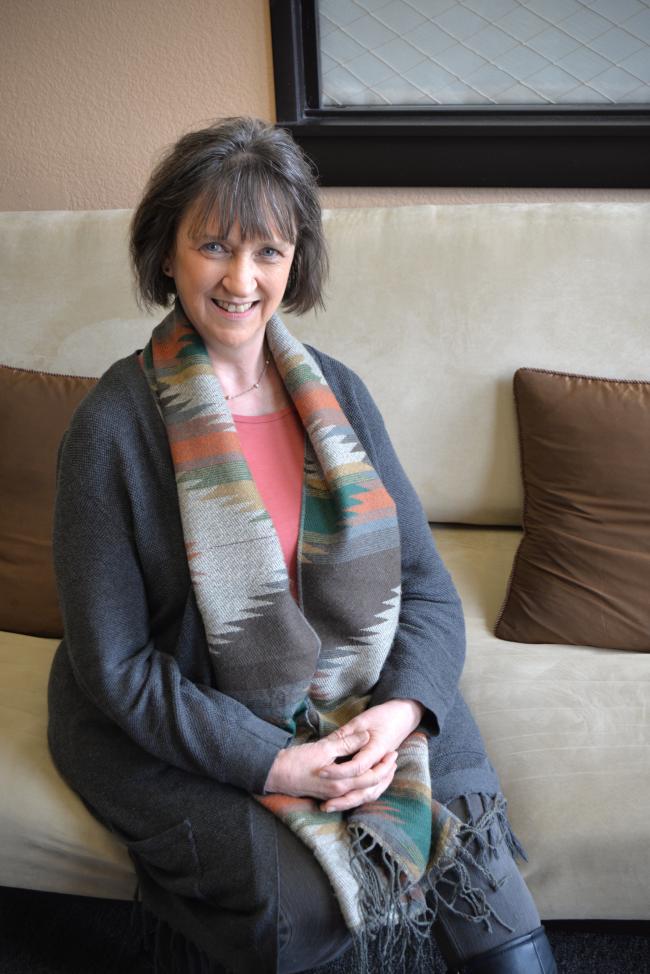 Photo by Lindsay Peyton
Fri, 05/04/2018
Resolute Michaels is resolved to help as many children as she can—by focusing on how nutrition can be used as a tool to improve their lives.
Her philosophy is "every child deserves a chance," and she is convinced that diet is key in helping young brains and bodies realize their potential.
Michaels recently relocated her nutrition practice to Des Moines and is now open for business at 22014 7thAve S in Suite 105.
She had been practicing in Federal Way and Burien and said the new office is an ideal central location for her clients, who come from all around the region.
Michaels is a nutritional therapy practitioner and is board certified in holistic nutrition.
She specializes in identifying ways changes in diet can help young patients in the autism spectrum, as well as those with neurological issues and autoimmune conditions.
Her path to her career has been unusual. She worked as a claims adjuster for 30 years, mainly handling injury cases.
"It was standard procedure to read 10 years of records to see if people had prior conditions, prior injuries," Michaels said. "I noticed there were a lot of chronic conditions."
She then started looking at her own family and noticed that her relatives were also suffering from a range of long term conditions, including diabetes, thyroid problems, high blood pressure and stiff joints.
Michaels decided to take a proactive position in her own health choices and started studying nutrition. At first, she researched on her own and eventually, she went back to school, attending courses at the Nutritional Therapy Association in Olympia.
"It gave me a solid foundation, and I've continued my education since then," Michaels said.
Now, Michaels is able to create specific plans for each client, individualized for their specific needs. She often works with an entire family, customizing a plan so that everyone has their nutritional needs met.
"When you find the right diet, it is powerful," she said. "The only building blocks your body has to maintain and repair itself are the ones we put in our mouths."
Michaels said that she has seen major results for her young patients. "Nutrition doesn't cure autism, but children will feel better and have the greatest chance, with their other therapies, to be the best they can be," she said.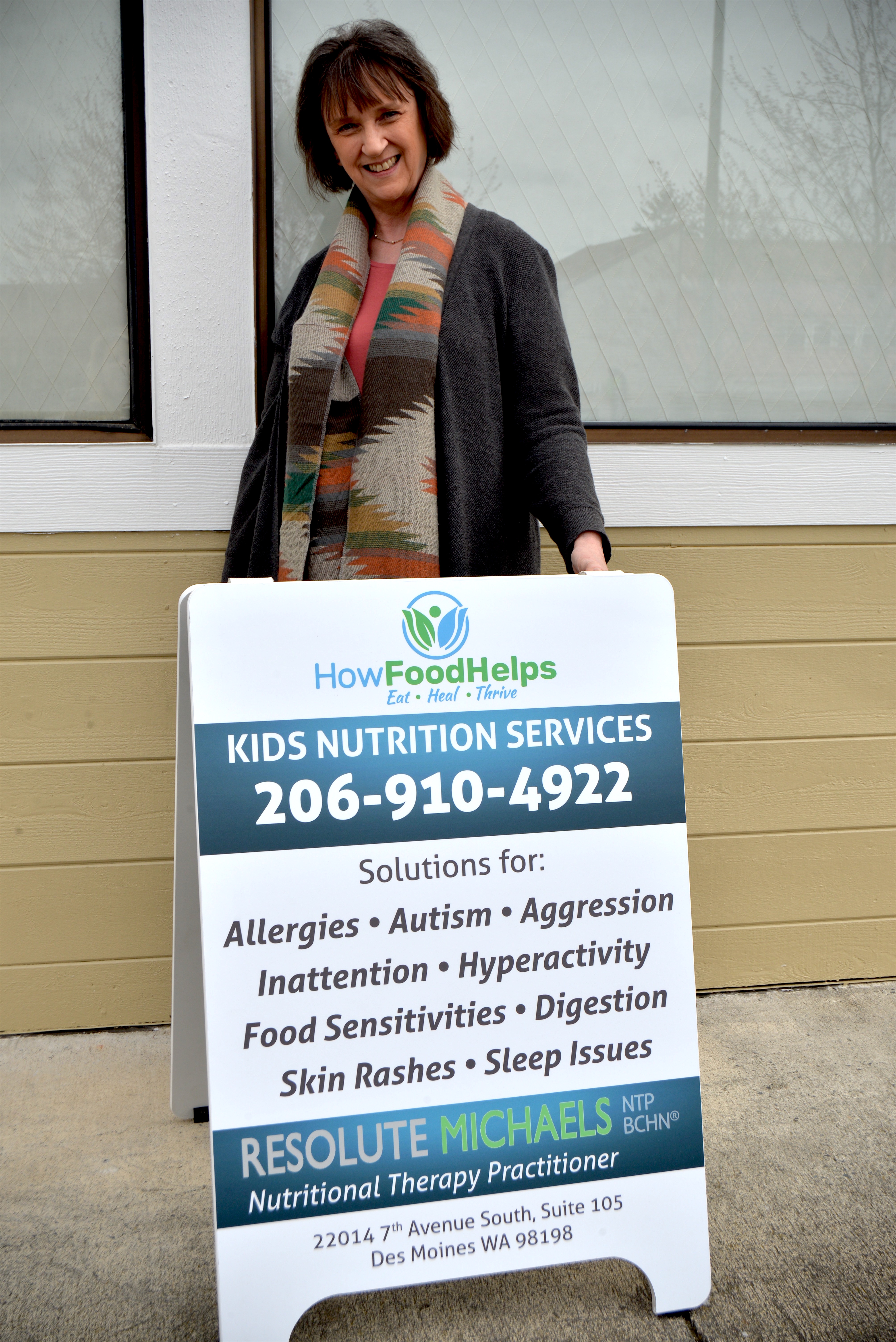 Pamela Molner is one of Michaels' patients. "Resolute has changed my life," Molner said.
Molner said that she simply never felt well. Michaels encouraged her to create a food journal and then analyzed her choices.
"With her advice and her directions, I changed my eating habits," Molner said. "She tells me how I can be proactive about feeling better."
Now, Molner said her energy levels are up and she feels healthy almost all the time. "It's amazing, and it's all due to Resolute's approach," Molner said. "She worked with my personality."
Michaels has a dream of banding together with other health and wellness providers to create a center for families with autistic children.
In the meantime, she hopes to reach a wide audience at her new office.
"I can help just about anyone who comes to my door, and I'm ready to do that," she said. "Every time you eat, you should feel better. I want to give my patients their power back, and then set them free."
For more information, visit http://www.resolutemichaels.com.
Comments
Resolute has been an incredible teacher for me over the past several years. Learning to eat the proper foods to get maximum nutrients has turned my health around.
Add new comment