Quiet Skies Coalition vows to keep fighting FAA
Quiet Skies Coalition vows to keep fighting FAA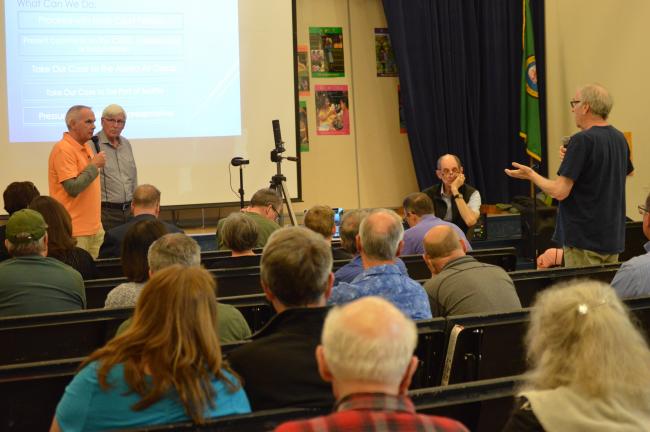 Photos by Lindsay Peyton
Thu, 05/10/2018
The fight for quieter skies in Burien isn't over. In fact, concerned residents are redoubling their efforts to cut down noise and pollution from the nearby airport. 
The nonprofit Quiet Skies Coalition recently met at Gregory Heights Elementary to update the public about their work—and to ask for a helping hand.
John Parnass, vice-president of the organization, explained that, in February, a lawsuit filed against the Federal Aviation Administration (FAA) put a stop to increased air traffic over Burien. 
Recently, however, the FAA issued a "Categorical Exclusion," or CATEX, which reinstituted flight paths over the city.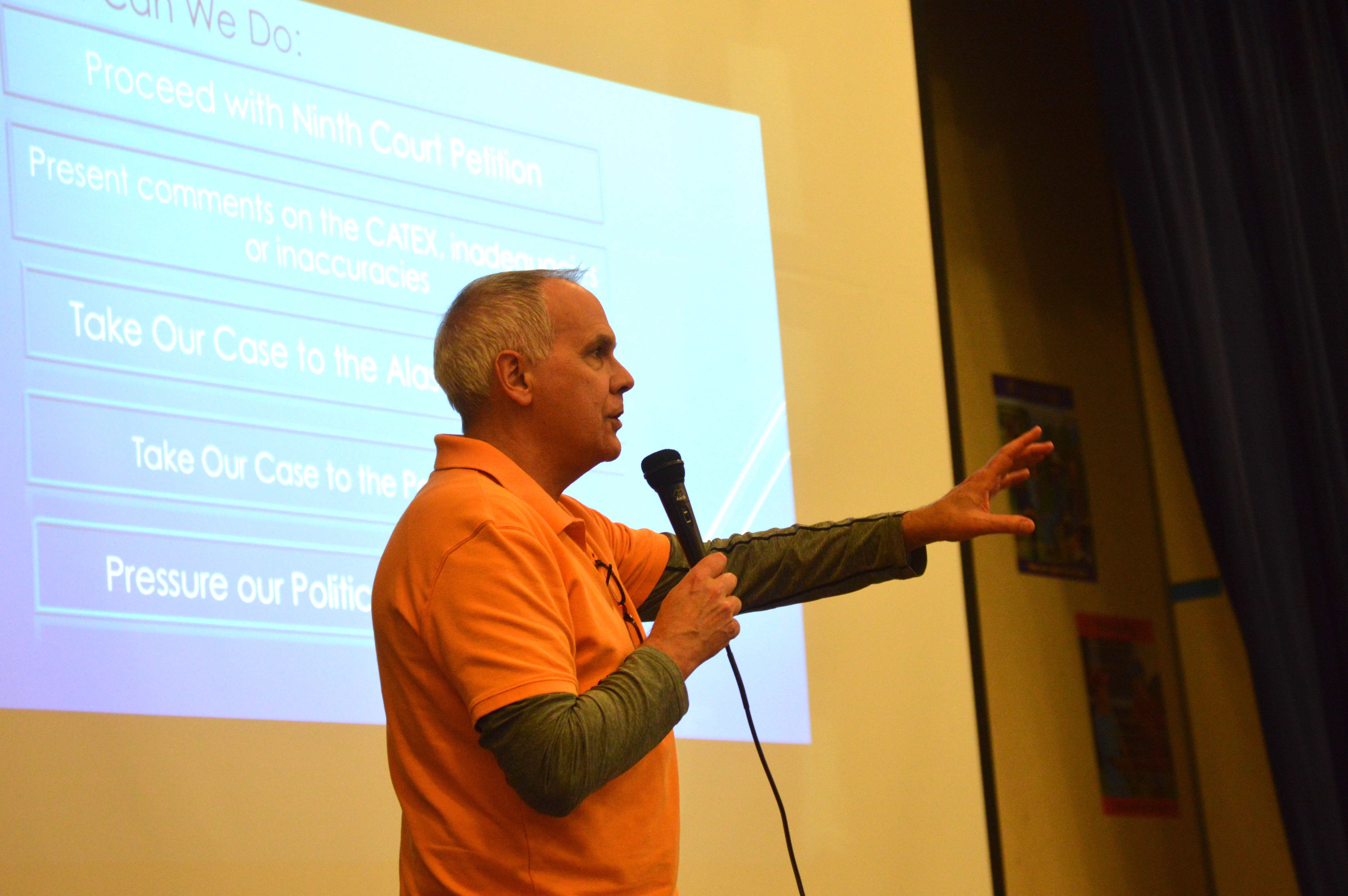 Parnass said that the Quiet Skies Coalition is going back to the drawing table, studying the Categorical Exclusion and looking at options to challenge it. The group was given 60 days to respond. 
"We have to keep fighting," he said. "That's what this boils down to. We know it's an uphill battle, but this is our card, and we need to play it."
A number of residents asked about noise pollution from nearby planes during the meeting. 
Larry Cripe, president of Burien's Quiet Skies Coalition, provided them with background information, explaining that airlines started taking a new path west last summer. 
"They created a fourth runway, without pouring one foot of concrete," he said.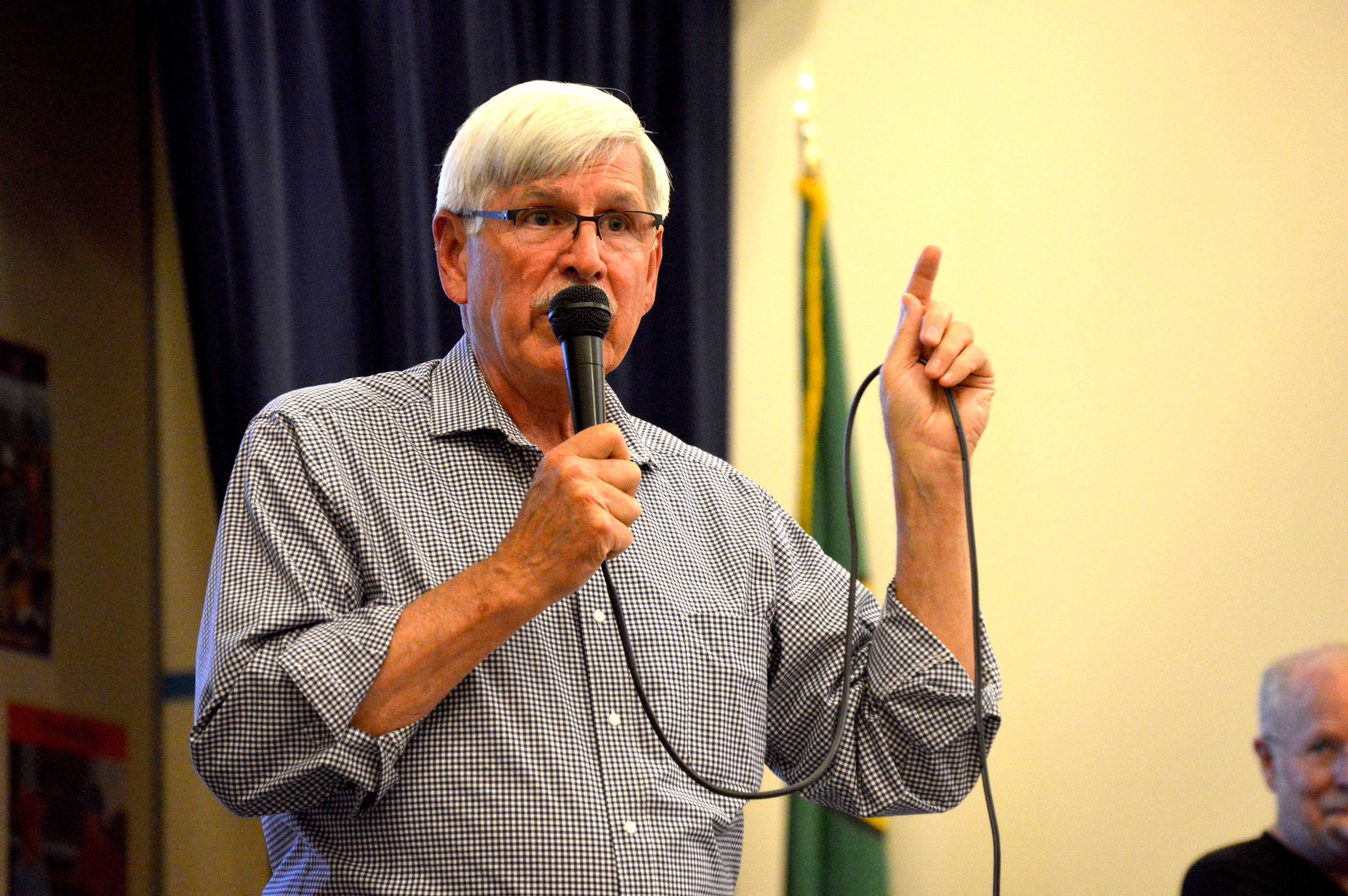 Cripe worries that the problem will only get worse as the airport expands. "The traffic at SeaTac is growing by leaps and bounds," he said. "It's a capacity problem at the airport."  
The Quiet Skies Coalition plans to continue putting pressure on the Alaska Air Group and the Port of Seattle to resolve the issue. He asked residents to get involved by volunteering, donating and lobbying for change. 
"Public officials need to be held accountable," Cripe said. "That's what we're here to do, and we need your support."
Burien's city manager Brian Wilson attended the meeting and said that the city remains committed to the cause. "We will address this issue together," he said. 
For more information about the Quiet Skies Coalition, visit www.quietskiescoalition.net.